Michael Strahan from GMA Shares Sweet Photo of One of His Twin Daughters on Her Big New Bed
Michael Strahan bought one of his twin daughters a gift in the form of a bed. The proud father showed off her reaction and couldn't help gushing over her.
Michael Strahan can be proud of everything he has achieved from being inducted in the professional football Hall of Fame, to co-hosting some of the biggest talk shows such as "Live with Kelly and Michael" and "Good Morning America."
However, one thing he is the proudest of is his blended family. Michael is the proud father of Michael Jr, Tanita, and twin daughter's Sophia and Isabella.
As a father, he has managed to establish a strong bond with all of his children, and has even brought them on "Good Morning America" to share the spotlight with him.
A few months ago, his twin daughters proved that the apple didn't fall far from the tree when they showed of their co-hosting while appearing on "Good Morning America: Strahan, Sara and Keke." 
The teenage girls had audiences in hysterics as they attempted to teach Strahan a few slang words. Off-camera he shared a sweet father-daughter moment, in which he showed a present he bought one of his twin daughters. In his caption, he gushed:
"One of my three princesses and her new bed! #LoveMyKids."
It is not easy pleasing a teenager, especially if it is something as permanent as a new bed. However, the smile on his daughter's face clearly showed she approved of his purchase.
In the picture, Strahan's daughter smiles from ear to ear with her hand resting on her knee, as she sat on the edge of her new orange decorated bed.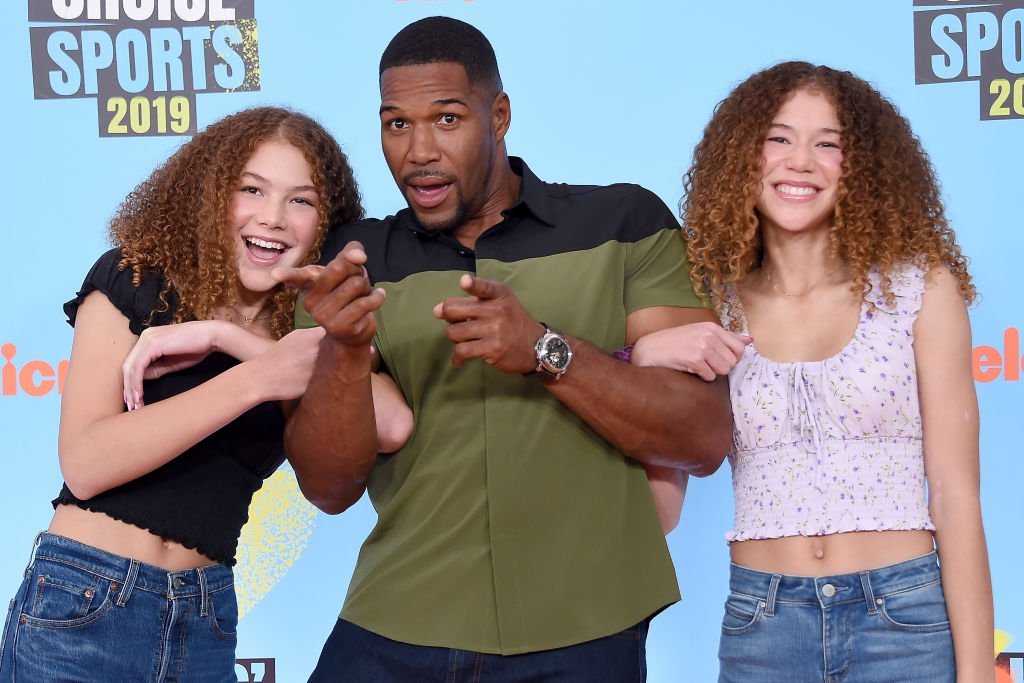 Getting his daughter's approval must have been a proud moment for the father of four because his children play a huge role in his life. In 2016 he told 
PEOPLE
:
"My kids give me strength. I love being with the kids. To me it's all about family, now more than anything."
Strahan had he two oldest children with his ex-wife Wanda Hutchins, and the twins with his other ex-wife Jean Muggli. 
In trying to bring his family together, he admitted that he had worried about how he would be able to make sure that all his children have a strong bond. Thankfully, he said they all have a great relationship despite not growing up in the same household together.