Gizelle and Jamal Bryant's Twin Daughters Stun in White Dresses for Graduation
On May 28, Real Housewives of Potomac couple, Gizelle and Jamal Bryant's 14-year-old twin daughters celebrated their graduation from middle school.
The 14-year-old girls who have been appearing on Bravo TV since January 2016 when the "RHOP" first aired are growing up very fast!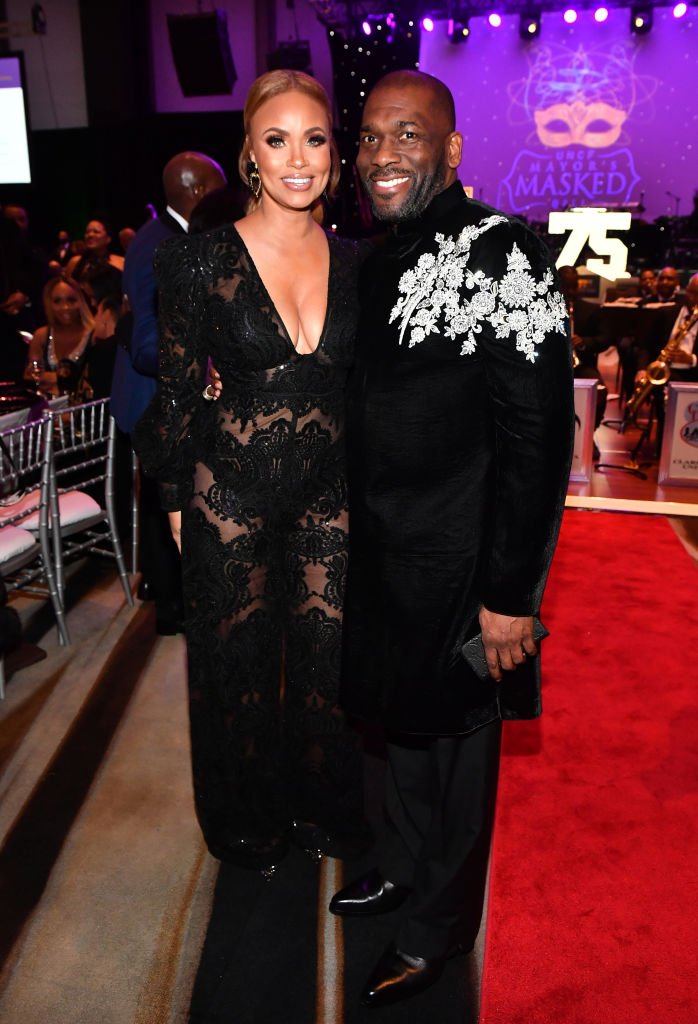 The youngest daughters of the Bryant family were seen on their mother's Instagram page clad in beautifully embellished white dresses as they posed for the virtual graduation pictures.
Although their relationship has been long distance, [Gizelle and Jamal Bryant] continue to work on dating and spending time together when they can.
In the photo, the identical twins looked very excited to be graduating from middle school and moving to High school.
Their mother, on the other hand, in her caption, mentioned that although she was sad that they were growing up very fast, she was also proud of all their accomplishments.
She shared a belief in their capabilities, writing, "There is NO DOUBT that you two will change the world for the better." As reported by Bravo TV, their father congratulated them in the comment section when he wrote: 
"I'm a blessed man to have daughters who are brilliant and beautiful."
The couple also has another daughter who Gizelle is proud of and shows off on her Instagram. Grace, who is older than the twins, Angel and Adore, is recalled by Bravo TV to have recently attended a daddy-daughter dance with her father, Jamal Bryant.
Despite their different residential locations, Jamal seems to be making a lot of effort to solidify his relationship with his ex-wife after their divorce. 
In another article, the outlet reports that for the twin's birthday on April 30, as seen on Gizelle's Instagram, he drove ten hours to make sure he was there for the celebration.
The Beauty Mogul and the megachurch pastor got married in 2002 but divorced seven years later in 2009, after he reportedly had an affair.
According to Cheat Sheet, the duo nonetheless began working on their relationship in 2019 after almost ten years. There have been speculations that the reunion is just a façade to create an "RHOP" buzz.
The mother of three who joined the Real Housewives of Potomac cast since the first season in 2016 has refuted the claims.
Last valentines, she posted a photo of herself and her beau wearing matching black t-shirts. Gizelle's shirt read "The Plot" while Jamal's said, "The Storyline."
Bravo TV shares that though the "RHOP" star's caption was just the simple celebratory words and a wink emoji, the Pastor's was more explicit about what the cryptic message on their shirts meant.
Although their relationship has been long distance as reported by People, Gizelle and Jamal Bryant continue to work on dating and spending time together when they can.