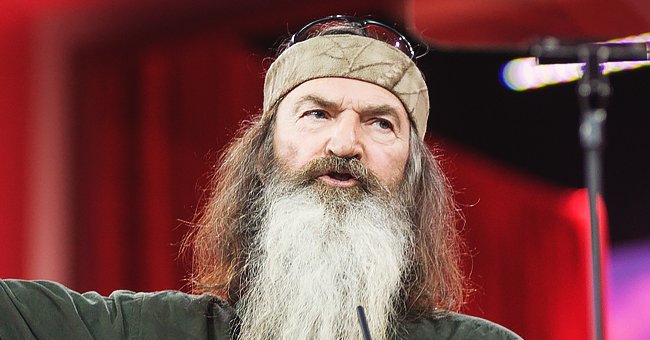 Getty Images.
Phil Robertson of 'Duck Dynasty' Discovers He Has 45-Year-Old Daughter from an Affair

"Duck Dynasty" star Phil Robertson is now a father of five, as he recently discovered that he has a 45-year-old daughter from an affair during the 1970s.
Phil Robertson joined his four sons Jep, Jase, Al, and Willie, on an episode of their "Unashamed" podcast and shared some major family news with listeners.
HOW THEY FOUND OUT
The Robertson family is now another member stronger after it turned out that 45-year-old Phyliss, who initially contacted Jase and Al, is their sister after all.
Providing some context, Al explained during the podcast that Phyliss sent a letter to them that said that she found them through a DNA search, convinced that Phil is her father. But the four sons "dismissed" her claims at first, but then they thought about the situation again, as Al said:
"Well, once we get into that and start looking at it a little more deeply, I'm like, 'Oh woah, woah, there might be something to this.'"
THEY ASKED PHIL TO DO DNA TEST
The four brothers thought long and hard before they decided to approach Phil about the letter and then suggested he take a DNA test, to which Phil agreed.
The results came back showing a "99.9 percent match," and that's when they knew for sure that Phyliss is the sister they had always wanted. Phil then requested that they "bring her on down" so everyone could get acquainted.
A WARM FAMILY WELCOME
And get acquainted they did, as Phil shared that Phyliss already met her four brothers, who he shares with his current wife, Miss Kay. While Phil promised that Phyliss would be a guest star on the podcast, a promise he kept, he added:
"45 years, you have a daughter that you don't know about, and she has a father she doesn't know about. After all those years, we come together."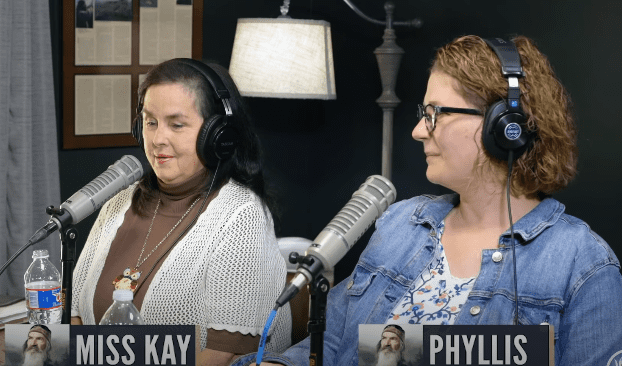 Miss Kay and Phyliss, Phil Robertson's daughter appear on the "Unashamed" podcast on May 31, 2020. | Source: YouTube/ Phil Robertson.
To Jep, gaining a sister is like a "dream come true," and he excitedly described finding out about her as "super awesome" since he always wanted a sister growing up. To Phil, she is the best thing to come from his past.
HOW PHYLISS FELT MEETING HER FAMILY
After meeting her blood family, Phyliss reportedly said that it "felt right," as the conversation just flowed with no awkwardness at any time. In fact, when Phyliss appeared on the podcast afterwards, she added that "God's hand has been on [her] life" since her birth.
Phil turned away from his "heathen" life and towards Christianity a few months before Phyliss came into this world, and much like her father, she also performed mission work in the past.
The reality star's brother, uncle Si Robertson, became a fan favourite before "Duck Dynasty" ended in 2017, and his life took a different turn to Phil's after that.
The 72-year-old and his daughter in law, Marsha, along with the singer-songwriter Bridgette Tatum formed the group Si & the Sicotics. In 2018, they released the single titled "As Seen on TV."
Uncle Si also expanded his creativity into book writing, and his book about the effects war had on his life now as a veteran called "Si-Cology: 1: Tales and Wisdom from Duck Dynasty's Favorite Uncle," became a New York Times best-seller.
Please fill in your e-mail so we can share with you our top stories!