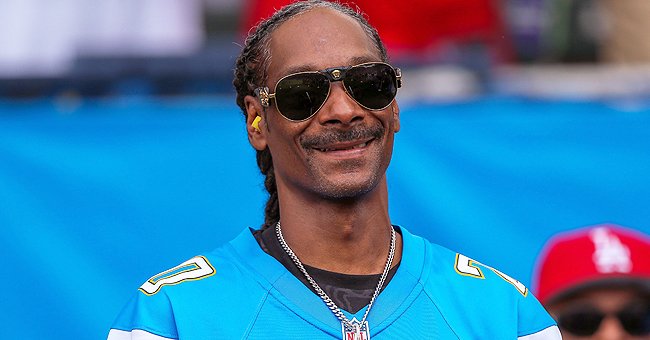 Getty Images
Snoop Dogg's Son Corde Pays Tribute to Girlfriend and Baby Mama Soraya Love in a Sweet Post

In a recent post on social media, Corde Broadus melted hearts as he dedicated a sweet tribute to his girlfriend, Soraya.
Snoop Dogg's oldest son, Corde Broadus, went all out in a new post on Instagram as he showed love to his longtime girlfriend, Soraya.
Corde shared an appealing video that displayed a photo slide showing different cozy moments the couple has spent together.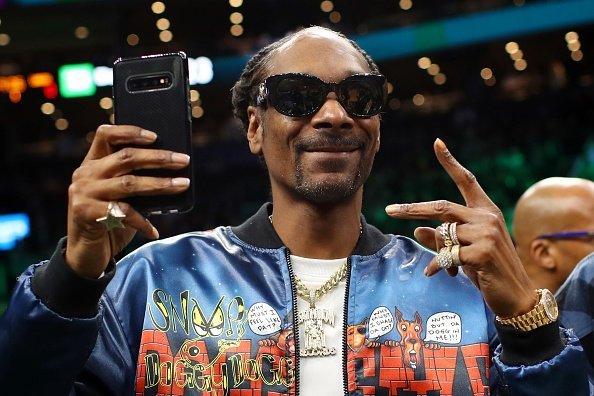 Snoop Dogg courtside at the game between the Boston Celtics and the Los Angeles Lakers at TD Garden on January 20, 2020. | Photo:Getty Images
A WARMING TRIBUTE FOR SORAYA
The video, which was over a minute, showed the musician and his lover portraying couple goals as each photo slide gave way for another. The slide also included the couple's Huskies and a photo of Soraya during childbirth.
Corde and Soraya have come a long way together. The lovebirds have a daughter, Eleven. Their second child, Kai Love, tragically died during infancy, but the couple weathered the hard times together and seem stronger now.
FIRST TIME DAD
Corde became a first-time dad in 2015 after he and his then-girlfriend, Jessica Kyzer welcomed a son named Zion. Zion's birth made Snoop a first-time grandpa, and he shared his joy with fans on Instagram.
The celebrity couple renewed their wedding vows in 2008 during a surprise party.
In several posts, Snoop gushed over the addition to his family as he congratulated his son and Jessica. The rapper shared a video of Corde holding baby Zion. He shared a photo of his wife and the family matriarch, Shante Broadus holding the newborn and smiling.
SNOOP'S MARRIAGE
Besides his acclaimed music fame, the A-list entertainer is known for his marriage with his high school sweetheart and longtime spouse, Shante Broadus. Together, they have three kids, Corde, Cordell, and Cori Broadus. Cordell has a child with his girlfriend, Phia Barragan.
These days, it seems Snoop and Shante have been experiencing a smooth sailing relationship. It was not always so as the power couple has had rocky times in the past. They once went their separate ways in 2004 but renewed their vows after a while.
OVERCOMING DIVORCE
Snoop once made it known that although he was actively trying to get a divorce, he ended up realizing that it wasn't an option!
The rap icon went on as he admitted that he got caught up with the thrills and frenzy of show business, which could "take your vision and blur it."
The celebrity couple renewed their wedding vows in 2008 during a surprise party thrown for Shante. Since then, the two haven't looked back!
Please fill in your e-mail so we can share with you our top stories!