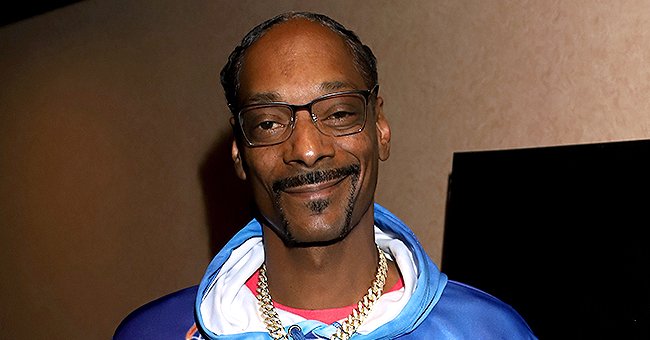 Getty images
Snoop Dogg's Eldest Granddaughter Elleven Melts Hearts with Her Adorable Smile in New Video with Dad Corde Broadus
Snoop Dogg's first son Corde, and his daughter Eleven look adorable in a new video, hinting that the color of their vibe is purple.
Having a child is a beautiful experience. Seeing them grow can set one's heart racing for joy, and when they share their beautiful smile, it makes all the trouble fade away.
Corde Broadus is the first son of famous rapper Snoop Dogg, and he is a proud father of two children himself. His first son Zion and his second, a gorgeous daughter named Eleven.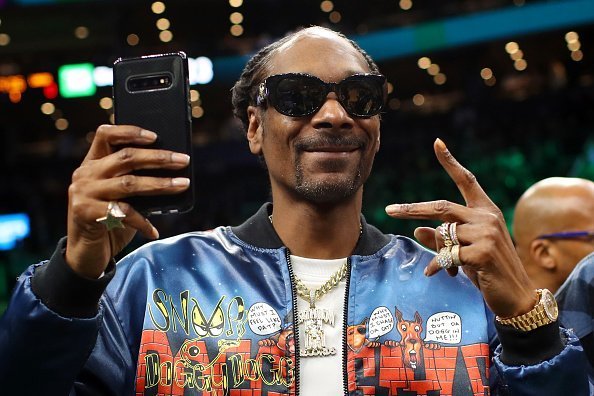 Snoop Dogg courtside at the game between the Boston Celtics and the Los Angeles Lakers at TD Garden on January 20, 2020 in Boston, Massachusetts.| Photo:Getty Images
PURPLE VIBE
Corde shared a post of himself and Eleven smiling and looking cute for the camera. The post which contained a picture and a video of the duo was captioned,
"Our vibe is purple."
Eleven and Corde indeed looked wonderful in purple as the youngster was dressed in a purple dress while Corde had his hair tinted purple with some streaks of pink.
CUTE SMILES
The picture showed them lying down, with Corde resting on his little girl while she held on to his shoulders. Eleven spotted a gorgeous smile showing off her two front teeth, which made her look all the more adorable.
Dogg's first grandchild Zion was born to Corde and his then-girlfriend Jessica Kyzer in 2015.
Corde, on the other hand, was shirtless, and in the video, he could be seen trying to elicit a smile from Eleven, which she gracefully gave. The duo gave off a playful vibe, and it was heartwarming to watch them.
CUTENESS OVERLOAD
As usual, the comments section came alive, with many people commenting on how cute the father-daughter duo looked. Some mentioned that Corde and Eleven had so much cuteness it was an overload for Instagram. Another person said:
"I do the same with my boy lol good smiles, good vibes."
The comments were not devoid of infinite love and heart emojis. To most, it was exciting to watch the 25-year-old and his one-year-old daughter have so much fun by just being in the presence of each other.
SNOOP'S GRANDKIDS
Rapper and business mogul Snoop Dogg is not just a Snoop Dad to three incredible children; he is also Grand Snoop to three amazing grandchildren.
Dogg's first grandchild Zion was born to Corde and his then-girlfriend Jessica Kyzer in 2015. The rapper was ecstatic about the birth of his son he took to Instagram to share a picture of the newborn when he was born.
After Zion, Corde and Soraya Love had Eleven, which made her the first granddaughter of the rapper and his wife, Shante.
Eleven, who was born through natural birth, would have been the elder sister to Kai; Soraya and Corde's second child, whom they lost ten days after his birth.
Also, Snoop welcomed another grandkid from his second son. Cordell and his girlfriend gave birth to daughter Cordoboa in 2019, and Snoop Dogg cannot help but shower all his grandchildren with love and care.
Please fill in your e-mail so we can share with you our top stories!