Maren Morris and Ryan Hurd's Marriage — A Glimpse into Their 2-Year Union
Maren Morris and Ryan Hurd are going strong in their marriage two years after they tied the knot. Their love story is truly just as beautiful as their songs.
Morris and Hurd met in 2013 as songwriters in Nashville, as reported by Wide Open Country. Their love started when they were paired in a recording studio to sing a Tim McGraw song, "Last Turn Home."
The two acclaimed songwriters quickly clicked and became friends. It was a wonderful start to a beautiful union.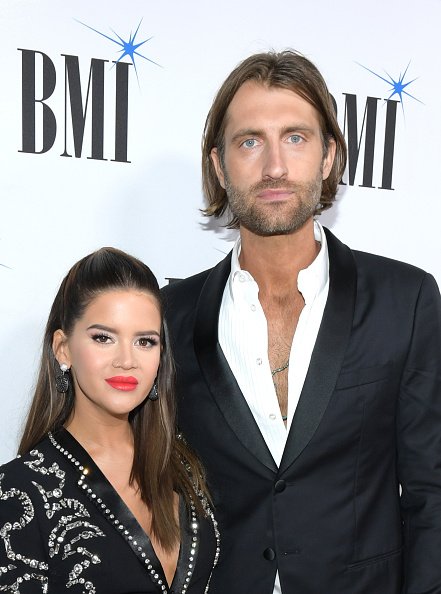 WRITING CHEMISTRY
The song she sang with Hurd was her favorite track from McGraw, a country music legend. Looking back, Morris realized that the meaning behind the song has more weight to them now, as reported by People.
The friendship and the writing chemistry they shared laid a strong foundation for their relationship. Morris feels lucky to have Hurd as he understands the journey they are going through in the industry. Morris said:
"It's been amazing to go through this very crazy journey with someone at the same pace and lean on each other through all of those sometimes scary moments."
A SONG FOR HER
After years of sharing songs and songwriting, Hurd proposed to Morris in 2017. In March the following year, the couple officially tied the knot, as reported by Billboard.
A week prior to their wedding day, Hurd shared a beautiful piece of music. He dedicated the song, titled "Diamonds or Twine," to Morris, the love of his life.
Early this year, the couple welcomed their first child, Hayes Andrew Hurd.
A GROWING FAMILY
Morris posted on Instagram a black-and-white wedding photo of them with their wedding date. "My Last Turn Home," she captioned the post, as a reference to the song title they sang together on the day they met.
Early this year, the couple welcomed their first child, Hayes Andrew Hurd. Their son's birth was announced by Morris through Instagram, as reported by CNN.
Hurd, an award-winning country star, also posted a similar photo of his newborn on his Instagram. The couple is clearly excited about raising their baby together.
The new addition to their family was born on March 23, a day before the couple's wedding anniversary. Thousands of fans reacted to each of their posts, writing about how adorable the baby was.
Like Morris and Hurd, another pair of famous celebrities has kept their marriage intact for a long time. Actor and director Gary Sinise have been married to Moira Harris for 40 years.