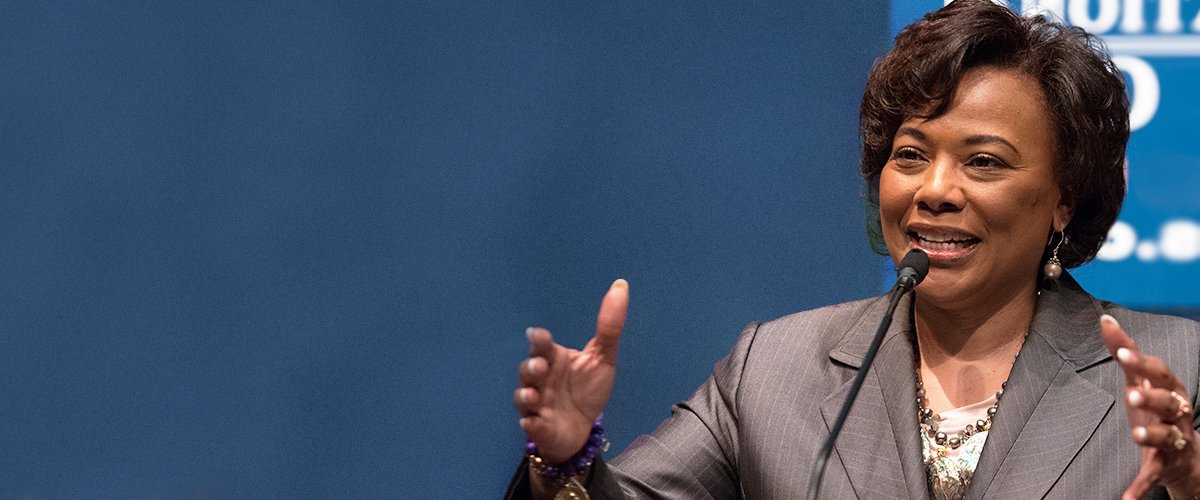 Getty Images
Bernice King Is MLK's Daughter Who Carries on Her Father's Legacy 52 Years after His Death
Martin Luther King Jr.'s youngest child, Bernice King, has picked up the reins of her father's legacy and continues to fight for liberation and peace as he did over five decades ago.
Martin Luther King Jr. was a minister and an activist for the human rights of African-American people in America. He became one of the most popular spokespersons and leaders of the Civil Rights Movement from 1955 until his assassination in 1968.
When he was assassinated, his youngest child, his daughter, Bernice King, was just five years old. Although she hardly got to spend time with him, that did not stop her from picking up his legacy.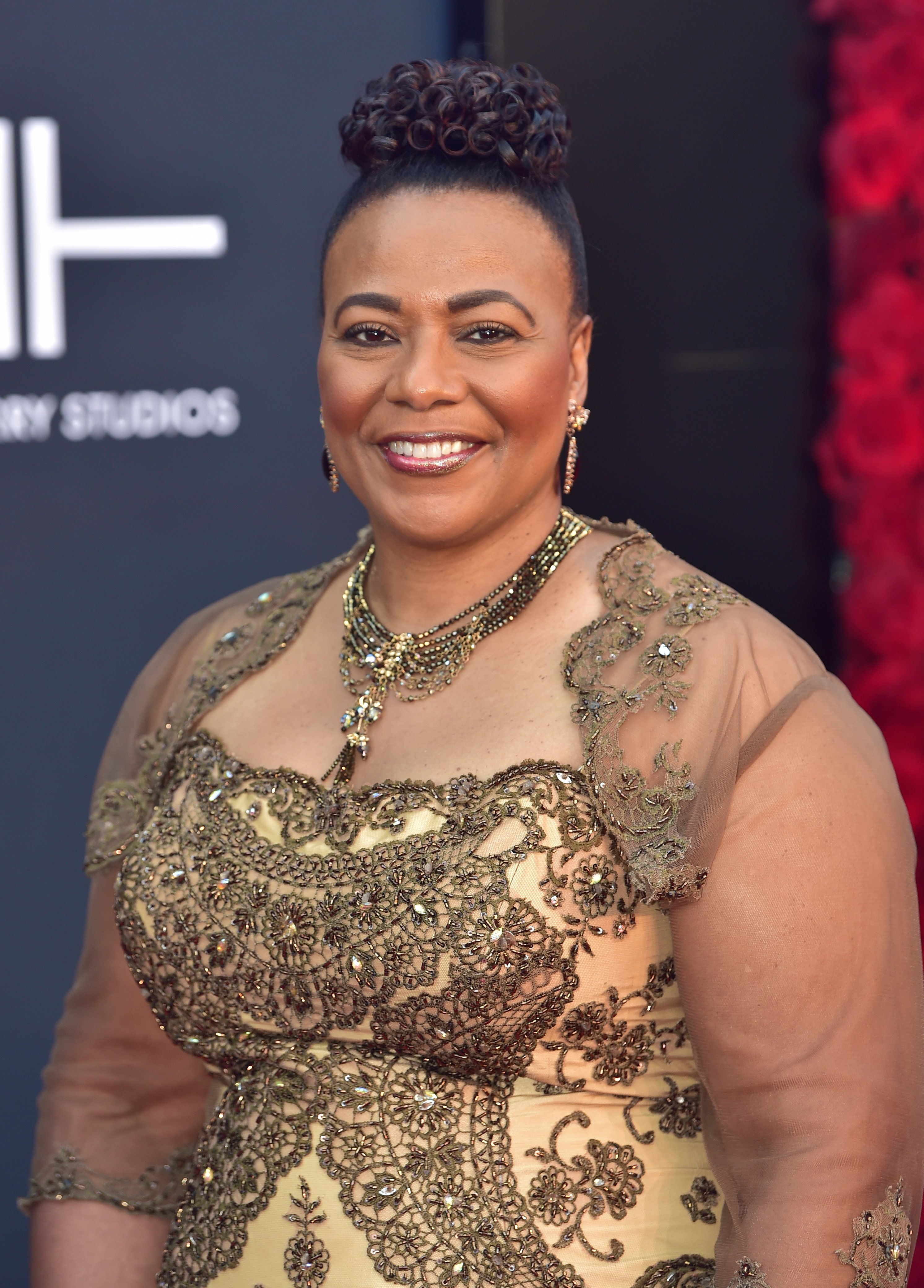 Bernice King attends Tyler Perry Studios Grand Opening Gala - Arrivals at Tyler Perry Studios on October 5, 2019 | Photo: Getty Images
BERNICE, HER SIBLINGS AND THE LEGACY OF BEING A KING
Following Dr. King's assassination and funeral, his children, Yolanda King, Martin III, Dexter King, and the youngest, Bernice, were all charged with the responsibility of carrying on with the legacy of the man who was deemed the "conscience of America."
He once said that his dream is for his kids to be judged only by their character. At five, all Bernice had of her father were memorabilia and one particular memory (when he returned to their Atlanta home, she would sit on his lap to play "the kissing game") to remind her of the brave man.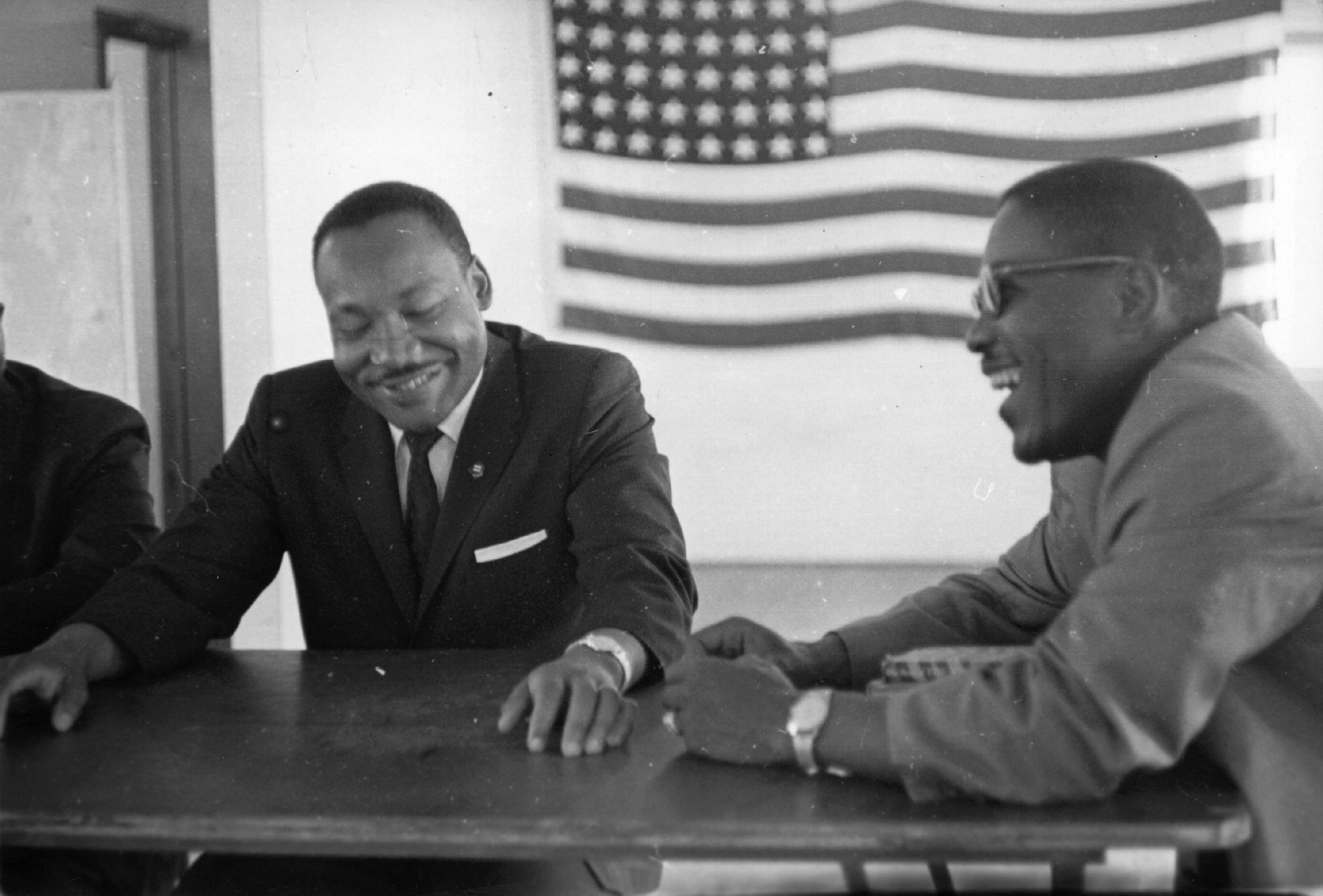 Dr Martin Luther King on a tour of the southern states of the United States of America. | Photo: Getty Images
Each of his four kids had a spot on his face to plant a kiss. Bernice's spot was his forehead. Yolanda, the oldest, carried on with her father's work alongside her siblings.
The oldest son, Martin Luther King III, became a human rights and civil rights activist. He focused on what his father had described as the "triple evils," which were property, racism, and militarism. He said:
"I think a culture of nonviolence will help create the condition where poverty is unacceptable, where racism is way behind us and not something that we have to deal with on a frequent basis."
Martin's younger brother, Dexter, became the CEO of Intellectual Properties Management, which dealt with the licensing of the King estate. They all had their parts to play in keeping the fire burning.
BERNICE'S LIFE AFTER HER FATHER'S DEATH
As she grew up, Bernice King's education not only focused on studying her father's legacy. She was enrolled in The Galloway School before moving to Douglas High in 1981 and graduating from there.
After a brief stay at Grinnell College, Iowa, she graduated college at Spelman College with a B.A in psychology in 1985.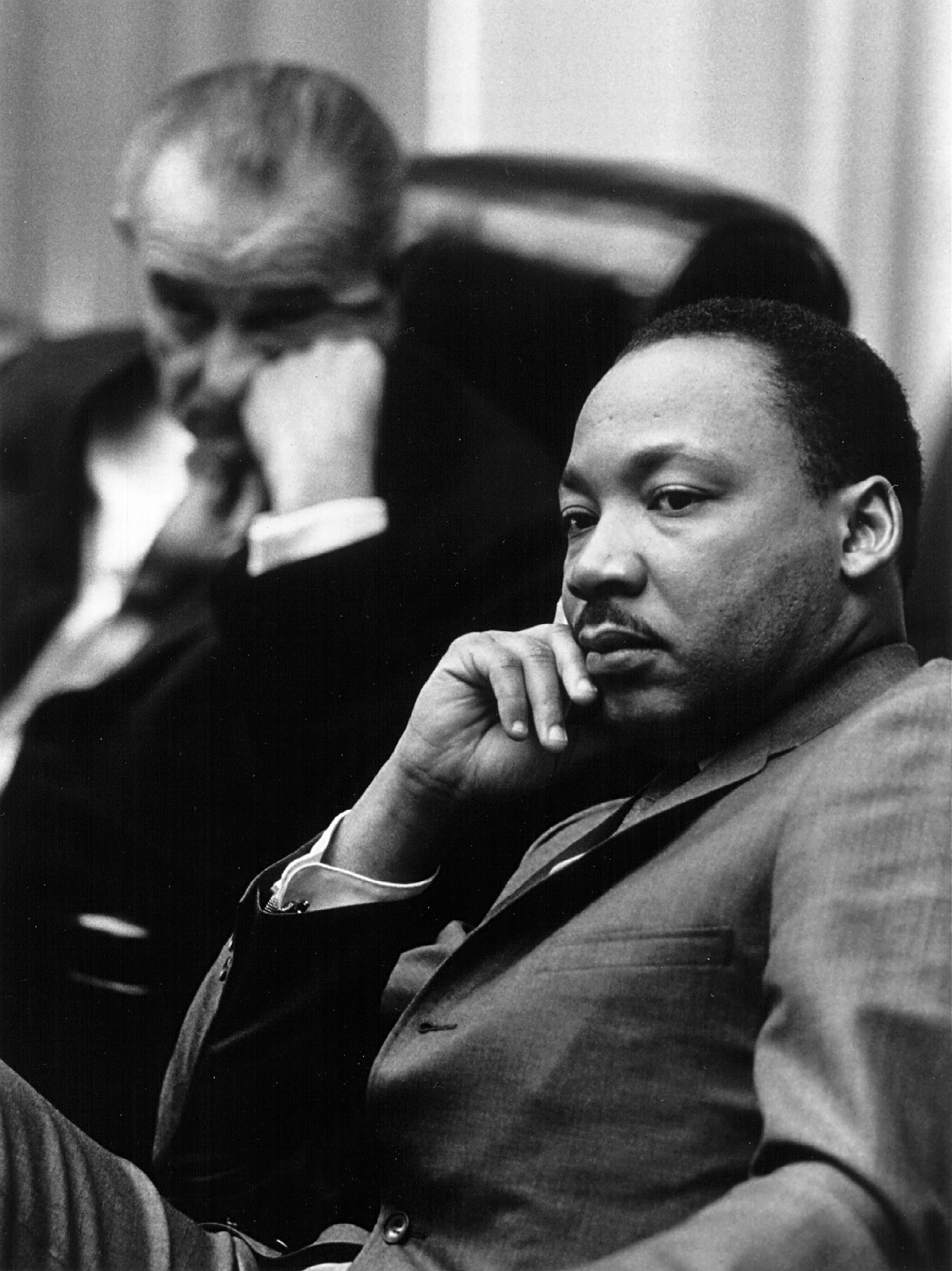 Rev. Martin Luther King Jr. with President Lyndon B. Johnson in the background March 18, 1966 at the White House. | Photo: GettyImages
BERNICE'S LIFE AND ACTIVISM
She started her public speaking career at 17 when she addressed the United Nations in her mother's stead. Like her father, she became a minister and a motivational speaker.
In an interview with Mike Cuthbert, the host of AARP Prime Time Radio on the 50th anniversary of her father's "I Have a Dream" speech, she said:
"My father really set the tone for us to be a more moral nation, to take a moral high ground in everything that we do."
At 19, her first major speech was in Chicago, where she explained the importance of not giving up the fight for liberty.
Bernice and her mother, Corretta Scott King, carried the majority of the legacy with her siblings following closely. She was the only one out of all Martin Luther King Jr.'s children who followed in his footsteps, even becoming a minister.
Bernice became a fierce fighter against the apartheid and became a force to be reckoned with in the battle for liberation with a dream to bring about revolution like her father and mother had done.
Many who followed her work and life found solace and comfort in Bernice King's books. In 1996, she published her first book titled "Hard Questions, Heart Answers: Sermons and Speeches."
BERNICE'S MOTHER, CORETTA SCOTT KING
During the thick of their activism, the King family, especially Bernice and her mother, Coretta, were no strangers to being arrested. More often than not, they found themselves being seized for various offenses, including misconduct and disorderly behavior. Her sister, Yolanda, was also an active member of their fight for civil rights.
Sadly, in 2005, Coretta suffered a stroke and died the following year. Bernice had to step up and deliver the eulogy at Coretta's funeral, just as Coretta had done at their father's.
Sadly, Yolanda also passed away in 2008 from a heart condition, and Bernice and her brothers were left to carry on the good fight in making her father's dream become a reality. She explained:
"In this critical hour and contentious climate, not only in the United States but in the world, I believe that we need to pay attention to these words from my father."
The words were the ones written in the last book MLK Jr. wrote, "Where do we go from here? Chaos or Community?" He had emphasized the urgency of now. Fighting for what is right was more urgent than ever.
BERNICE'S RESPONSE TO THE CURRENT PROTESTS AGAINST RACISM
In May 2020, the unrest in America began to escalate. This was caused by the protests over racial injustice and police brutality after an African-American man, George Floyd, was murdered by an officer of the law who pinned him down with a knee on his neck.
As a spokesperson for peaceful protesting like her family has always been, Reverend King opened up about her opinions on the violent approach people were taking. She said:
"I have to make an appeal to my brothers and sisters because I realized that the only way to get constructive change is through nonviolent means."
The 57-year-old reminded everyone of one of her father's sayings: "Riots are the unheard language."
Bernice has not stepped away from her legacy of activism and advocacy even after many years fighting for the good cause with her family.
Please fill in your e-mail so we can share with you our top stories!