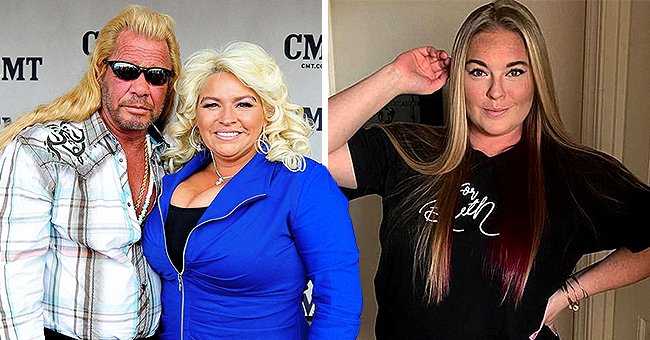 Getty Images Instagram/cecilybeezee
Duane 'Dog' Chapman's Daughter Cecily Recalls Worst Year of Her Life Following Mom Beth's Death

Duane Chapman's daughter, Cecily, spoke for the first time about her late mother, Beth Chapman's last days, and how she coped with her death.
It is almost a year since Beth Chapman left the world on June 29, 2019, following a battle with stage 2 throat cancer. Beth's death brought so much sorrow to her family members and fans all over the world.
In an interview with The Sun, the late reality television star's daughter, Cecily, recalled how she struggled to live with her mother's demise. The 26-year-old tagged 2019 as the worst year of her life.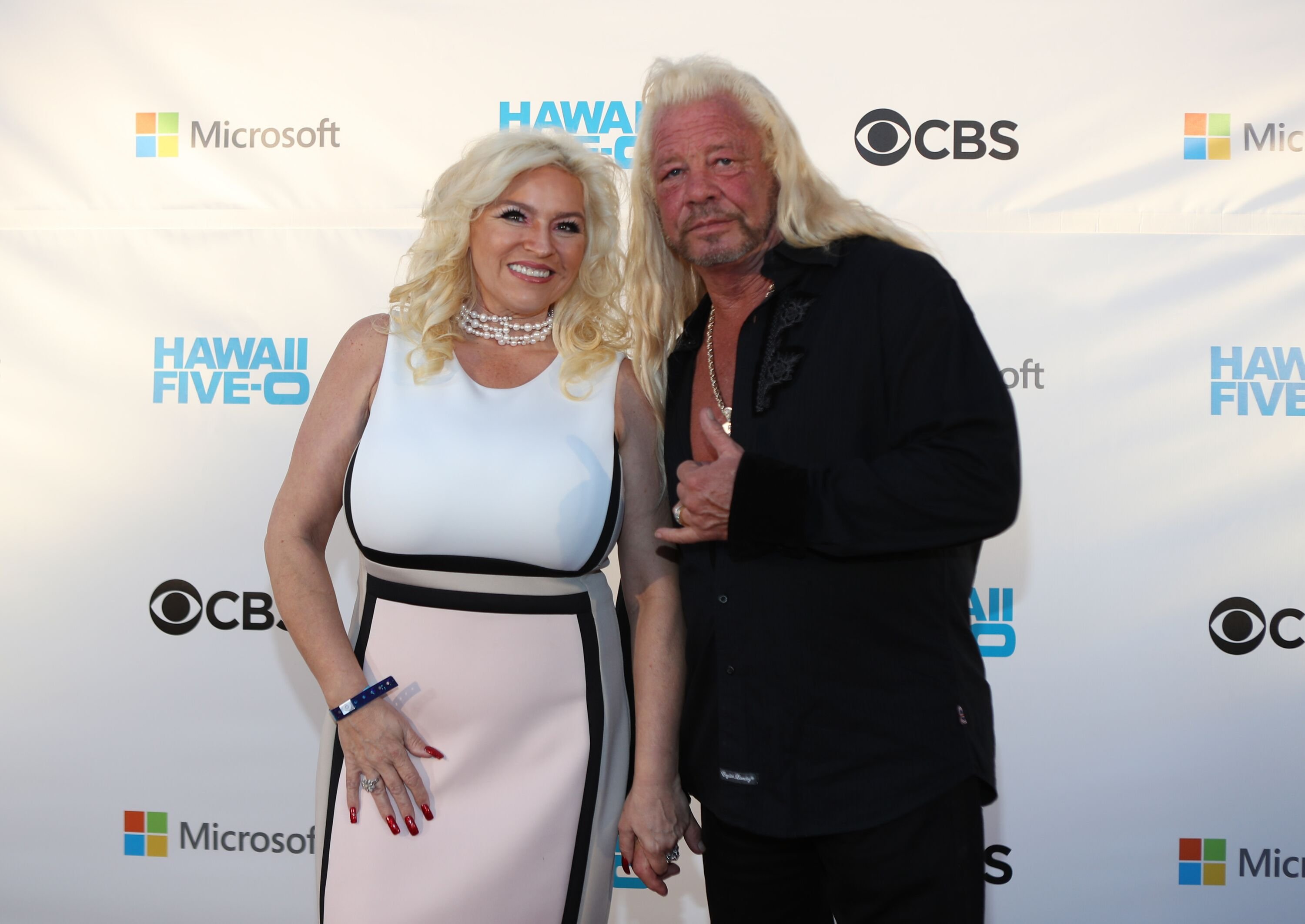 Beth and Duane Chapman at Queen's Surf Beach on November 10, 2017. | Photo: Getty Images
However, Cecily said that with time she is getting used to living without Beth. She shared some adorable never-before-seen family photos of her mom. Cecily also said that she was now dedicated to keeping her legacy alive.
Cecily is doing this through the launch of a memorial clothing line and by interacting with Beth's fans from across the world. Recalling the sad passing of her mother, Chapman said she never knew Beth wouldn't home again after she was rushed to the hospital. She said:
"I can't even believe it's the first year. I still feel like I was in the hospital yesterday. It's a rough feeling."
Cecily described those five days Beth spent in the hospital as the worst days of her entire life, adding that it was like going there to have a baby and then leaving without the baby.
Continuing, Cecily said that she initially thought her mom was only having breathing difficulties, and that, in such situations, no one would think about the worst-case scenario.
Early on in May, the Bounty Hunter's rep confirmed his engagement to his girlfriend, Francie Frane.
Cecily added that she never thought it would be the last time she would speak to her mom and recalled telling the late Beth that she was clueless about what action to take to make things better.
The loving daughter further said that Beth said she has to live without her. Cecily wasn't present when her mom died as the hospital staff asked that family members give Beth time to go in peace.
However, Cecily remembers her last words to her mom before she took her final breath. She told Beth that she loved her and that if she had a daughter, she would name her "Alice," which is the latter's family name.
Meanwhile, Duane Chapman recalled his late wife's memory on what would have been their 14th wedding anniversary, when he paid tribute to her on his Instagram page.
The loving post featured a picture of himself and Beth. In the caption to the post, Duane showed he was still sad about his late wife's passing, writing,
"She said Big Daddy your going to be so sad when I am not here on our next anniversary why did she have to be so right?"
Early on in May, the Bounty Hunter's rep confirmed his engagement to his girlfriend, Francie Frane, leading to many reactions from fans, with some questioning his decision.
However, his daughter, Bonnie Chapman, leaped to his defense in reply to a social media post, urging fans to let her father be happy, and that Duane will never forget his late wife, Beth.
Please fill in your e-mail so we can share with you our top stories!