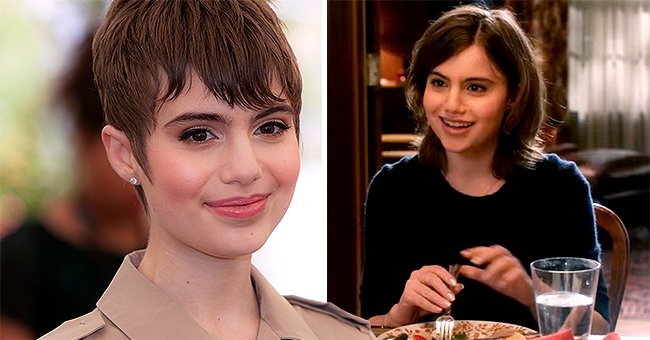 GettyImages youtube.com/jamko4ever
Sami Gayle of 'Blue Bloods' Released Her Own Film in 2018 — What We Know about the Young Star

Sami Gayle is a young rising star who already has a lot of screentime to her name. The actress is also working behind the scenes to make big things happen with a family member.
In "Blue Bloods," Sami Gayle plays the role of Nicky Reagan-Boyle, the only daughter of Erin and Jack, who is being raised by her mother. However, she aspires to be an officer like her father.
The actress was born on January 22, 1996, in Weston, Florida. Coincidentally, she comes from a family involved in law as her father is an attorney.
EARLY CAREER
Her mother owns and manages her own business. Gayle started her acting career very young. In just 2009, she appeared in three episodes of the soap opera, "As the World Turns."
Early on, she also starred in the off-Broadway productions, "Gypsy" and "Oohrah." In 2007, she was in the Broadway show, "Dr. Seuss' How the Grinch Stole Christmas! The Musical."
Three years later, Gayle landed a role in 2012's "Detachment" alongside Adrien Brody. That same year, she also appeared with Nicolas Cage and Josh Lucia in "Stolen."
NETFLIX PRODUCTION
By that time, Gayle was two years into her role on "Blue Bloods." Viewers of the show watched her grow from a young teen into an adult. She even graduates from Columbia University both on the show and in real life.
Because of her schooling, Gayle did not appear in films for a few years. In 2018, she returned with a bang to co-produce Netflix's "Candy Jar," which was written by her brother. She also starred in the movie.
Aside from "Candy Jar," Gayle has not appeared in any other movies, but she may be leaving the show to do just that. Her storyline also matches the theory.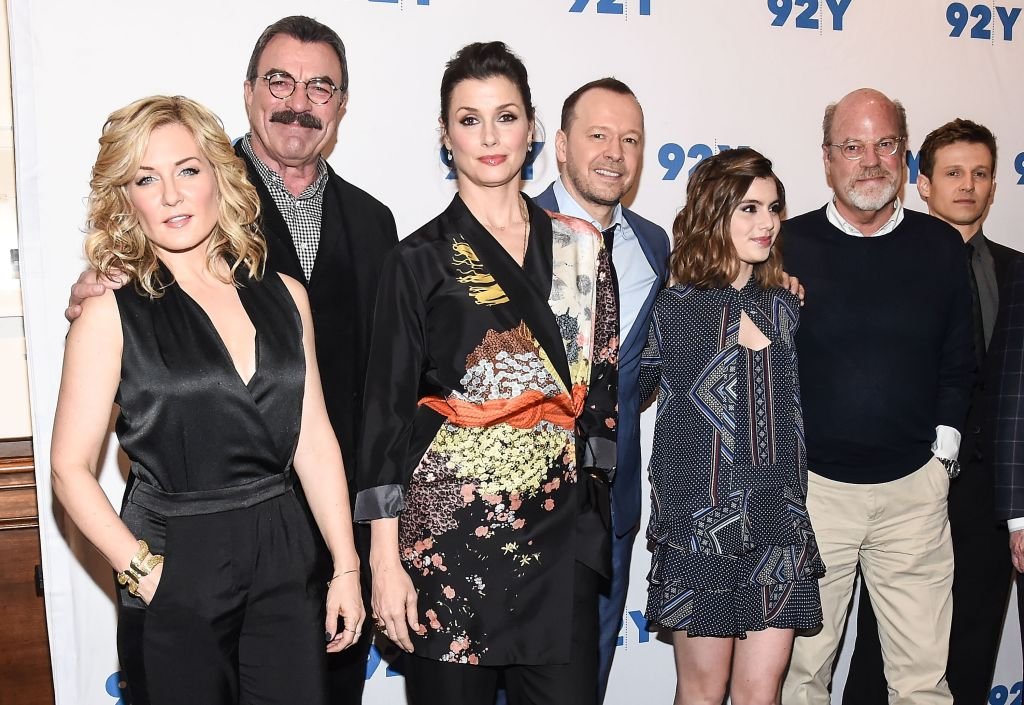 Amy Carlson, Tom Selleck, Bridget Moynahan, Donnie Wahlberg, Sami Gayle, Kevin Wade and Will Estes attend the Blue Bloods 150th episode celebration at 92Y on March 27, 2017. | Photo: Getty Images
"BLUE BLOODS" FATE
On "Blue Bloods," Nicky got a job in San Francisco right after graduation. Despite her family's argument against the move, the character seems to really want to go.
In season 10, Gayle still received credits on the show but appeared in fewer episodes. Fans were happy to see she was still around, albeit to a much lesser extent. Other cast members were not so lucky.
FRANK REAGAN GIRLFRIEND
Die-hard viewers of the show might recall the drama in the very first season when Frank Reagan (Tom Selleck) snatched up the gorgeous Kelly Davison as his girlfriend.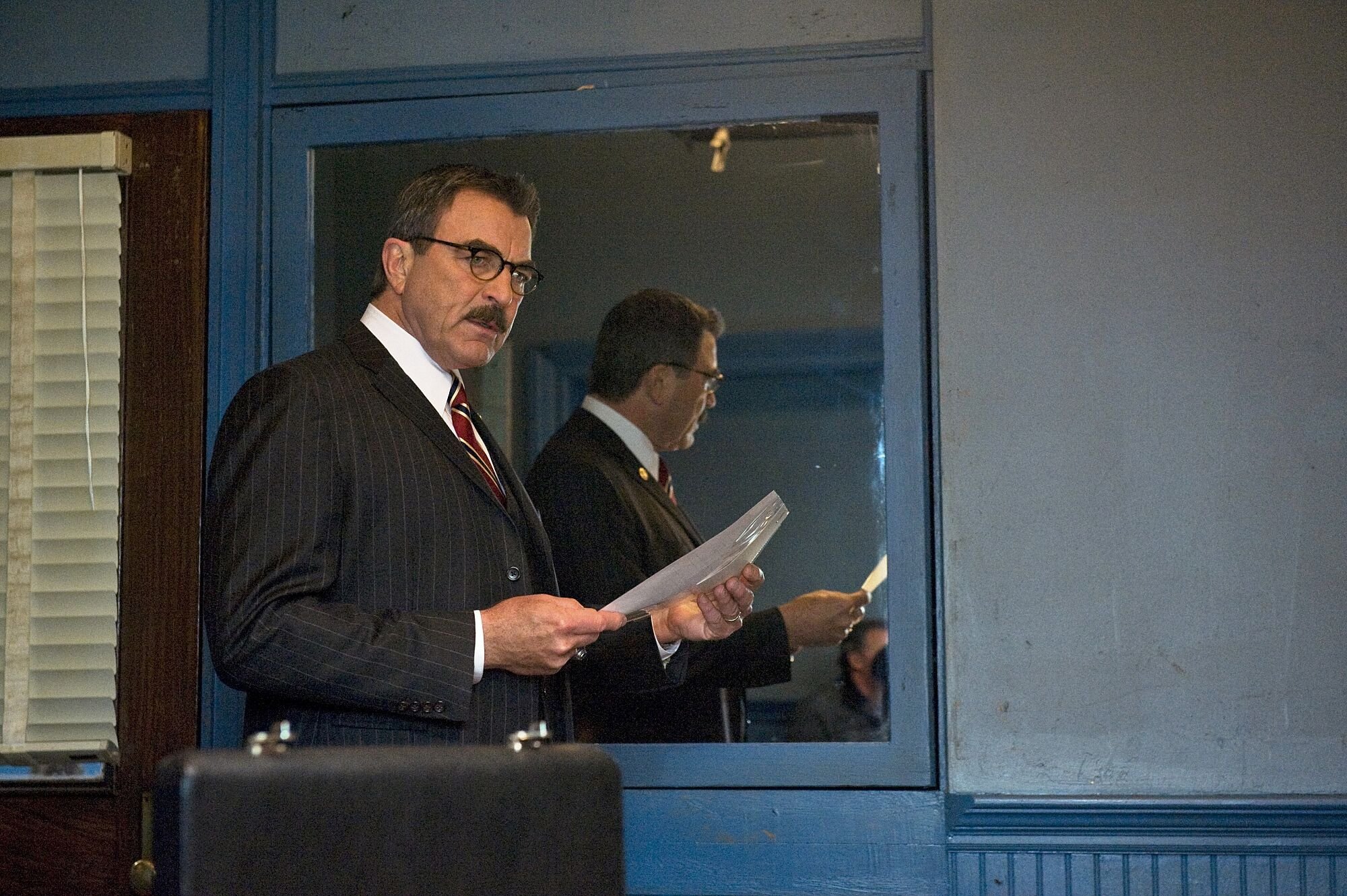 Tom Selleck as Frank Reagan in the hit series "Blue Bloods" | Source: Getty Images
Unfortunately, the pair didn't last very long as Frank realized that the news reporter was just using him to get stories for her job. He broke up with her via telephone.
Andrea Roth played the gorgeous blonde woman who came and went quickly at the start of the popular HBO show. She hails from Ontario, Canada.
BEYOND THE SHOW
Most recently, Roth has secured a recurring role in the series "Cloak and Dagger." Her last film was in 2019's "Goliath." Aside from acting, she's co-produced the 2000 film, "The Stepdaughter."
Gayle seems to be going down a similar path without having to leave "Blue Bloods" entirely. We can't wait to see what she has in store when it comes to both acting and producing.
Please fill in your e-mail so we can share with you our top stories!