Getty Images
'Blue Bloods': Meet Andrea Roth Who Played Frank Reagan's Secret Girlfriend in Episode 1
The coronavirus has left a lot of "Blue Bloods" fans with enough time to do a rewind and watch the show all over again. Let's revisit one character who appeared early on and played an interesting role.
Binge-watching our favorite shows while trying to brush up on our cooking skills are high on the list of daily to-dos for those of us who've been put under coronavirus-induced lockdowns since March.
"
Blue Bloods
" fans aren't mad. Even though the show wrapped up its 10th season last month, that's 10 seasons available to peruse while we can't visit family and hanging out with friends.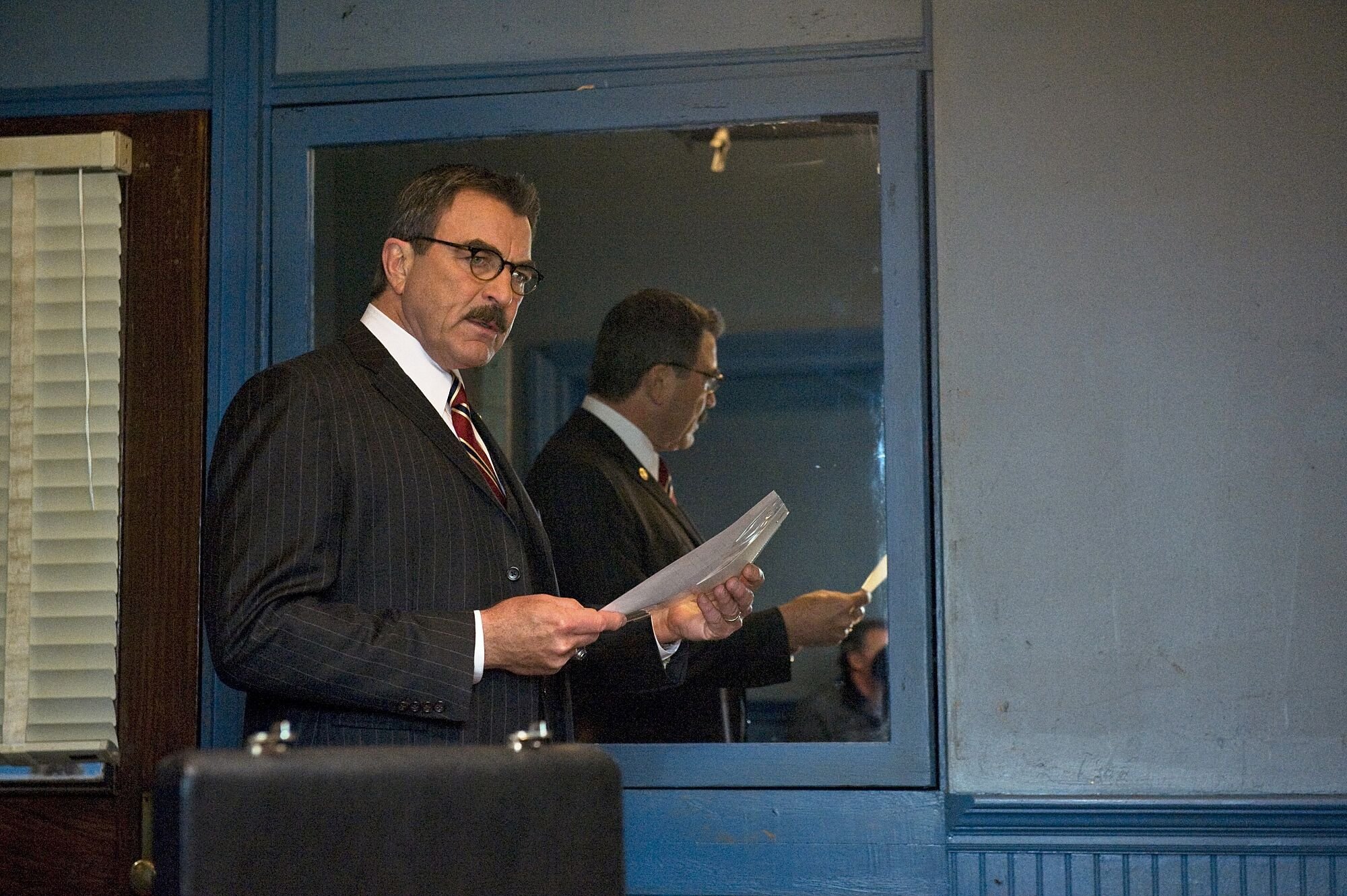 Tom Selleck as Frank Reagan in the hit series "Blue Bloods" | Source: Getty Images
FRANK'S SEASON ONE GIRLFRIEND
Die-hard viewers of the show might recall the drama in the very first season when Frank Reagan snatched up the gorgeous Kelly Davison as his girlfriend.
Unfortunately, the pair didn't last very long as Frank realized that the news reporter was just using him to get stories for her job. He broke up with her via telephone.
Andrea Roth played the gorgeous blonde woman who came and went quickly at the start of the popular HBO show. She hails from Ontario, Canada.
DETAILS OF ROTH'S CAREER
Roth, 52, got her start in 1988's "Alfred Hitchcock Presents" on an episode called, "If Looks Could Kill." Afterward, Roth racked up numerous screen roles and a few appearances in films.
Among her most notable roles were 1990's "Princes in Exile" and 1991's "The Psychic." On television, she was a regular on "E.N.G." in the early 90s before appearing in two episodes of "Forever Knight."
Her other credits include in "Robocop," "Bull," "Rescue Me," "Rogue," and the popular teen drama from Netflix, "13 Reasons Why." She's also made appearances in one or two episodes of "C.S.I." and "NCIS."
RECENT ROLES & PERSONAL LIFE
Most recently, Roth has secured a recurring role in the series "Cloak and Dagger." Her last film was 2019's "Goliath." Aside from acting, she's co-produced the 2000 film, "The Stepdaughter."
Regarding her personal life, Roth has been married to Todd Biermann since 2011. The two share one daughter who often appears on the actress' social media.
A NEW CHARACTER IN SEASON 10
While the Reagans cast has remained pretty regular, "Blue Bloods" is not opposed to adding new characters to the mix. It's no surprise, then, that Ruth didn't stay very long, or that last season saw a new character added.
At the end of season 10, it came to light that Frank's son Danny had fathered a boy during a one-night stand with a woman named Paula Hill years ago.
Joe Hill is a police detective who wants to know his family, and they welcome him with open arms. Towards the end, we even see him join in a famous Reagan family dinner.
A NOD TO COVID-19 IN SEASON 11
Aside from the storyline to emerge out of the newcomer, fans are curious about what else is in store for season 11 of the show. Some of them are wondering if there will be a coronavirus-focused episode.
Showrunner Kevin Wade addressed the matter by saying it would be hard to "run far away from it." So we might see a nod to COVID-19, whether in the form of thanks to frontline workers or otherwise.
CAST AND LONGEVITY OF THE SHOW
Fans will be happy to learn that no significant cast changes were called. Donnie Wahlberg, Bridget Moynahan, Will Estates, Tom Selleck, Sami Gayle, Len Cariou, and Marisa Ramirez will all return.
Earlier this month, Selleck, who plays family lead Frank Reagan, commented on the longevity of the popular show. "I don't think there is an endpoint," he told People.
The actor pointed to the rich storyline, the beloved characters, and the ability of the show to evolve. He further noted that the cast is like family. Fans can certainly relate from their living rooms.
Please fill in your e-mail so we can share with you our top stories!