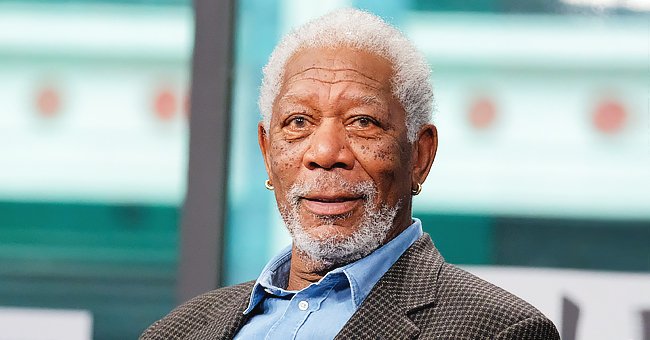 Getty Images
Morgan Freeman's Grandson Aldric Graduates Senior Year – See the Proud Grandpa's Sweet Message

Legendary actor Morgan Freeman sends congratulatory messages to his grandson Aldric as he finishes from high school without the traditional graduation ceremony.
Watching one's offspring attain success is an elating feeling. Knowing that they have achieved something worthwhile often gives the most joy to those around them.
Legendary actor and one of Hollywood's most respected stars, Morgan Freeman, took to Instagram to share a picture of himself and his grandson while congratulating him on his success.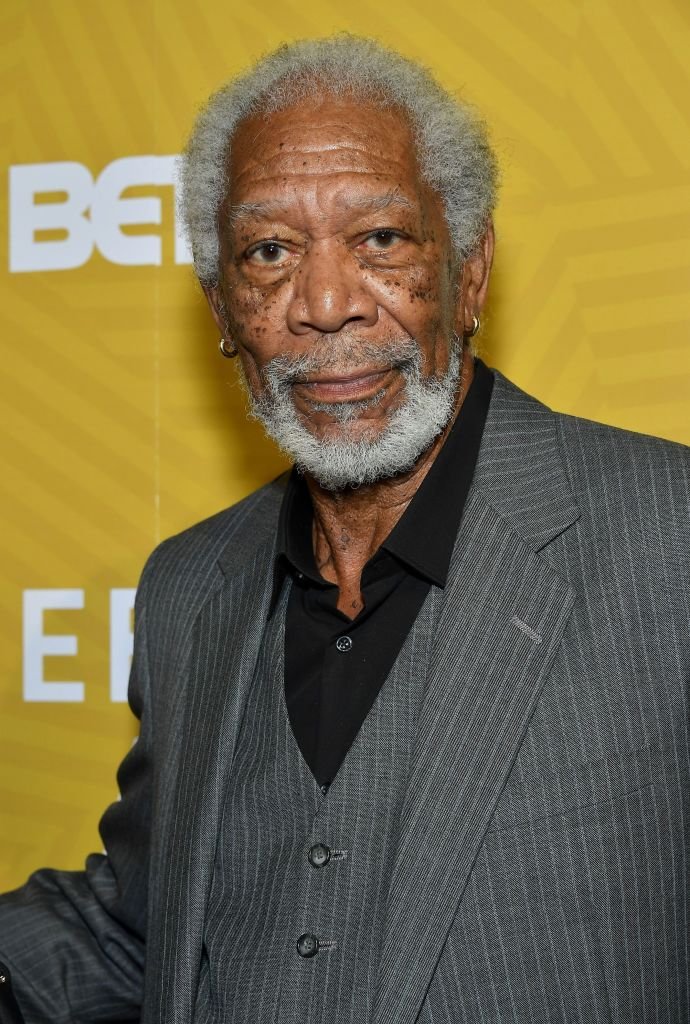 Morgan Freeman backstage during the American Black Film Festival Honors Awards Ceremony at The Beverly Hilton Hotel on February 23, 2020 | Photo: Getty Images
The photo was a selfie of Morgan and Aldric sitting in a car and smiling at the camera. While Morgan wore a black and white tuxedo outfit, Aldric was dressed casually in a black outfit.
Captioning the image, the proud grandfather congratulated Aldric for finishing his senior year at Woodward academy and getting accepted into Embry Riddle Dalton. He also wrote:
"I'm very proud. And not just because you're going to be a pilot like grandpa!"
The "Shawshank Redemption" actor then mentioned that he was sure that for those graduating at this time, things would be tough as they are not opportune to have the traditional celebration.
He, however, urged them that irrespective of the situation, graduating was a significant achievement, and they needed to take time and revel in their accomplishment.
Morgan denied the allegation.
The post, which has attracted over 170,000 likes, also had loads of comments underneath it. Some congratulated Aldric on his achievement, with some reiterating that indeed times were hard for those graduating in a new way.
Some expressed that they were proud of Aldric's dreams to become a pilot like his grandfather while others could not help but gush over how handsome the duo looked. A fan of the actor said:
"Two extremely good looking men! Congrats to your grandson!!"
Morgan, who is known for his unique, distinct, and captivating voice, is an actor with more than 35 years of experience in the movie industry.
Aside from being an actor, Morgan is also a pilot and got his private pilot's license when he was 65 years old. He also spent some time in the Air Force before leaving and concentrating on being an actor.
Last year, the actor was accused of sexually harassing some ladies who have worked with him. However, Morgan denied the allegation and apologized to anybody who felt like he had been inappropriate towards them.
With the world facing unprecedented times, Morgan has used his platforms to send a message of hope to people urging them to be hopeful, and he is doing the same with his message to his grandson.
Please fill in your e-mail so we can share with you our top stories!