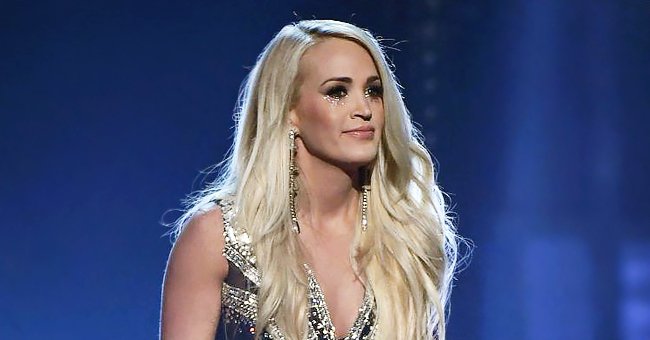 Getty Images
Carrie Underwood Supports 'The Show Must Be Paused' Movement Amid George Floyd Protests
Carrie Underwood is on board The Show Must Be Paused movement as she shares a message of solidarity on Instagram. She quoted the famous Martin Luther King Jr. in her post.
On Monday night, Carrie Underwood took to Instagram to join with other celebrity voices who have spoken out following the death of George Floyd last week.
After officer Derek Chauvin kneeled on the 46-year-old's neck for several minutes, Floyd was later pronounced dead at a hospital. Underwood's display of empathy is found below.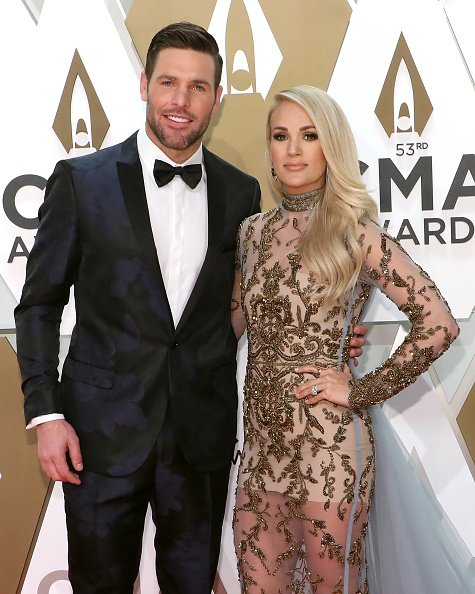 Mike Fisher and Carrie Underwood at Bridgestone Arena on November 13, 2019 in Nashville, Tennessee. | Photo: Getty Images
UNDERWOOD SHOWS SOLIDARITY
"Our lives begin to end the day we become silent about things that matter," Underwood quoted from Martin Luther King Jr. at the start of her post as well as in the caption.
She continued: "Universal Music Group Nashville is committed to identifying, challenging, and defeating the system root of inequality everywhere, we stand together with our black community..."
The message was a repost from Universal Music Group Nashville's Instagram page. It's received over 40k likes and more than 700 comments. Underwood did not post anything else on Tuesday.
WHO CREATED THE HASHTAG
On Monday, Billboard reported that the movement, which is identified by the hashtag, "TheShowMustBePaused," was created by marketing directors Brianna Agyemang and Jamila Thomas.
Both women are black and part of Atlantic records. They've called for the entire music industry and the wider entertainment industry to shut down all forms of posts to social media.
OTHER CELEBRITIES TAKING PART
According to a page created specifically for the movement, participants are also to stop all business on June 2. The act itself "is meant to intentionally disrupt the workweek."
In so doing, the industry hopes to make people "take a beat for an honest, reflect, and productive conversation about what actions we need to collectively take to support the Black community."
So far, Quincy Jones, Billie Eilish, and the Rolling Stones have all shared the message. Some artists have canceled events to show their support, reports CNN.
TV NETWORKS GO DARK
Elsewhere, some television networks, including Comedy Central, Paramount Network and Pop, MTV, and ViacomCBS, stopped airing on Monday for eight minutes and 46 seconds to honor Floyd.
The length of time comes from how long the officer kneeled on Floyd's neck before finally releasing him in an unconscious state. Organizers for both events are providing links so people can donate to the cause.
CELEBRATING MOTHER'S DAY
Earlier this month, Underwood gave her voice in another matter as she celebrated Mother's Day with an emotional post. The country singer accompanied it with a caption about the unique role of mothers.
Herself a mom to two boys, Underwood shared a throwback photo of her mother as well as the adorable Mother's Day card her kids gave her. We hope they all are trying to understand what's going on outside.
Please fill in your e-mail so we can share with you our top stories!