Meet James Brown's Daughter Deanna and Her Family Who Are Keeping His Legacy Alive
During his lifetime, late singer James Brown was married four times and had nine children whom he acknowledged as his, one of which is Deanna Brown. They all continue to keep their father's legacy. 
James Brown has a place in history as one of the greatest musicians that have graced the stage. His legacy goes before him and would continue to live long in the memories of many: his daughter, Deanna, and her family are making sure of this.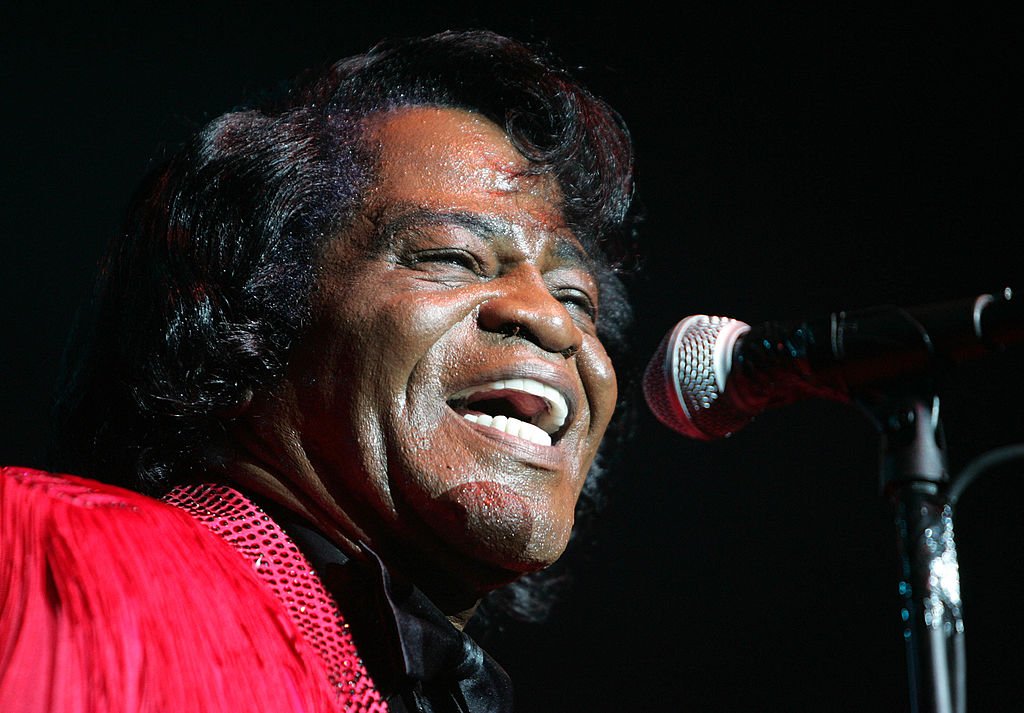 Deanna is daddy's girl by every definition of the word, which shows even with her Instagram profile, where she goes by "James Brown Girl." She is also a radio and television personality, actress, and entrepreneur. 
One way that Deanna Brown is keeping the flames of her father's legacy burning is through the set up of a foundation in his memory, known as the "James Brown Family Foundation."
The foundation has helped many students excel, and Deanna paid tribute to one of such students when she posted in honor of one of them who was graduating from college. 
In another post in January, Deanna shared a picture of herself and her father when she was a little girl. She is married to Shawn Thomas and regularly attends social events with him, and shared a picture of one such outings on her Instagram page. 
Like his wife, Shawn is an entrepreneur of note and received the "Entrepreneurial Trailblazer Award" from the Augusta City Classic, who recognized his commitment to providing jobs for his immediate community. 
Jason said that his granddad didn't leave things organized when he died
The couple has been married for twenty years, and Deanna shared a cute picture to mark the celebration in August 2019, where she reaffirmed her marital vows to him. 
The couple have a blended family, with Deanna having a son, Jason, while her husband has three children, Monique, Antoine, and Terrance. Jason, turned 30 recently, with his mom posting a birthday tribute to him, writing: 
"Happy 30th Birthday, son @grandsoulson, son!... I am proud of you and all your accomplishments and look forward to the successes to come from you. I love you."
Through the James Brown Foundation, Deanna organizes a yearly "James Brown Toy Giveaway," where children from low-income families are given toys. The giveaway is an act of generosity, and another way she brings her father's memory to the fore. 
Speaking with "Augusta Chronicle TV" in one of the editions, Deanna said the giveaway was a way to give back to the society, and something that her father would be happy to see them doing, given his background. 
In another chat, Deanna also described her father as a cultural icon, adding that the messages in his songs were still relevant in the world today. She also described charity work as the core of her father's spirit.
The city of Augusta also honored the memory of the late James Brown by erecting a statue in his honor, of which Deanna, in a reported interview, said the statue's height was like her dad's man-size. 
However, one of James Brown's wishes, which was in his will, that his fortune, estimated to be about $100 Million, should be used to fund scholarships for the needy children in North Carolina hasn't been achieved due to legal tussles over his wealth. 
Deanna's son, Jason, spoke about the legal skirmishes, in a chat with "The Mirror," and said that his granddad didn't leave things organized when he died, but that things would eventually get better with time.