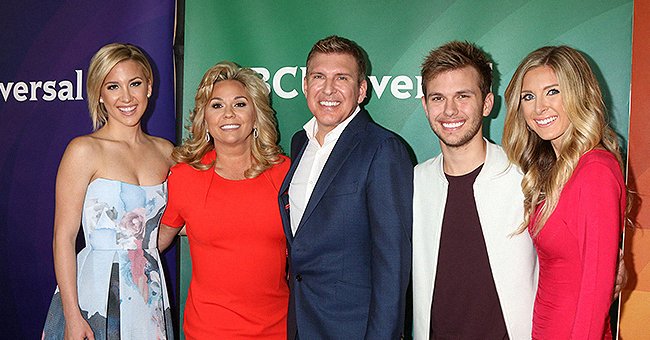 Shutterstock.
Todd Chrisley and His Family Join Forces to Support the 'Black Out Tuesday' Movement

Todd Chrisley and his family joined in on "Black Out Tuesday," as they united in solidarity with the Black Lives Matter movement following the tragic death of George Floyd.
The music industry announced "Black Out Tuesday" as a way to unify fans, artists, and employees alike and to look for better ways moving forward following days of protests throughout the US.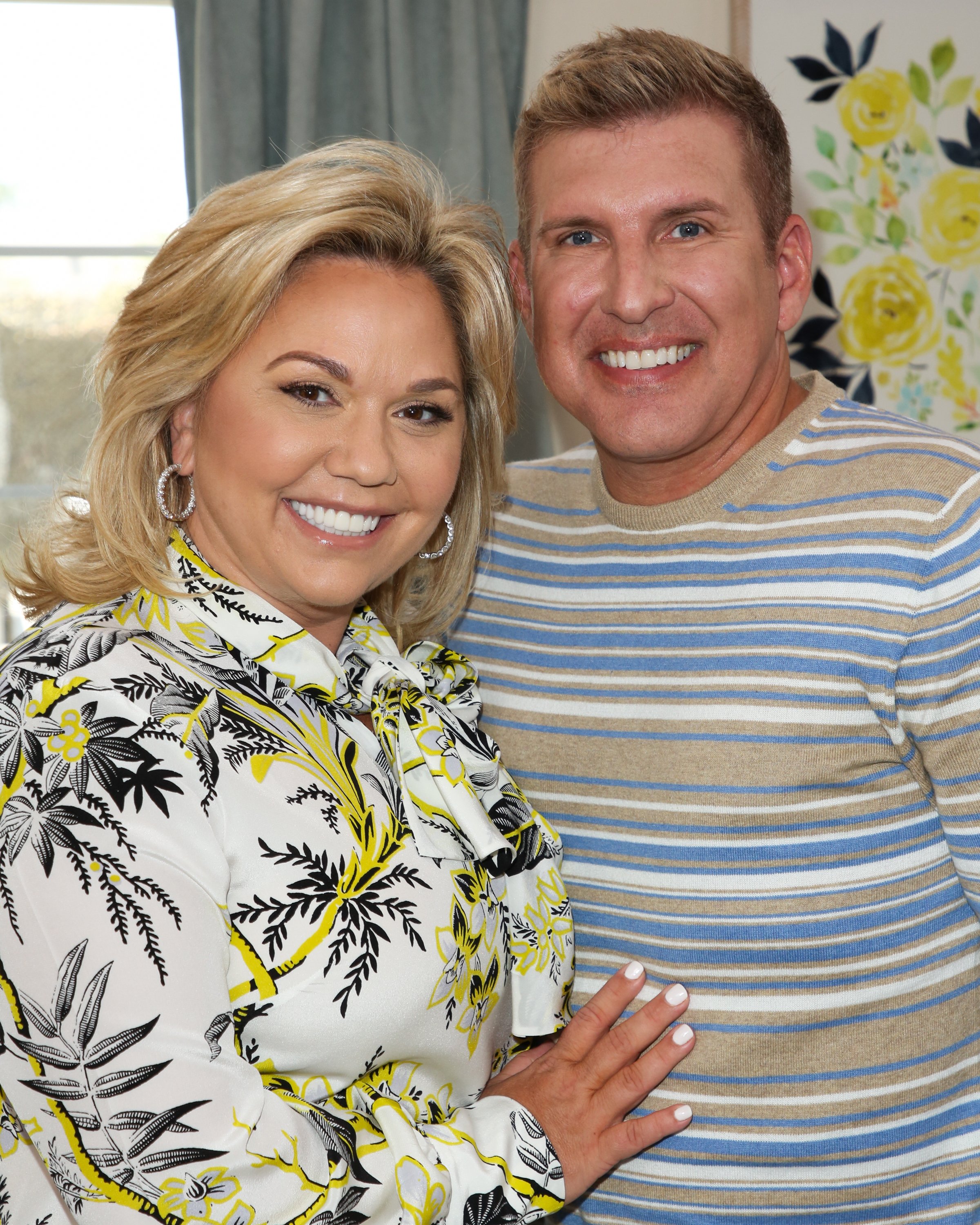 Julie Chrisley and Todd Chrisley visit Hallmark's "Home & Family" on June 18, 2018, in Universal City, California. | Source: Getty Images.
George Floyd died after a police officer subdued him by kneeling down on his neck for almost nine minutes, and the tragic incident sparked reactions from people worldwide.
According to reports, various music labels, including Sony Music, Columbia Records, Warner Music Group, Interscope Geffen A&M, Def Jam Recording, and Capitol Music Group, would participate in "Black Out Tuesday," and joining them in solidarity, is the Chrisley family.
The "Chrisley Knows Best" star, along with Julie, Chase, and Savannah, all took to social media to show that they support the Black Lives Matter movement.
"I stand with my brothers and sisters! Black Lives Matter #blackouttuesday," Chase captioned his blacked-out post on social media. Similarly, the rest of the family followed suit while captioning their posts with the hashtag #blackouttuesday, as well.
In a statement, Atlantic Records shared their commitment to fighting racial injustice above and beyond their participation in "Black Out Tuesday," and said:
"The music business at WMG will not go on as usual. While this is only one day, we are committed to continuing this fight for real change."
Atlantic Records is just one organization that also recently donated to the Black Lives Matter campaign, as YouTube reportedly pledged $1 million in support of the cause. Additionally, streaming platforms such as Paramount, Hulu, Netflix, and HBO also issued statements of support.
The tragic situation of George Floyd's death took another turn after his family received the results of an independent autopsy that revealed he died from asphyxia (lack of oxygen).
Former Minneapolis Police Officer Derek Chauvin had already been charged with third-degree murder, and he got fired along with the other three officers present during the altercation, but now George's family wants his charges changed to first-degree murder.
Benjamin Crump, the Floyd family's attorney, said that the autopsy showed that the pressure George experienced from being subdued by Derek's knee compressed his neck, while two knees on his back compressed his lungs, rendering him unable to breathe.
Please fill in your e-mail so we can share with you our top stories!