Stephen Belafonte and Mel B's Nasty Divorce and Custody Drama after 10-Year Marriage
Drama still haunts this former married couple nearly four years after their split, with them making headlines about the never-ending battle over their shared daughter's custody.
Spice Girl singer Melanie Brown, known as Mel B, spent ten years married to Stephen Belafonte, but the union came to an abrupt end in 2017 when Brown filed for a divorce and a restraining order against the father of her younger child.
Once the divorce was legally finalized and Brown had walked away from a relationship that allegedly had her at risk of losing her life, the mother-of-three opened up about how she hit bottom as a survivor of an abusive relationship.
Mel B's Ex Stephen Belafonte Wants Full Custody Of Their Daughter https://t.co/8ne6HOMFYA

— TMZ (@TMZ) February 5, 2020
In November 2018, Brown released a memoir titled "Brutally Honest," where she recalls a 2014 attempt at taking her own life and turning to illegal and harmful substances to free herself from her private hell.
As she told USA Today back then, releasing the book was difficult for Brown, but she went on to do it as a way to fight her own shame and to reach out to the many other women that "have almost exactly the same story to tell."
Fortunately, after a decade that forced her to isolate herself from friends and family, Brown moved back to her hometown in Yorkshire, England, where she has found some peace of mind.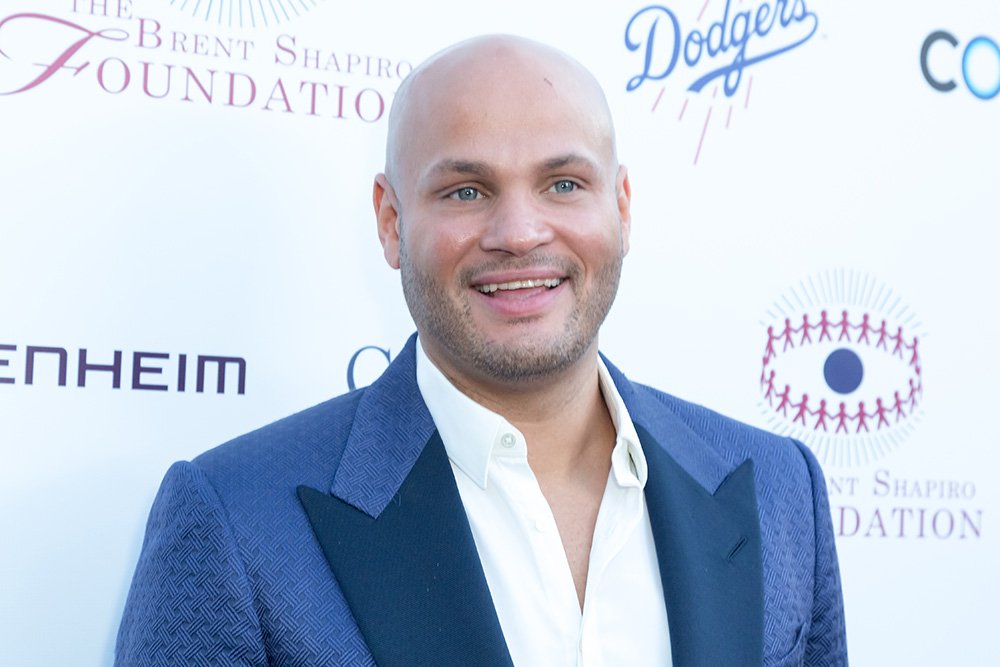 LIVING A LIE
But before their nasty divorce hit the media, Brown and Belafonte appeared to be a beautiful, loving, and connected celebrity couple, and whenever the "Scary Spice" had the chance, she would gush about her husband.
As recently as 2014, Brown was still lying to the press about how great things were going between Belafonte and her, even sharing details about their supposedly passionate relationship, but as we later learned, she did all of this out of fear.
That same year, fans of "The X Factor," the talent show on which Brown served as a coach from 2010 to 2016, noticed the first signs of trouble in her marriage when she appeared on the series season finale visibly harmed and not wearing her wedding ring.
Mel B reveals the devastating extent of her turbulent marriage to Stephen Belafonte https://t.co/iOziepRxvA

— Metro Entertainment (@Metro_Ents) August 5, 2019
Brown dismissed any concerns on the show's set by saying she had a stomach ulcer (which didn't explain her bruised face and scratched arms), but the truth was that she had just left the hospital following a suicide attempt.
It didn't take long for Internet users to accuse Belafonte of hitting his wife, and this resulted in one of the many times the film producer publicly denied any implications that he was violent and abusive toward her.
"You condition yourself. It was just lie after lie after lie, and I got used to lying. I didn't want anyone to find out what was going on," Brown told The Guardian in 2018.
Spice Girls singer Melanie Brown and her ex-husband, producer Stephen Belafonte, have sold their home in the Hollywood Hills for $5.55 million.

As one might expect of a pop superstar, the home comes complete with a recording studio. https://t.co/6MS0XGDE7g

— Los Angeles Times (@latimes) July 17, 2019
 HOW IT STARTED
Brown had just walked away from her publicized relationship with comedy actor Eddie Murphy, with whom she shares a 13-year-old daughter named Angel when she met Belafonte in 2007.
In the beginning, Belafonte was the living image of an ideal husband, and it only took two months of dating for the two to take the big step and marry each other. "I was madly in love," Brown admitted.
The couple exchanged vows on June 6, 2007, in a secret ceremony that took place in Las Vegas, as it later surfaced. It was the gossip media outlet Perezhilton.com that made the marriage known to the public.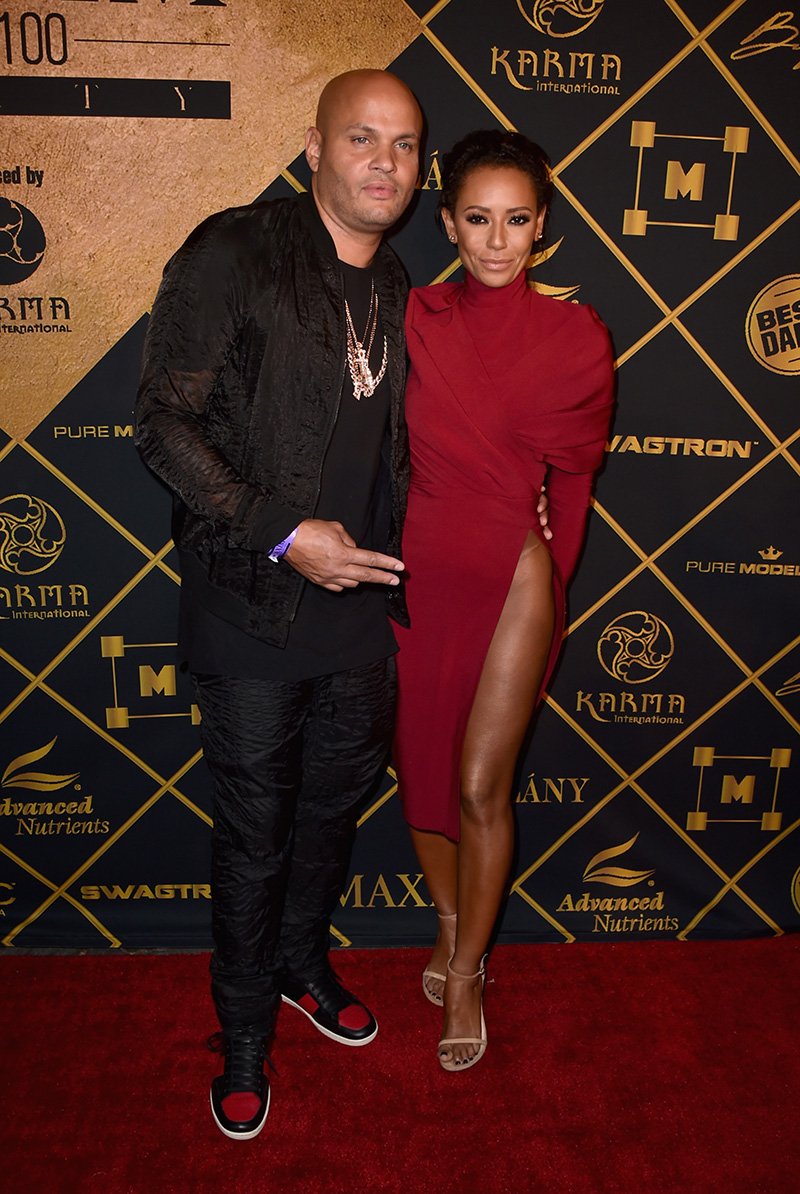 "Melanie and Stephen felt that they were at a good point in their lives and wanted to make a private commitment to each other," Brown's publicist told E! Online a month into the marriage.
But according to the singer, Belafonte's charm didn't last long, and in a matter of a few months, his manipulative and passive-aggressive ways started to take over the marriage.
Apart from wrongly blaming herself for the troubles in her marriage, Brown felt pressured to make the relationship work over fears of disappointing her parents with a second divorce.
This week, @OfficialMelB and her sister Danielle opened up about ending their 10-year rift, following the breakdown of Mel's marriage to 'controlling' Stephen Belafonte.

Stephen Belafonte has vehemently denied all of the allegations made against him. pic.twitter.com/T6LiAWuoeL

— This Morning (@thismorning) June 29, 2019
FALLING APART
Brown's first marriage, to former Spice Girls backup dancer Jimmy Gulzar, with whom Brown shares 21-year-old daughter Phoenix, came to an abrupt end in 2000 after only 16 months.
After two failed relationships that resulted in her raising two children as a single mother, Brown found herself in a difficult position when she gave birth to daughter Madison with Belafonte in 2011.
Not wanting to embarrass her conservative parents and under constant threat of violence from her then-husband, Brown endured a marriage she wanted to run away from for longer than most people can understand.
Mel B reveals ex Stephen Belafonte sent her family abusive messages pretending to be the singer https://t.co/G3ZwN1nJWD

— The Sun (@TheSun) June 26, 2019
But ten years of violence, jealousy, control, and coercion to make her do things she wasn't into, were enough for Brown to reach such a low point in her life that all she could do was to slowly go up again.
In 2017, she found the courage to tell her father on his deathbed that she was going to divorce Belafonte, which was a decisive emotional step to free herself from her unbearable situation.
Finally, Brown walked away from the home she shared with Belafonte with less than a thousand dollars since Belafonte had taken control of her fortune, but all the money in the world could not buy the freedom she felt.
Mel B's teenage daughter, Phoenix opened up about her mother's previous marriage to Stephen Belafonte, and how she saw him abuse her from a young age. She said, "There are things I can't forget." https://t.co/alk0diXgLM

— TV One (@tvonetv) December 3, 2018
NASTY DIVORCE
Once she had woken up from the living nightmare she was subjected to for so long, Brown was ready to fight Belafonte in court, and this is when the true nature of her marriage started to surface.
It wasn't pretty. Belafonte claimed that Brown spent her "Spice Girls' money" unwisely and all by herself, and Brown in turn accused him of sexual misbehavior.
Eventually, the two reached a private deal, and Brown withdrew the allegations of physical abuse. They sold the house they shared and split the money, and Brown was ordered to pay $40,000 a month in spousal support.
Mel B revealed she's still seeking therapy treatment for PTSD triggered by her 'traumatic' marriage to her ex Stephen Belafonte ahead of Spice Girls tour. The hosts discuss w/ @iamcecevalencia from @Power106LA if they carry relationship baggage.

WATCH➡️: https://t.co/PaB3LIrEiY pic.twitter.com/DX9sLTwlQN

— The Talk (@TheTalkCBS) May 13, 2019
CUSTODY BATTLE
The battle over the custody of 8-year-old Madison took longer, and it was only in December 2018 that Brown was awarded joint custody of their daughter.
Brown took charge of her finances once again and is back on her feet regarding her lucrative career.
Around the same time the custody case was settled, Belafonte spoke out for the first time about his relationship with Brown, and he criticized his former wife and her memoir.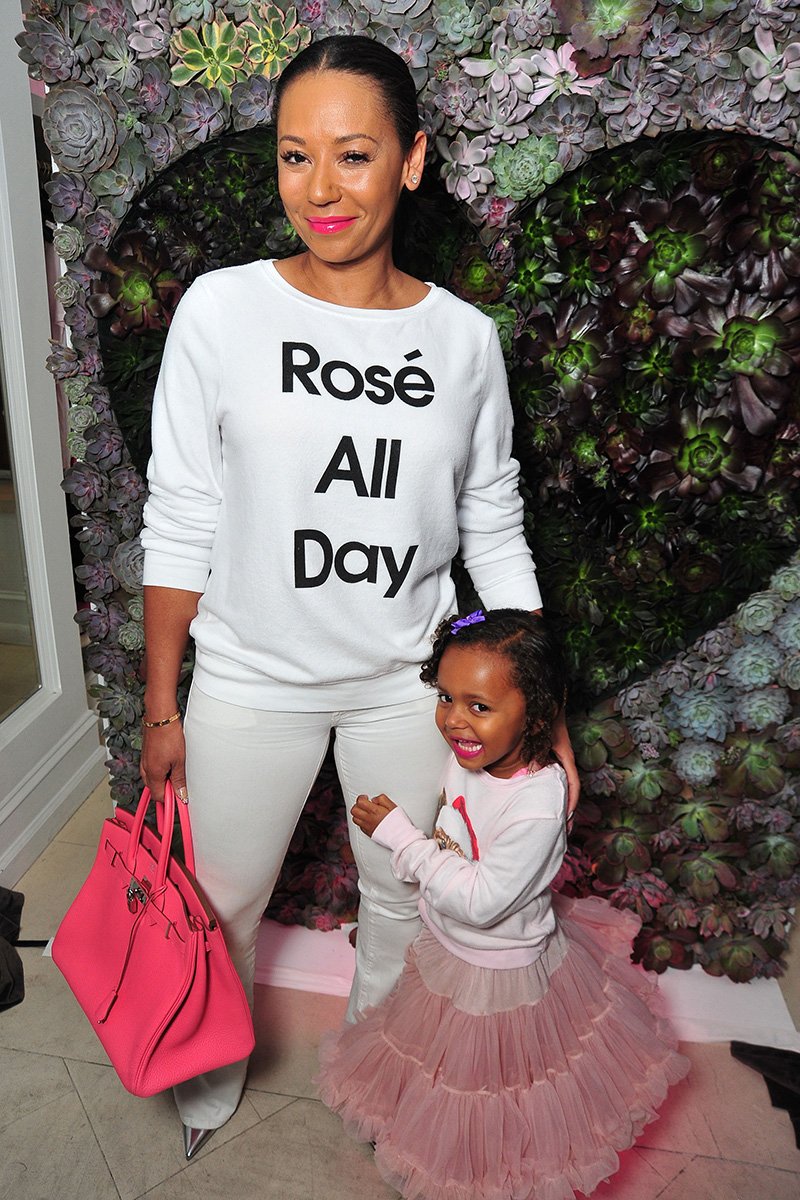 He denied all accusations of abuse against him and said that Brown made it all up to cover up her drug addiction and financial mismanagement.
"It was dirty. Melanie came out of the gate with such horrific tall tales - it's probably the worst divorce that's ever played out in the media, it was very messy," Belafonte told Daily Mail.
More recently, in December 2019, Brown and Belafonte had another public disagreement over their daughter Madison, and the law took Belafonte's side on this matter.
Brown was planning to take Madison to England for her to spend Christmas with her two half-sisters, but was blocked from doing so after Belafonte took the case to Los Angeles Superior Court.
The court considered that the trip was going to cause stress to the child and suggested that Brown was the one who should visit Madison in Los Angeles for Christmas.