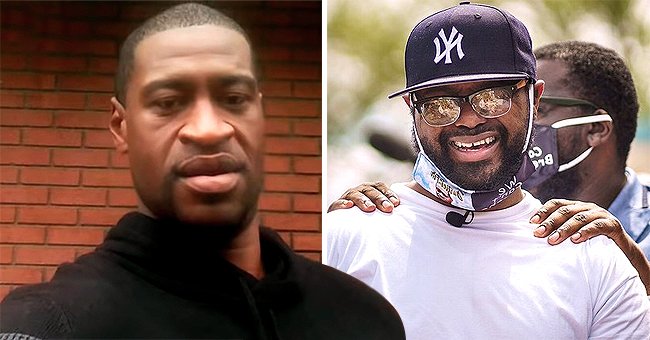 twitter.com/people twitter.com/DaveVescio
George Floyd's Brother Terrence Delivers Inspiring Speech at Scene of His Sibling's Death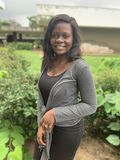 George Floyd's brother, Terrence, gave an emotional speech at the same spot the Minnesota resident died, urging protesters to maintain peace and fight wisely.
George Floyd's brother Terrence visited the site where his brother was killed and delivered an inspiring and emotional speech to those gathered at the scene.
In the video, Terrence could be seen wearing a white shirt and black face cap with a face mask that bore his brother's picture and the words "Can't breathe" written on it.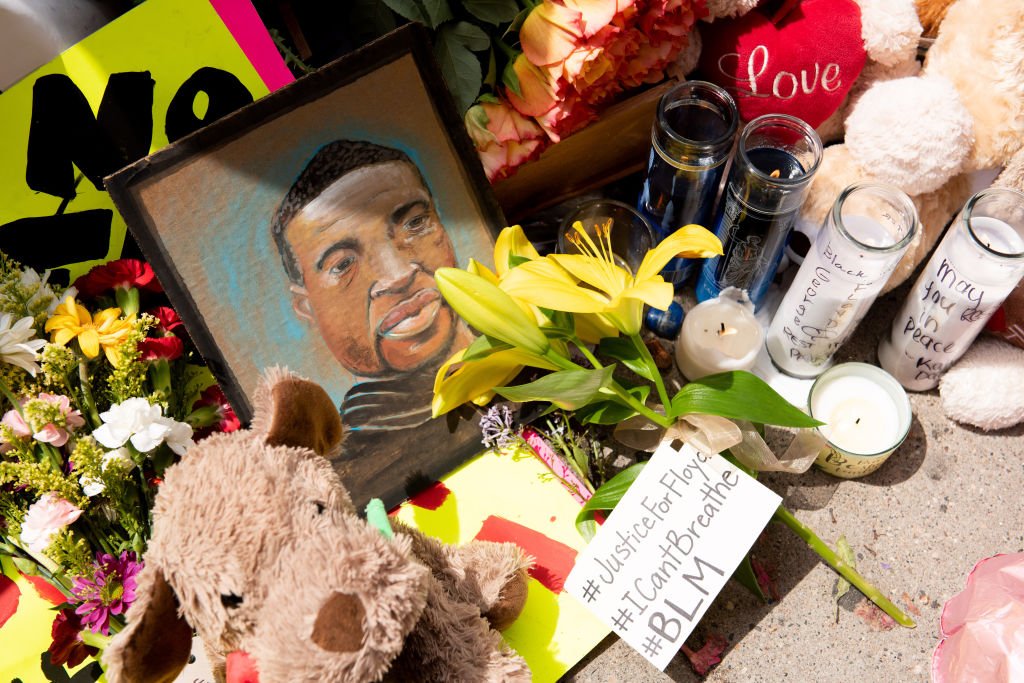 The memorial for George Floyd as seen on May 27, 2020 during the second day of protests over his death in Minneapolis. | Photo: Getty Images
Terrence was introduced to the crowd, and before he could start talking, he became emotional and had to take some seconds to regain composure. With a trembling and voice full of emotion, Terrence said:
"...if I'm not over here messing up my community, then what are y'all doing?... that's not going to bring my brother back at all."
He then added that he understood that people were upset about the situation and were eager for things to change, but how things were being done was not going to bring about the change they needed the most.
Terrence admitted that although the protests and looting might feel suitable for a while, it would not achieve the desired result at the end of the day.
The officers in question have been dismissed, and Derek has been charged with third-degree murder.
He also stated that his family was a peaceful and Godfearing one. While they were agitated at what happened, they were not going to be repetitive in their actions against police brutality. Terrence urged the protesters to do things another way and not destroy things. He added:
"Let's stop thinking that our voice doesn't matter and vote, because it's a lot of us, and we're still going to do this peacefully."
He added that people needed to educate themselves and be in the know as this was the only way to see effective change. He urged people to relax and fight the right way.
Terrence then led the crowd in a chant of "Justice on the left, peace on the right." He concluded his speech by thanking those who have taken up the fight and reached out to the family and asked that George's name be chanted.
Terrence's brother, George Floyd, lost his life at the hands of police officers who arrested him on the charge of spending a fake twenty-dollar bill. One of the officers, Derek Chauvin, was caught on camera kneeling on George's neck for a prolonged period.
The video sparked outrage among people, and protests were done in honor of George. The officers in question have been dismissed, and Derek has been charged with third-degree murder.
Please fill in your e-mail so we can share with you our top stories!