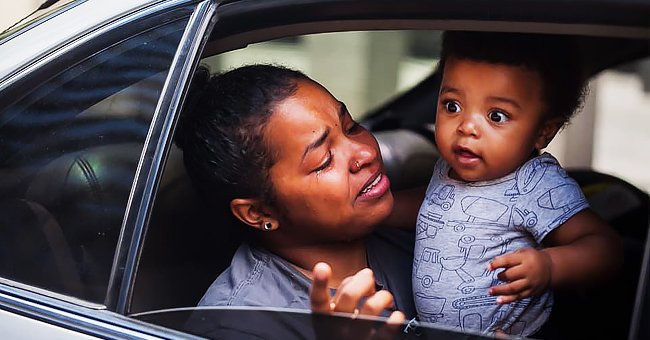 facebook.com/Amber Marie Green
Story behind Photos of Crying Mom Telling Her Baby That Protesters Are Fighting for His Existence
D'Asia Hervey was recently captured in a heartwarming moment with her seven-month-old son during a Chicago protest, and the doting mother was overwhelmed with emotions after seeing people fight for her son's future.
Following the death of George Floyd, D'Asia Hervey was hesitant to join the protests in Chicago, Illinois. Still, the 24-year-old ended up attending with her 7-month-old son, Matthew, and a heartwarming picture of the duo went viral after that.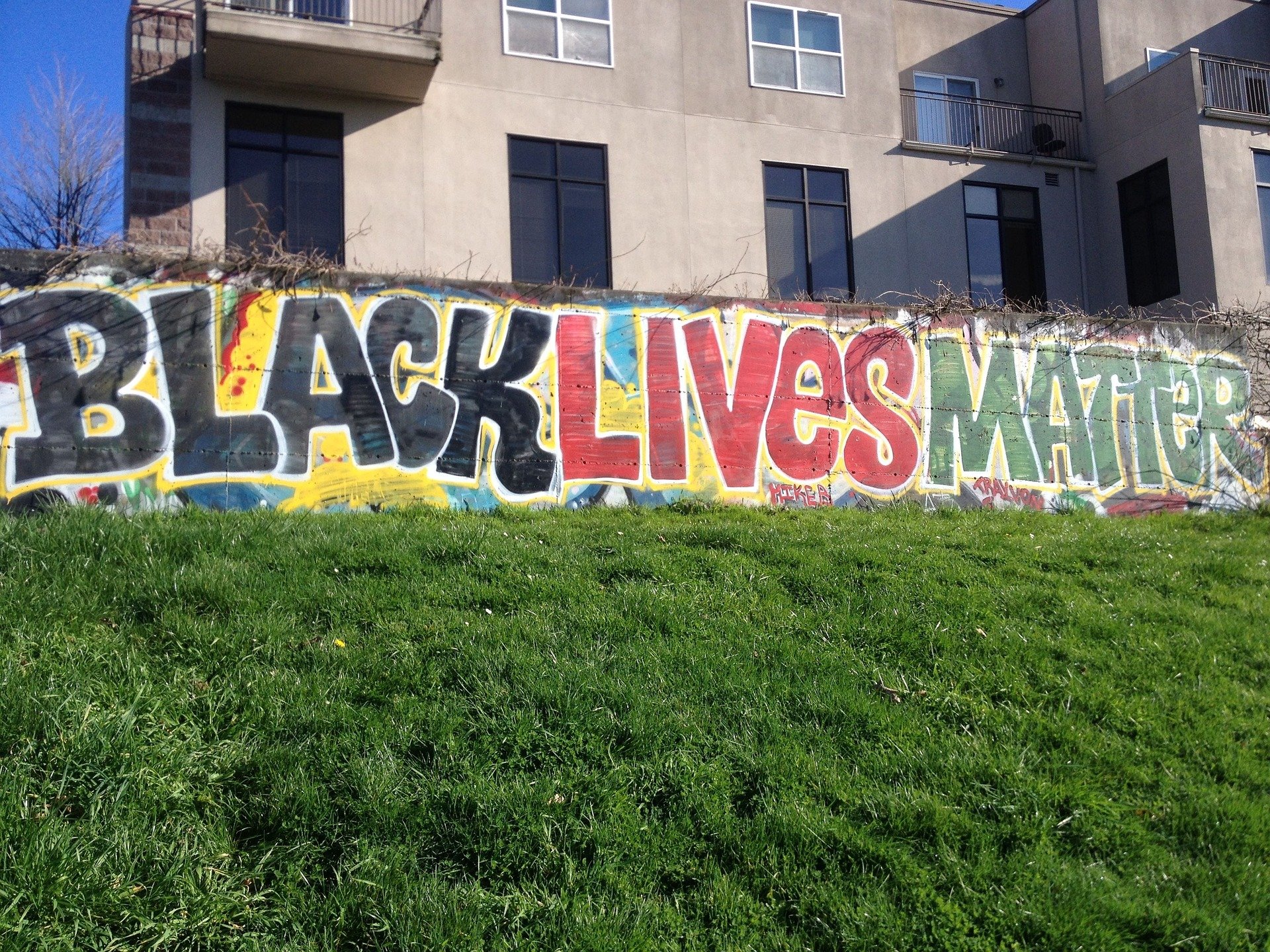 Grafitti on the boundary wall of a building. | Photo: Pixabay.
In a recent Facebook post by Amber Green, D'Asia was pictured in the back seat of a car with tears running down her face as she held Matthew on her lap.
Pointing her finger towards the street, Hervey lets her son stare, wide-eyed, at the ongoing protest around him. While adding a caption, Green explained the story behind the emotional mother-son moment. She wrote:
"She kept encouraging him to look at all the people fighting and protesting for her baby boy's existence while she wept because she knows her son's reality."
While speaking to a news outlet, D'Asia confessed that she was urging Matthew to look outside of the car window so he could see what people were doing for his future.
Hervey's mom, Stephanie Wilson, who was driving the car, then told her grandson, "Look, Matthew, this is for you. This is so people can understand that you are not a threat when you're walking down the street." Wilson's experience with police brutality prompted this statement.
...there were many uplifting and hopeful moments, where the people came together to fight for one cause
The older woman revealed that three police officers had once attacked her for driving by them after dropping off her kids at their babysitter.
Stephanie, who convinced her daughter to attend the protest, explained that she wanted Hervey to see the fears of the protesters. She said:
"I wanted my daughter to see what it's like for mothers with sons to worry about them all the time, regardless of their age."
Although some of the protests later became violent, there were many uplifting and hopeful moments, where the people came together to fight for one cause.
In New York, some cops showed solidarity with the Black Lives Matter movement by kneeling next to protesters in the streets.
Some protesters in Brooklyn, New York, also offered some hope after they stood outside of a Target store to prevent it from being vandalized by other protesters.
Louisville, Kentucky, also saw a chain of white women offering their support as they formed a barricade between black protestors and the police.
Please fill in your e-mail so we can share with you our top stories!