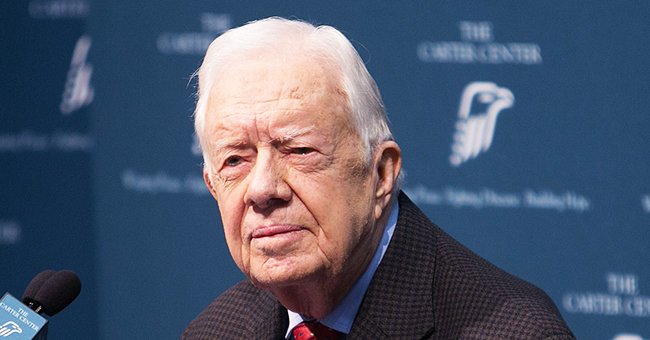 Getty Images
Former President Jimmy Carter Issues Statement about George Floyd Protests

The demonstrations concerning police brutality and racial injustice in the United States are still in high gear. Recently, former President Jimmy Carter issued a statement on the protests.
Yesterday, the Carter Center published a press release that echoed the former president's views on the social issues and his beliefs for the way forward.
The press release supported the fight for racial equality and the abolition of police brutality. In it, President Carter called on people in positions of power to support the cause, as this is the time for a change.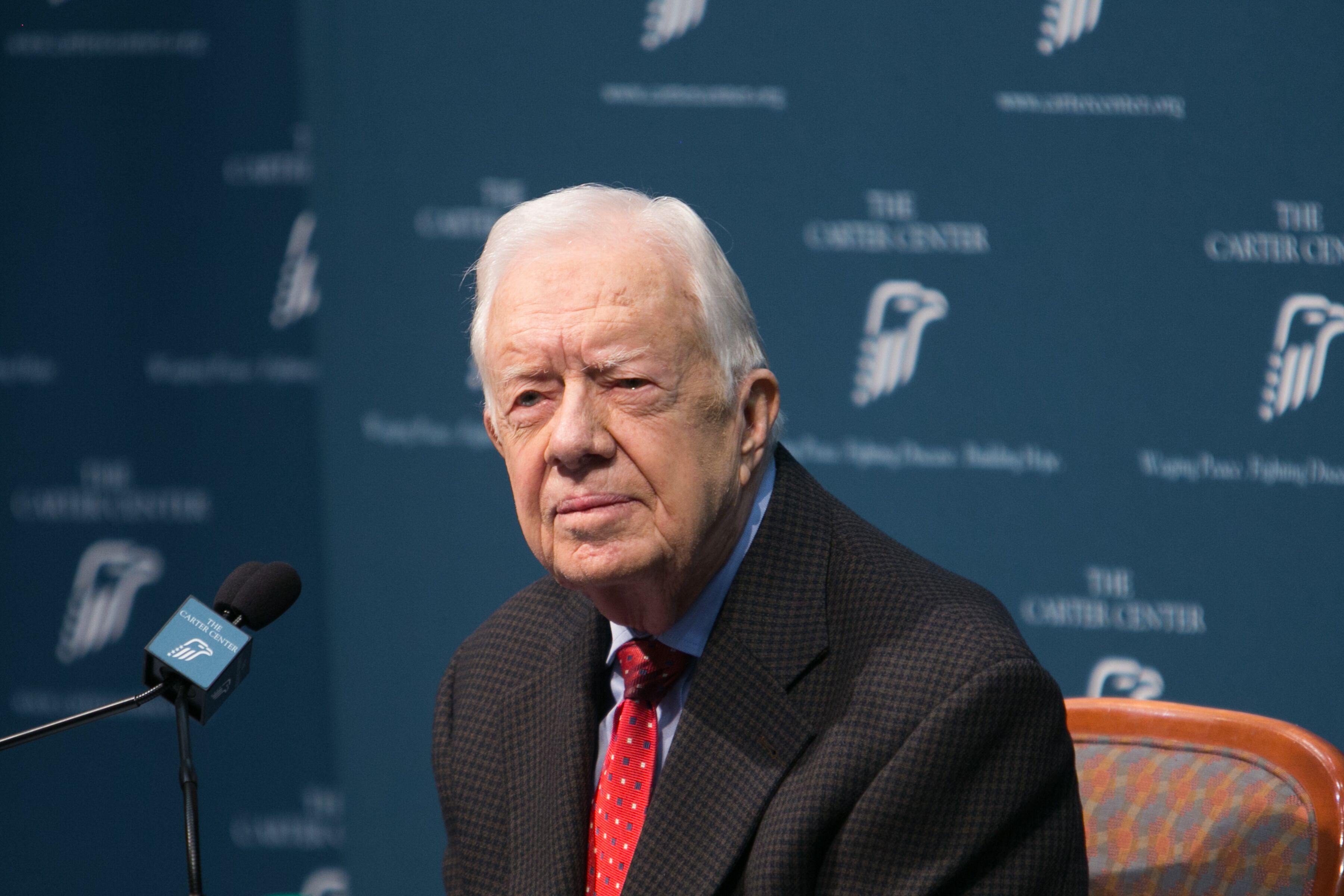 Jimmy Carter at a press conference at the Carter Center on August 20, 2015, in Atlanta, Georgia | Photo: Getty Images
While he didn't speak on any government issues, he did explain that the country needs a "government as good as the people." The president also expressed his disappointment in the fact that racism is still such a hot-button issue in the country.
President Carter recounted some of his past work on addressing racial injustice, adding that he has learned the importance of speaking up. In part, he said:
"People of power... must stand up and say 'no more' to a racially discriminatory police and justice system…"
Jimmy added that he had seen the deadly nature of being silent at such a time, and that can't be allowed anymore. As he put it, the country's state still appalls him even though he left the government a long time ago.
President Clinton encouraged people to engage and not escalate problems.
The statement is coming at a time when protests across the nation continue to rage. While the demonstrations began last week, they've continued and aren't looking like abating soon.
As political pressure looms, the situation is quite delicate. Despite the situation, Carter called for a de-escalation in his speech. He encouraged:
"We all must shine a spotlight on the immorality of racial discrimination. But violence, whether spontaneous or consciously incited, is not a solution."
President Carter is just the latest American head of state to speak on the issue. Per reports, several others have expressed their stance in the past few days.
In his statement, President Bush reportedly called for a nationwide reckoning. Similarly, President Clinton encouraged people to engage and not escalate problems.
President Obama, however, had a more active response. According to reports, he asked for people to show their strengths at the elections, while also demonstrating in the streets.
As he explained, the demonstrations won't be effective on their own without casting votes that will affect change.
Please fill in your e-mail so we can share with you our top stories!