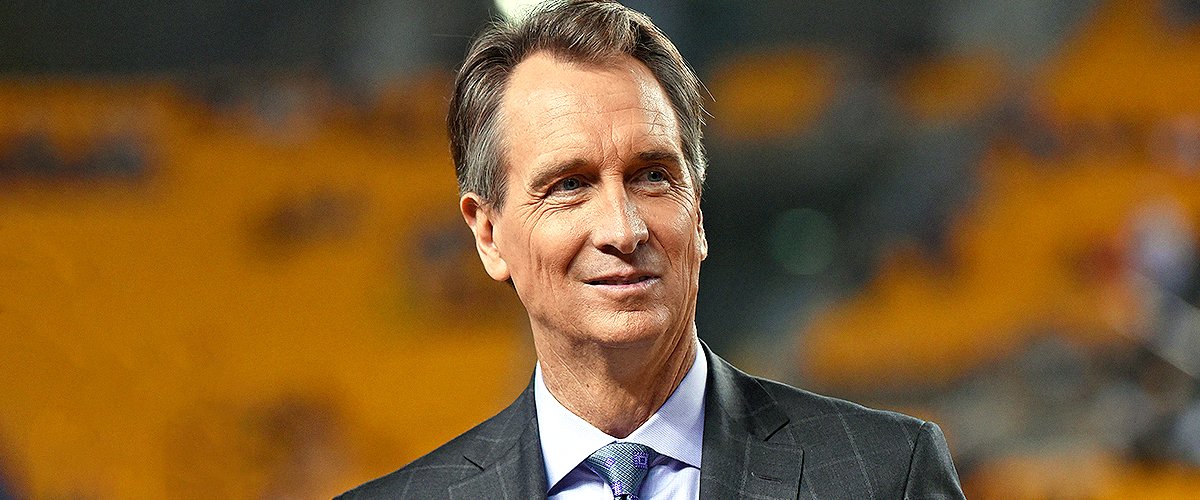 Getty Images
Cris Collinsworth Has Four Grown-Up Kids — Meet the Former NFL Player and Broadcaster's Family

Former NFL player Cris Collinsworth, who has been working as a sports broadcaster for NBC and the NFL Network, has four grown kids, a couple of whom followed into his footsteps.
Born in January 1959, Cris is a retired football player who gained fame for the first time playing for the University of Florida. His outstanding performances were enough to take him to the NFL, where he exploited all his potential with the Cincinnati Bengals.
His initial plan was to finish law school and become an attorney.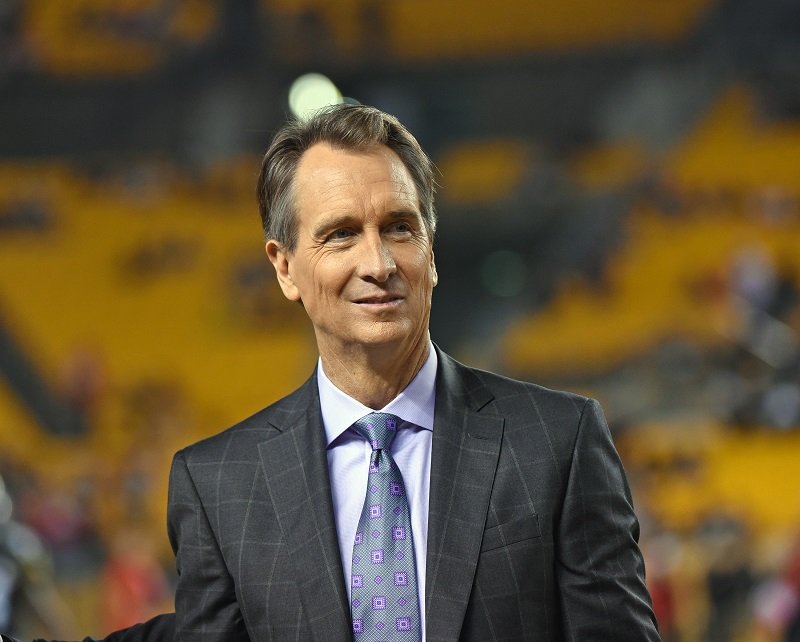 Cris Collinsworth at Heinz Field on October 2, 2016 in Pittsburgh, Pennsylvania | Photo: Getty Images
CRIS COLLINSWORTH'S FOOTBALL CAREER
Cris was a professional player between 1981 and 1988, and over that period, he was selected to play the Pro Bowl three times, was a member of the First-Team All-Pro once, and a member of the Second-Team All-Pro three times.
His final season in the NFL was very particular because his team made it to the Super Bowl XXIII, but unfortunately for them, they lost to the San Francisco 49ers. Just like LaDainian Tomlinson, Cris never won a Super Bowl.
Cris Collinsworth was eventually released before the 1989 season. His initial plan was to finish law school and become an attorney.
However, since he had just gotten married and his wife was expecting a baby, he considered that he needed to earn some money to pay for law school. Fortunately for the Bengals star, he received some job offers right away.
CRIS AS A SPORTSCASTER
One of them was a radio show in Cincinnati, and the other was as a feature producer for HBO's "Inside the NFL." Cris accepted HBO's offer even though he was not sure what a feature was.
What started as a side gig to make some extra dollars to pay for his education became his career, as he began to co-host "Inside the NFL" in 1990 and even became a game analyst for NBC.
Cris Collinsworth also fulfilled his goal of graduating from law school, obtaining his degree from the University of Cincinnati in 1991. In an interview with the Chicago Sun-Times, he explained:
"I've given my wife probably the same speech every year, that this is gonna be our last year, they're gonna find a quarterback or a coach or somebody" [sic].
CRIS COLLINSWORTH'S WIFE
The truth is that he has been one of the most popular broadcasters for over three decades, and he has not stopped having fun with it!
Speaking of Cris Collinsworth's wife, the lucky one is Holly Bankemper. The couple met while both attended the University of Cincinnati and tied the knot in 1989.
Holly got her law degree in 1988, the same year that Cris played his last season in the NFL. Unlike her husband, Holly chose to use her law degree and is an attorney in Fort Thomas, Kentucky.
The former NFL star once admitted that his wife loved to live in Fort Thomas because her parents and siblings lived nearby, something particularly helpful, taking into consideration that Cris travels a lot for work.
CRIS AND HOLLY'S CHILDREN
Holly and Cris Collinsworth's family is larger than usual. The couple has four children together: sons Austin and Jac, and daughters Katie and Ashley. All four of them are quite successful professionals!
Austin Collinsworth, for instance, played as a safety at Notre Dame for five seasons. Sadly, his short career was negatively impacted by a few injuries.
Fortunately, he earned a Masters in Finance in 2014, and after serving as the Vice President of Digital Distribution for the app Pro Football Focus, he joined the company Xsolla. Nowadays, he is a Partnership and Investment Director.
Jac Collinsworth is working in broadcasting, just like his sister Katie. In Jac's case, he was a features reporter for ESPN's "Sunday NFL Countdown" and is now with his father at NBC Sports.
As per Katie Collinsworth, she earned a bachelor's degree in PR in 2012 and has been working as a manager of Business Marketing for Golf Channel's "GolfNow."
Ashley Collinsworth, Cris and Holly's youngest daughter, earned a bachelor's degree in psychology from Harvard in 2015 and has been working as a sales coordinator at 21c Museum Hotels.
During her high school and Harvard years, Ashley was a very successful track and field athlete. She was an academic All-State track athlete four times, and was even selected for the Cincinnati Enquirer First Team All-State for her junior and senior high school seasons.
Nowadays, Cris Collinsworth has won over a dozen Sports Emmy Awards, proving that his sportscaster career is as successful as his NFL one.
Please fill in your e-mail so we can share with you our top stories!