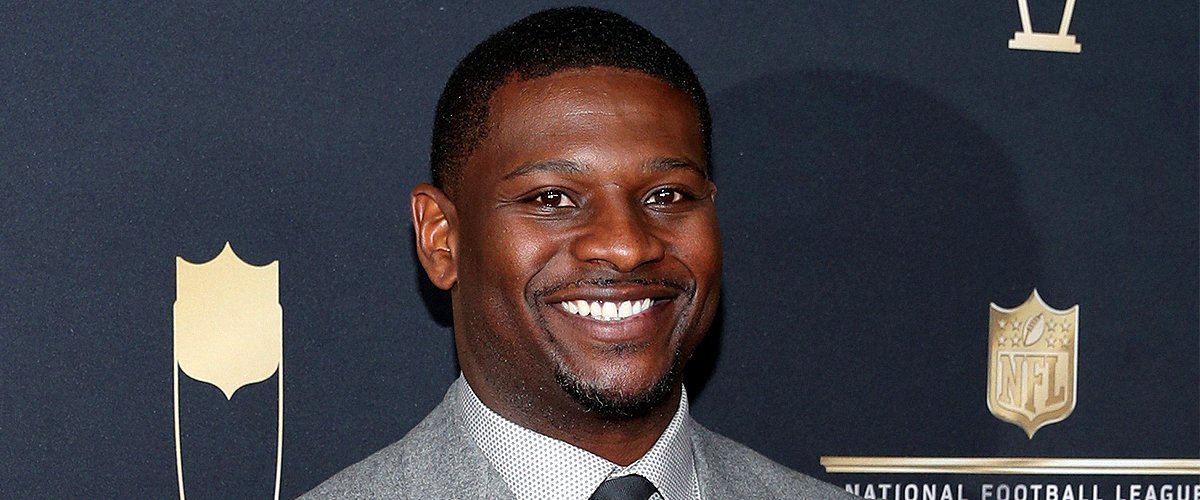 Getty Images
LaDainian Tomlinson's Marriage to LaTorsha Oakley Who He Opened up about Drafting in College

Former NFL player LaDainian Tomlinson, who stayed in the league for 11 seasons and is considered one of the best running backs of all time, once revealed how he scouted and drafted his now-wife.
LaDainian, who retired in 2012, is the fifth-leading rusher in NFL history. If that wasn't enough, he is the only professional football player to score more than 30 touchdowns in a single season (28 rushing and 3 receiving).
After LaDainian "scouted" her for a while, it was time for him to "draft" her.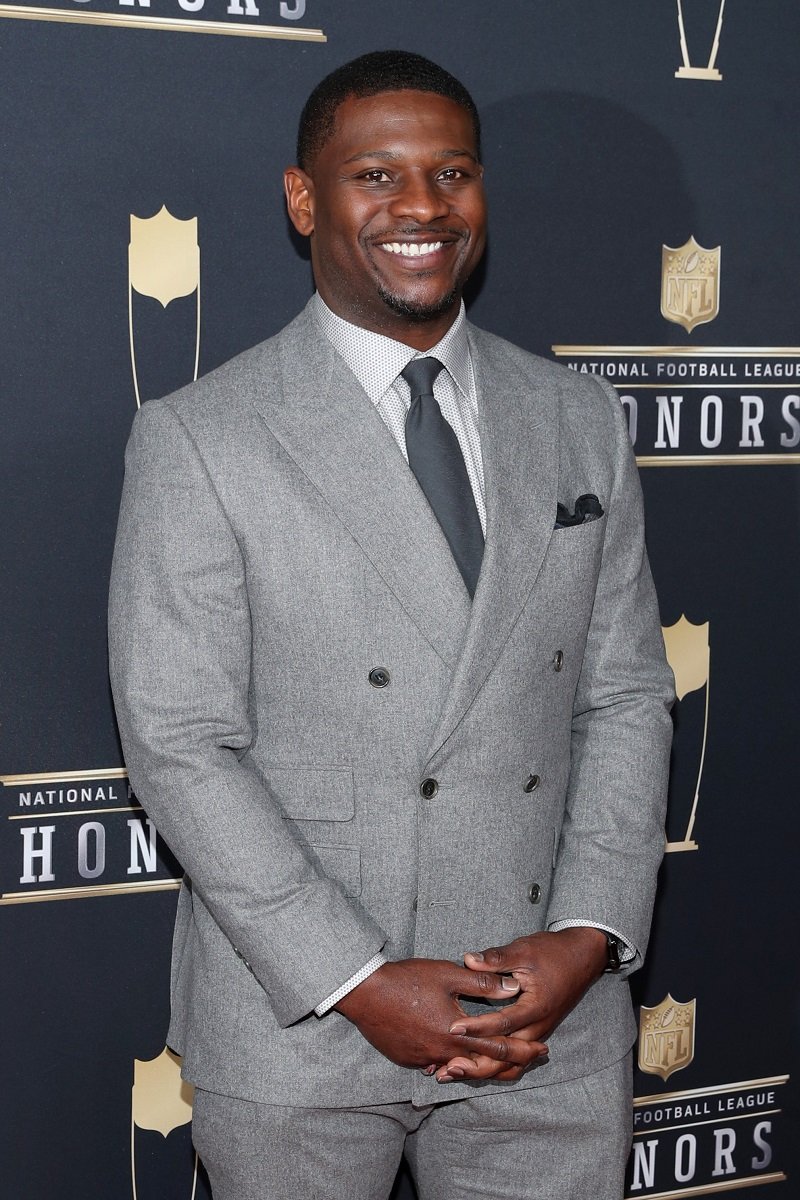 LaDainian Tomlinson on February 3, 2018 in Minneapolis, Minnesota | Photo: Getty Images
LADAINIAN TOMLINSON'S NFL CAREER
As per his accolades, he was a two-time rushing leader, a three-time first-team All-Pro, five-time Pro Bowler, and the league's MVP back in 2006, the season of his 31 touchdowns.
Although LaDainian was indeed a star, he could not take his team, the San Diego Chargers, to a Super Bowl. In fact, the last time that the Chargers went to decider game was in 1994.
Despite the fact that he could not win a Super Bowl title, he is a member of the NFL's 2000s All-Decade Team and was inducted into the Pro Football Hall of Fame in 2017.
Talking to Bleacher Report, the former NFL star confessed that he considered the San Diego Chargers had the best team "two or three" of the seasons he played with them.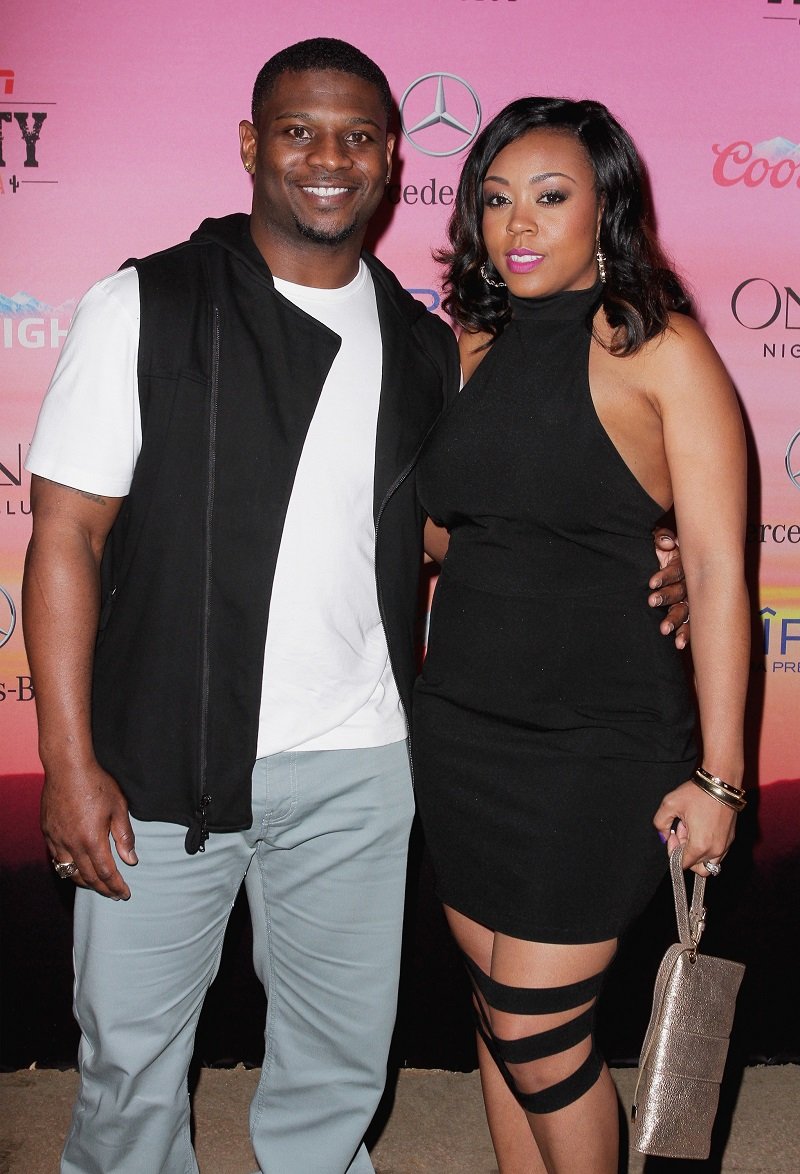 LaDainian Tomlinson and LaTorsha Oakley on January 30, 2015 in Scottsdale, Arizona | Photo: Getty Images
HE NEVER PLAYED A SUPER BOWL
LaDainian added that they couldn't participate in a Super Bowl due to injuries, mistakes, and bad management decisions that took place in crucial moments. He said:
"And so, I would just say we had great teams; obviously, I was the catalyst on those teams and the captain. But it was close but no cigar."
Even if he didn't play a Super Bowl, LaDainian Tomlinson's stats make clear that he was nothing short of a star, and that he is to the Chargers what Tom Brady is to the Patriots and what Peyton Manning is to the Colts.
His love life has been quite successful, as well. The former NFL player has been married to the same woman, LaTorsha Oakley, since 2003.
LADAINIAN AND LATORSHA'S RELATIONSHIP
During an interview with "In Depth with Graham Bensinger," LaDainian shared some details on his relationship with LaTorsha, claiming that he "was scouting her."
The then-star of the Texas Christian University asked some young football players to see what classes LaTorsha had, what time she had lunch and some other things about her.
After LaDainian "scouted" her for a while, it was time for him to "draft" her. They went to IHOP for their first date, and he talked a lot about his mother and how well his relationship with her was as a strategy. He revealed:
"'If he treats his mom right, then I know he would treat me right,' that's what my wife used to always say. [Talk about my mom] was part of the game plan."
THE COUPLE'S CHILDREN
His tactic worked as they tied the knot in March 2003 and have been together ever since. Unfortunately, LaDainian Tomlinson's wife suffered a miscarriage when she was six months pregnant, and the Chargers legend shared some details about that in the interview, as well.
He pointed out that, after losing the baby, they stopped trying to have more for years. However, LaTorsha surprised him by leaving a gift in his locker before he played against the Philadelphia Eagles in the 2009 season.
It was a pregnancy test with a note that read, "pregnant." On July 8, 2010, the couple's son, Daylen, was born. Only one year later, they had a daughter, Dayah.
Unfortunately, the life of the NFL star has not been a walk in the park. Back in 2007, Oliver Tomlinson, LaDainian's father, was killed in a truck accident. He was 71 years old.
In March this year, LaDainian Tomlinson and LaTorsha Lynn celebrated 17 years of marriage. Nowadays, she is focused on her career as an R&B singer and songwriter. She has released a few songs already, including "Keep Me" and "Supa Baddd."
Please fill in your e-mail so we can share with you our top stories!