'Good Witch' Star Sarah Power Is Happily Married and Has a Child – Meet Her Beautiful Family
Lovers of the hit series "Good Witch" are familiar with Sarah Power's on-screen character. The 34-year-old's reality is also a story to fall in love with, as she has a beautiful family of three.
The Canadian native shares a child with Peter Mooney, a talented actor, and a screenwriter. The couple has been married since 2017, and they welcomed their baby a few years later.
On Instagram, Sarah charms her followers with delightful family posts showing that she wouldn't have her life any other way.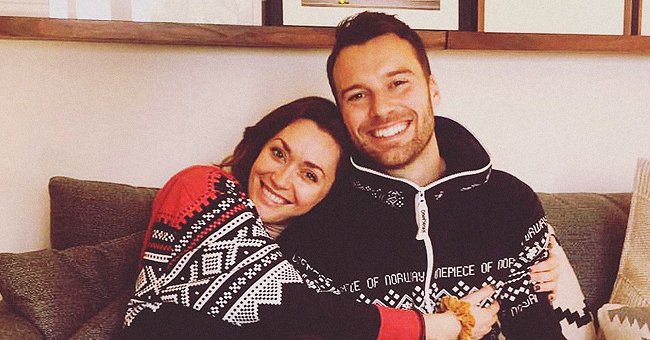 When they tied the knot, the actress shared an up-close lovestruck photo where she and Peter were seen sharing a kiss.
A year later, the pair still seem as happy as they began, and the mother of one shared a series of images with the caption:
"Happy Anniversary to my Husband, who's not on Instagram."
Though they've only been married for three years; their relationship dates as far as six years ago when Sarah agreed to her heartthrob's first date.
Having a child isn't getting in the way of their happiness, and the first time parents have a schedule that includes spending time with their own.
Her man is equally talented, and apart from starring in movies and series, he is a producer.
Last Christmas, the family of three featured in a post on the "Good Witch" star's IG. Since the actor isn't active on IG, most of the family's updates are seen on Sarah's page.
Sarah's excitement in being a mother and a wife cannot be overemphasized. She seems to have had the "Best Christmas" last year, which reflected in the caption of the post.
Bailee Madison, who stars as Grace Russell, exited the series in its fifth season. However, Sarah maintained her role and has continued to bless fans with her excellent acting. The actress is set to appear in the sixth season.
Her man is equally talented, and apart from starring in movies and series, he is a producer. Peter co-produced the film, "We Were Wolves," which debuted at the Toronto International Film Festival in 2014.
During an interview with Katie Chats on the red carpets, the producer announced that he was "excited" about the film he co-produced.
Peter, who's also a Canadian native has worked on several live productions such as "The Tempest," "Pride and Prejudice," "Jitters," and "Our Town," in Canada.