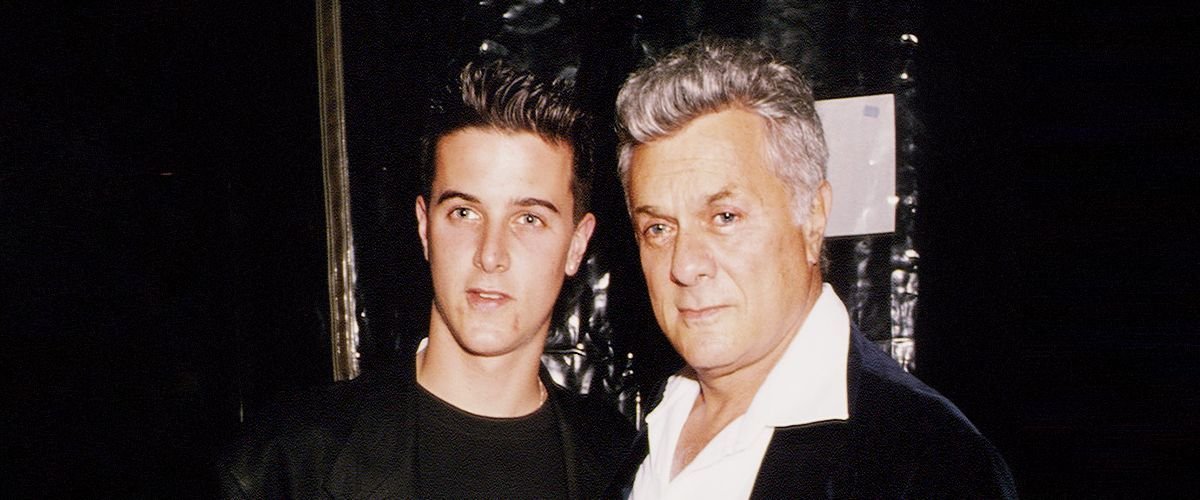 Getty Images
Nicholas Curtis, Son of Tony Curtis Died at the Age of 23 — Inside Who He Was

Movie star Tony Curtis and his second wife Leslie Allen lost one of their children tragically.
50s heartthrob Tony Curtis was the father of six children, the result of his 6 marriages, among them movie star Jamie Lee Curtis.
In 1994, Curtis lost one of his children, son Nicholas Curtis, who passed away at the age of 23.
When Curtis died in 2010, they discovered that the actor had cut all five of his surviving children out of his will.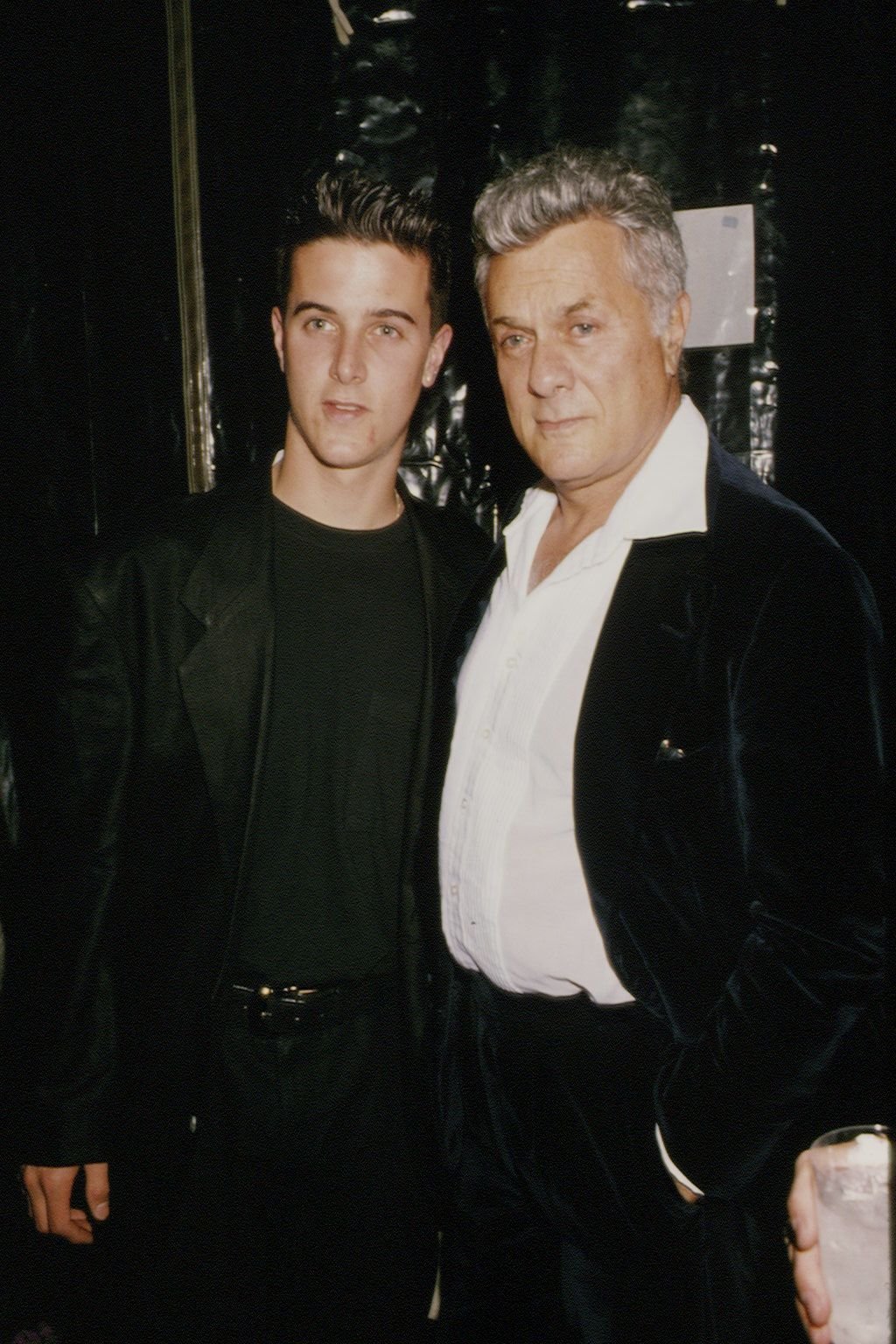 Tony Curtis with son Nicholas at Hugh Hefner'e engagement to Kimberley Conrad in 1989 | Source: Getty Images
A FAMILY BEREFT
Nicholas was Curtis' oldest child with his second wife, Lesley Allen Curtis, with whom he also shared son Benjamin, who was 20 at the time of his brother's death.
Nicholas was staying at a friend's house in Cape Cod when he passed away after allegedly suffering a seizure.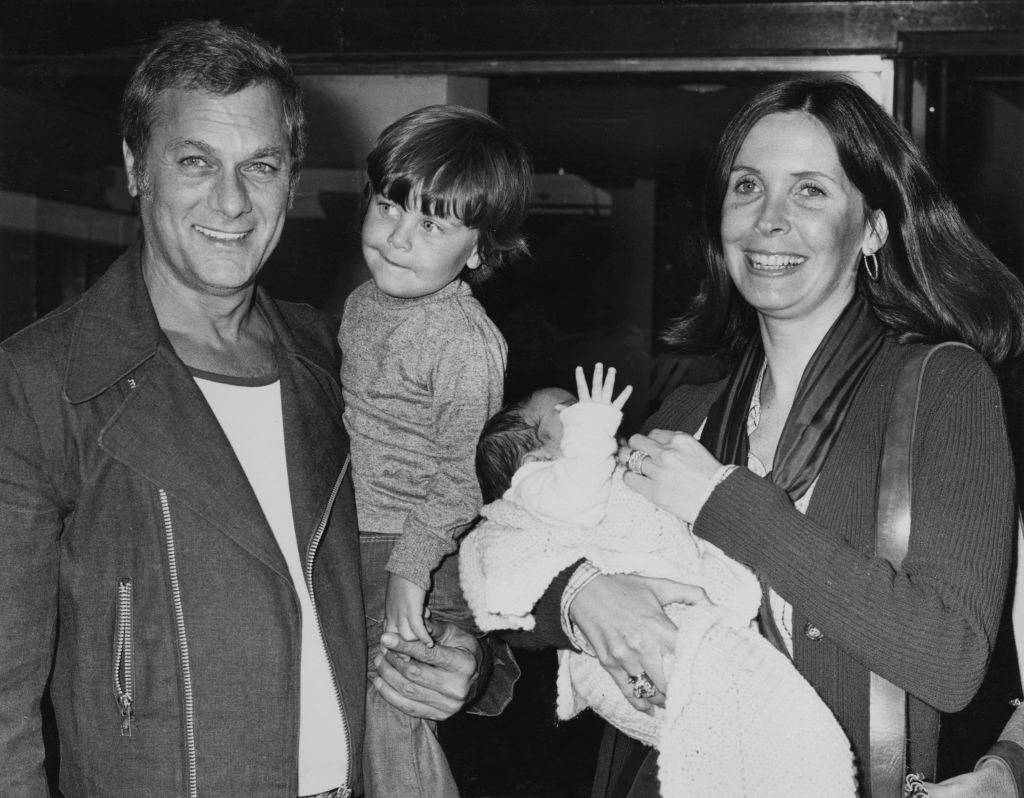 Tony Curtis with his wife Leslie and their sons Nicholas and Benjamin in London in 1973 | Source: Getty Images
A month prior to his death, the family revealed, Nicholas had suffered his first seizure and was undergoing tests to determine the cause of the condition. Jennifer Walsh, Curtis' representative stated:
″We don't know anything more than that. And I don't know if we ever will.″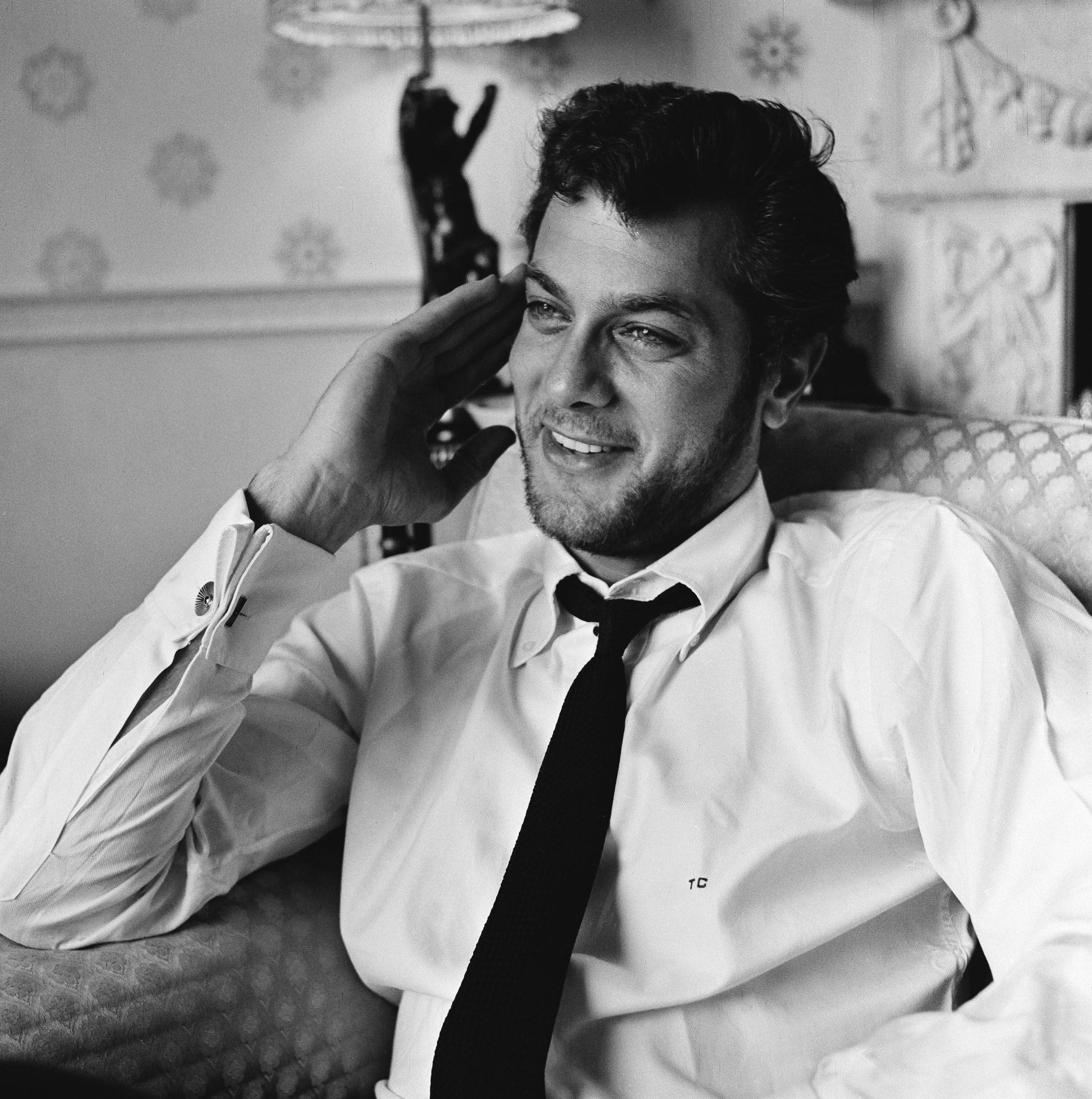 Tony Curtis at the Dorchester Hotel, in London, in 1957 | Source: Getty Images
ANOTHER DRUG TRAGEDY
However, in March of 1995, two men were arrested in Massachusetts after being indicted on charges of manslaughter pertaining to the death of Nicholas Curtis, to whom they had allegedly distributed heroin.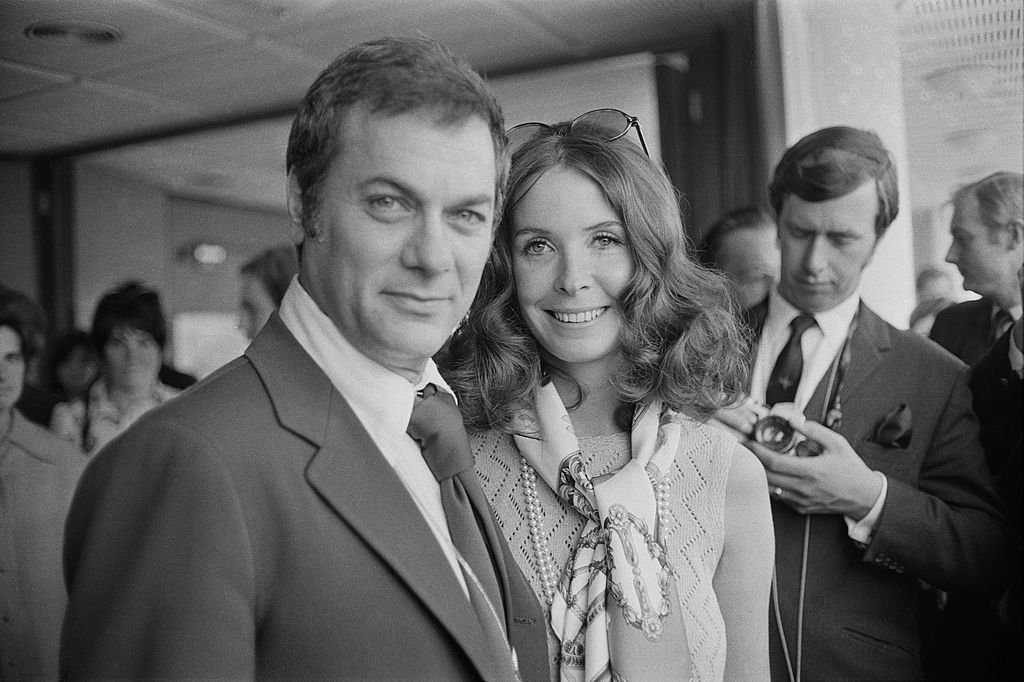 Tony Curtis and Leslie Allen in England in 1969 | Source: Getty Images
Massachusetts State Police Lieutenant James Cummings revealed that an empty packet of heroin labeled "ready to die" had been found at the scene of Nicholas' demise and traced to the accused, Joshua Laven and John Denaro, and that another man was being sought in connection with the charges.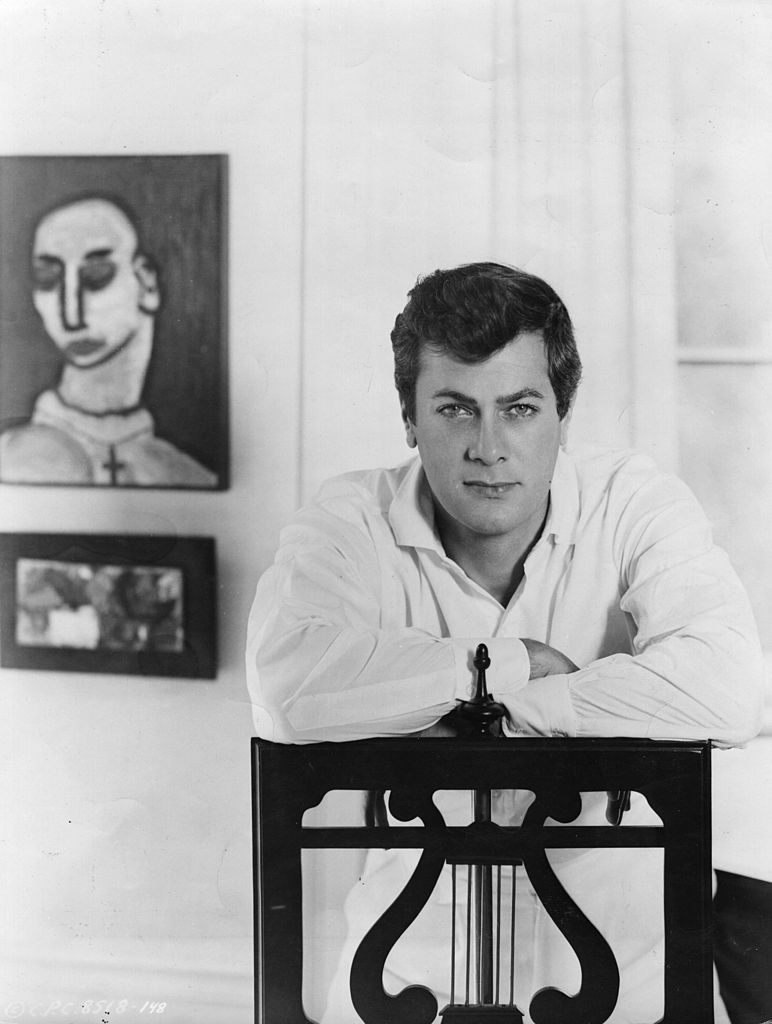 Studio portrait of Tony Curtis, taken in the mid 1950s | Source: Getty Images
GUILTY OF MANSLAUGHTER
The three men, Wayne Peters, 26, Denaro, 26, and Laven, 23, pleaded guilty to manslaughter pertaining to the death of Nicholas Curtis and to the drug trafficking charges. However, their sentences were little more than a slap on the wrist.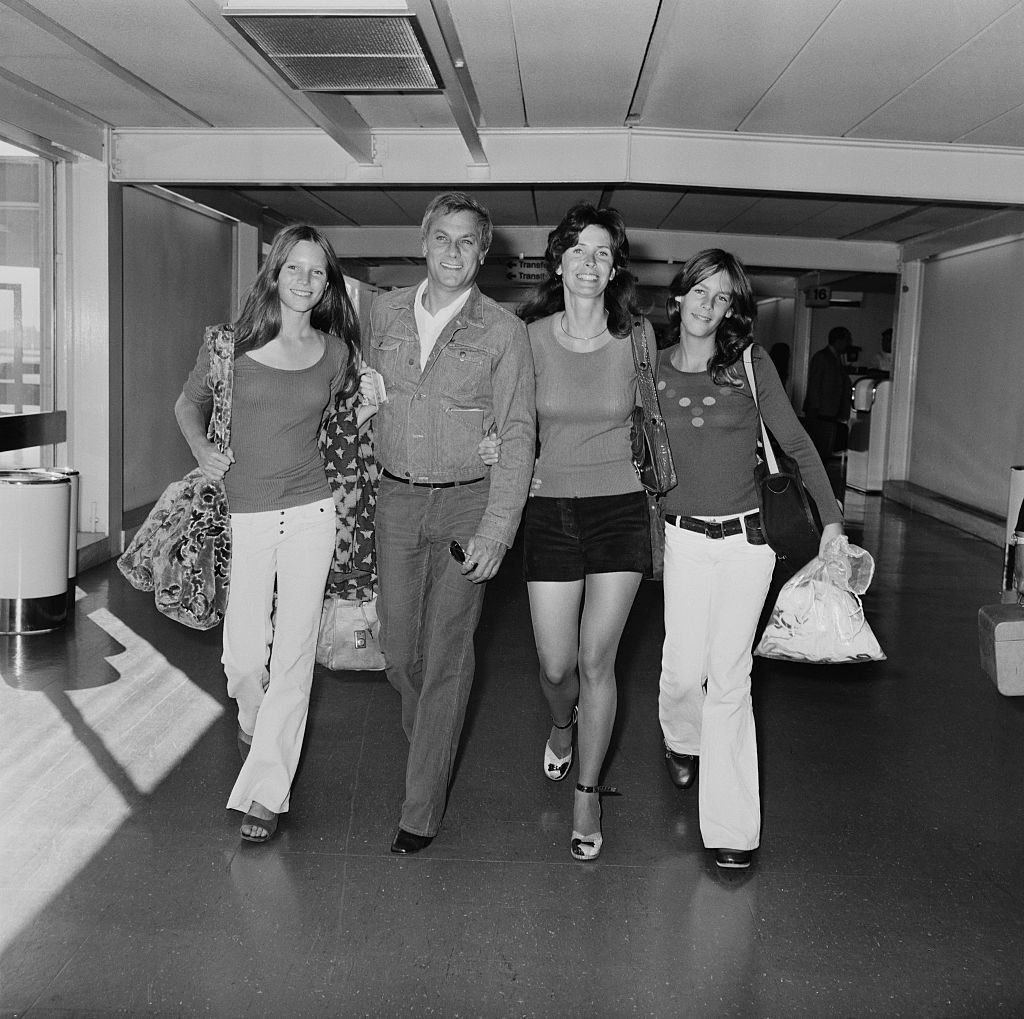 Tony Curtis with Leslie Allen and his daughters by Janet Leigh, Kelly and Jamie Lee at London Airport in 1971 | Source: Getty Images
Even though they had admitted to being responsible for Nicholas' death, Judge Gerald O'Neill sentenced Peters to two years in prison and four years of probation. Denaro and Laven (who was Nicholas' best friend), were each sentenced to three months in jail and five years probation.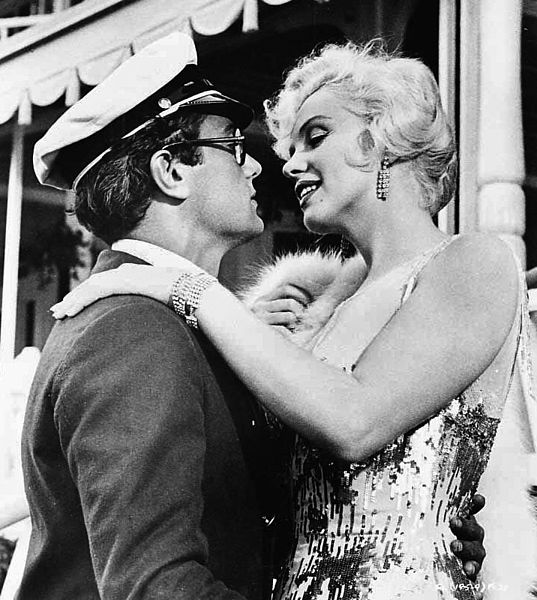 Marilyn Monroe and Tony Curtis in a promotional image for the 1959 film "Some Like it Hot" | Source: Wikimedia Commons/ Public Domain
A LOST BOY
Nicholas was a talented musician and a gifted poet. He was a student at the School of the Museum of Fine Arts in Boston, where he studied painting. Nicholas was following in his father's footsteps and had already featured in small parts in several movies.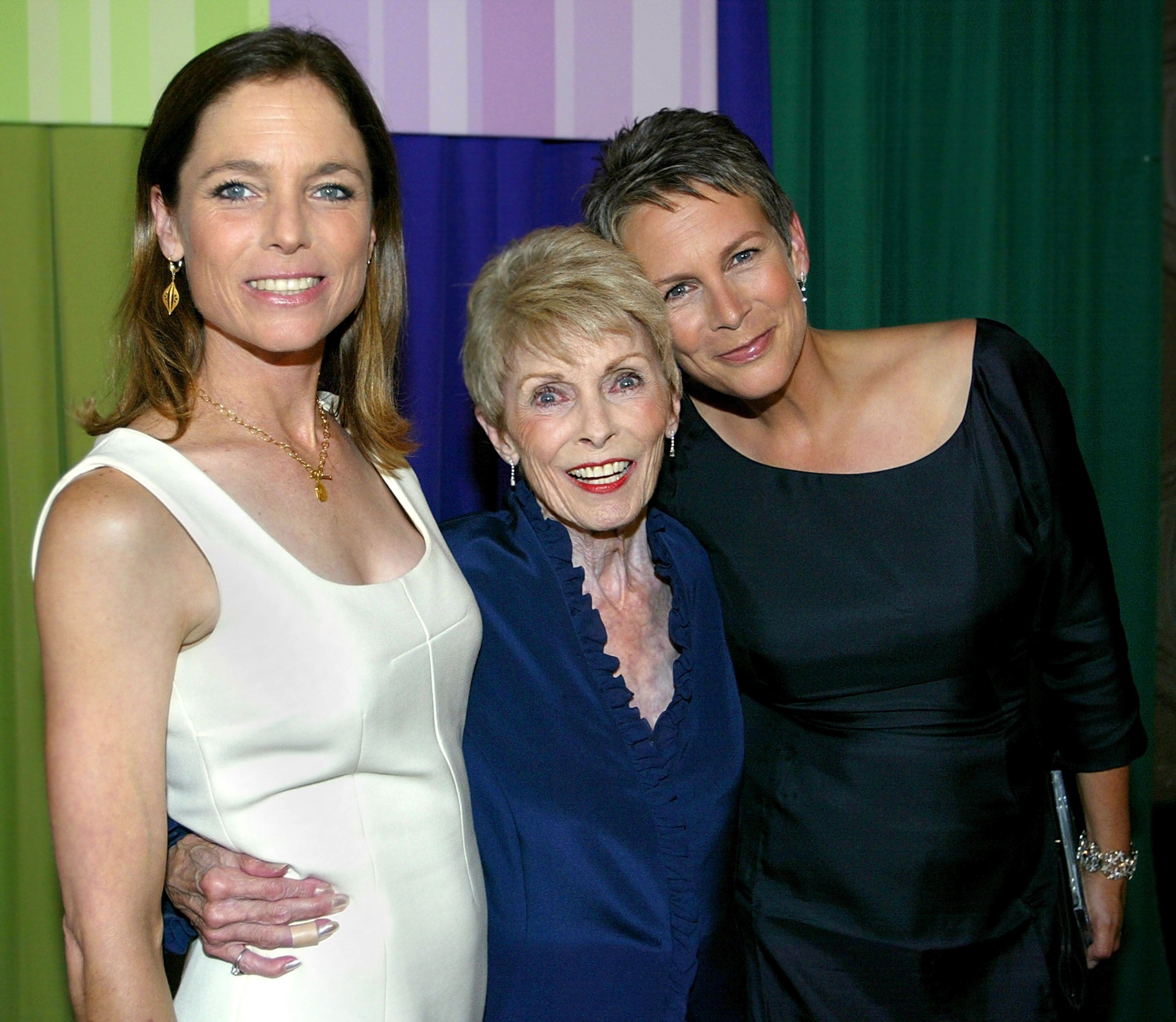 Jamie Lee Curtis with mother Janet Leigh and sister Kelly at the premiere of the film "Freaky Friday" in 2003 | Source: Getty Images
DADDY DEAREST
Curtis had been the poster boy of Hollywood party culture for decades. He was admittedly addicted to drugs and alcohol, and to women. In the midst of it all, he had little time for his children, including Nicholas.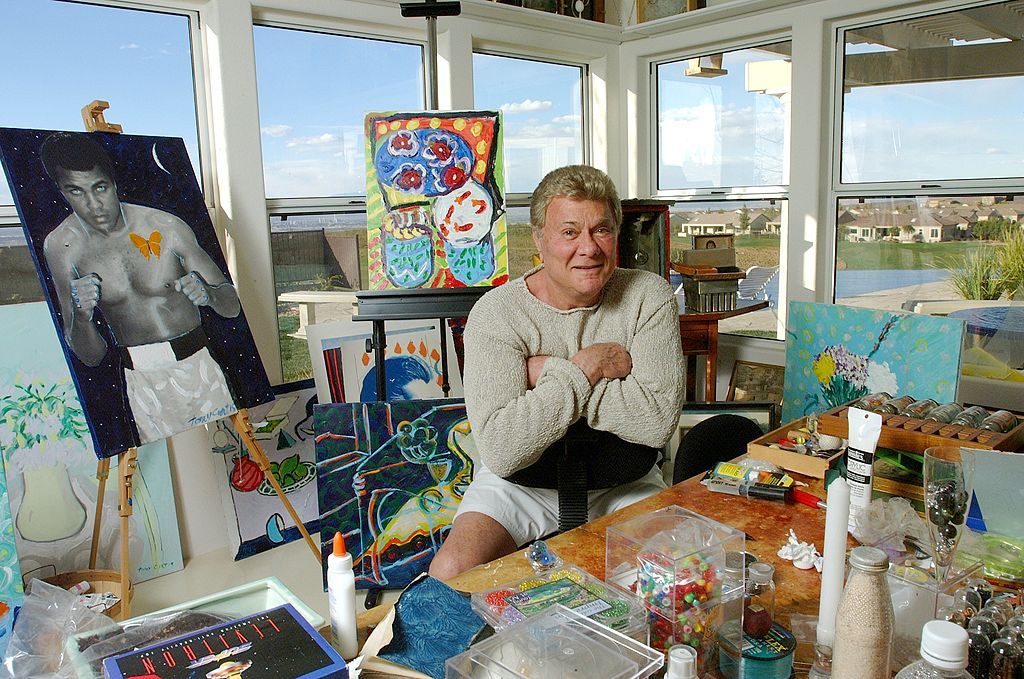 Tony Curtis in his art studio at his Las Vegas in 2002 | Source: Getty Images
Curtis' most famous daughter is actress Jamie Lee Curtis, whom he shared with actress Janet Leigh, famous for her role in Alfred Hitchcock's "Psycho." Jamie Lee Curtis stated that Curtis hadn't been a father to her.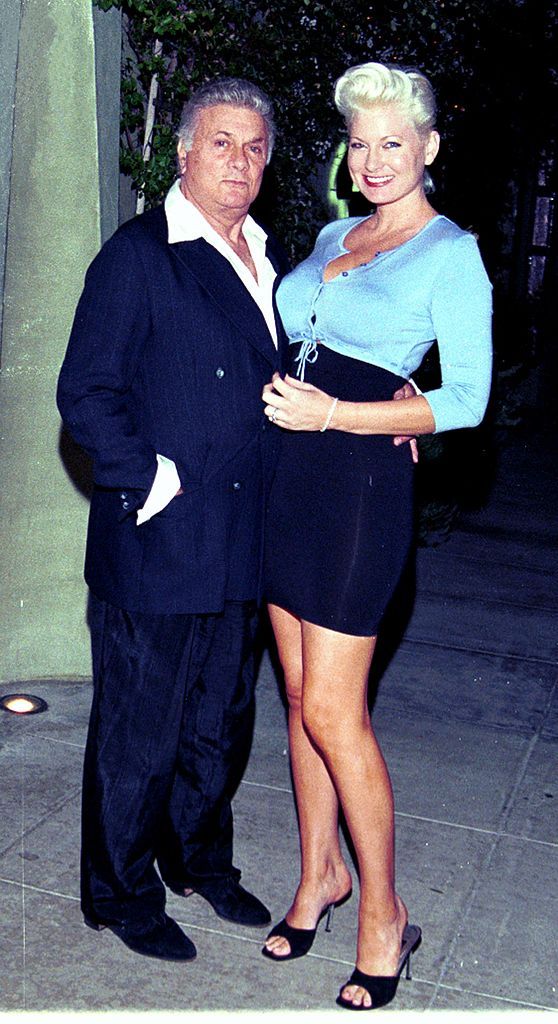 Tony Curtis with his wife, Jill Vandenberg outside Spago restaurant in Los Angeles | Source: Getty Images
His other children expressed similar views, and when Curtis died in 2010, they discovered that the actor had cut all five of his surviving children out of his will. He wrote:
"I acknowledge the existence of my children (...) and have intentionally and with full knowledge chosen not to provide for them in this last will and testament."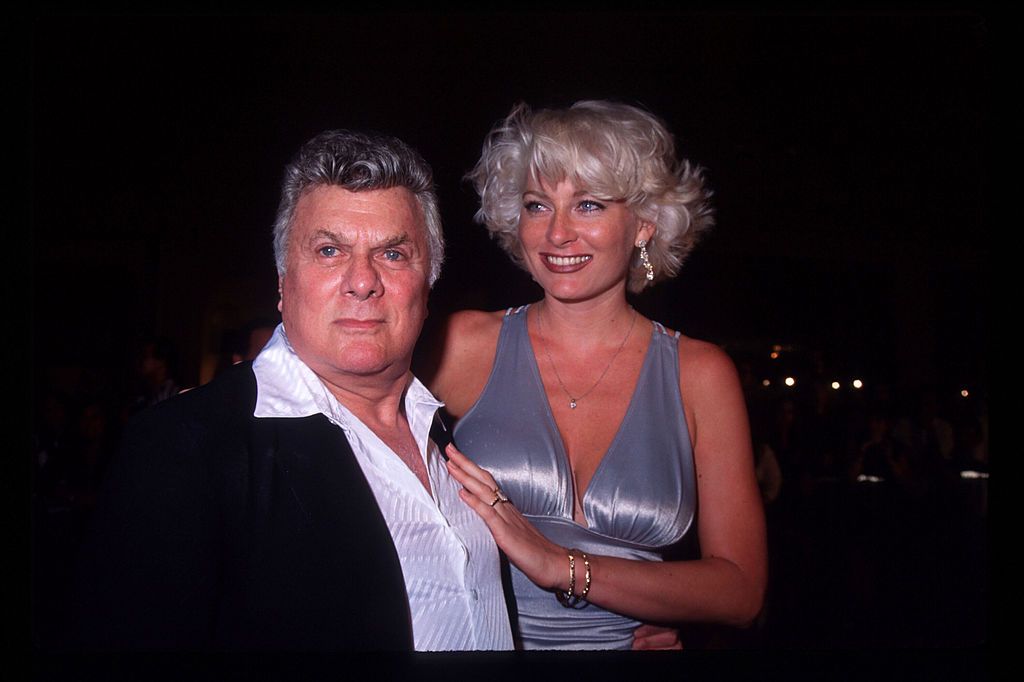 Tony Curtis and wife Jill Vandenberg at the opening of Planet Hollywood in 1995 | Source: Getty Images
His estate, worth a calculated $60 million was left to his last -- and sixth wife -- former lingerie model Jill Vandenberg, whom he married in 1998.
They met when Curtis was 73, and Vandenberg was 30. The former model stood by him through the next 12 years until his death and was generously rewarded for it.
Curtis, who had stated that he would never recover from the loss of his son Nicholas, nevertheless heartlessly discarded his living children with no apparent remorse.
He frankly admitted that for the first time in his life he had married a woman for love and not for lust and that he didn't want or need anyone else in his life -- including his daughters Jamie Lee, Kelly, Allegra, Alexandra, and his only surviving son, Nicholas' younger brother, Benjamin.
Please fill in your e-mail so we can share with you our top stories!