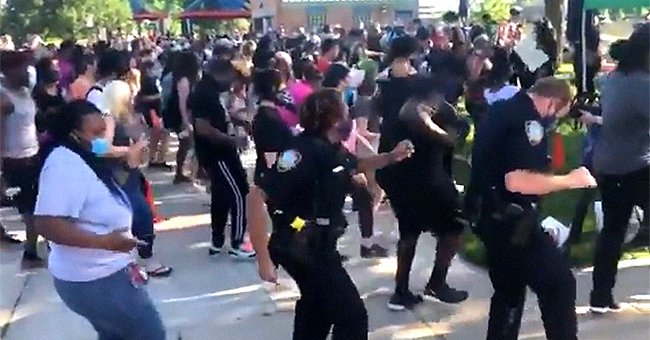 Twitter/BillSchammert
Protesters and Police Officers Dance Together in Support of 'Hold Cops Accountable' Initiative

Police officers and protesters were recently captured dancing together to celebrate the "Hold Cops Accountable" initiative. The video showed solidarity between cops and the people amid ongoing protests.
With millions of Americans taking to the streets in protest of George Floyd's death, a new initiative, "Hold Cops Accountable," has been put in place in Lincoln.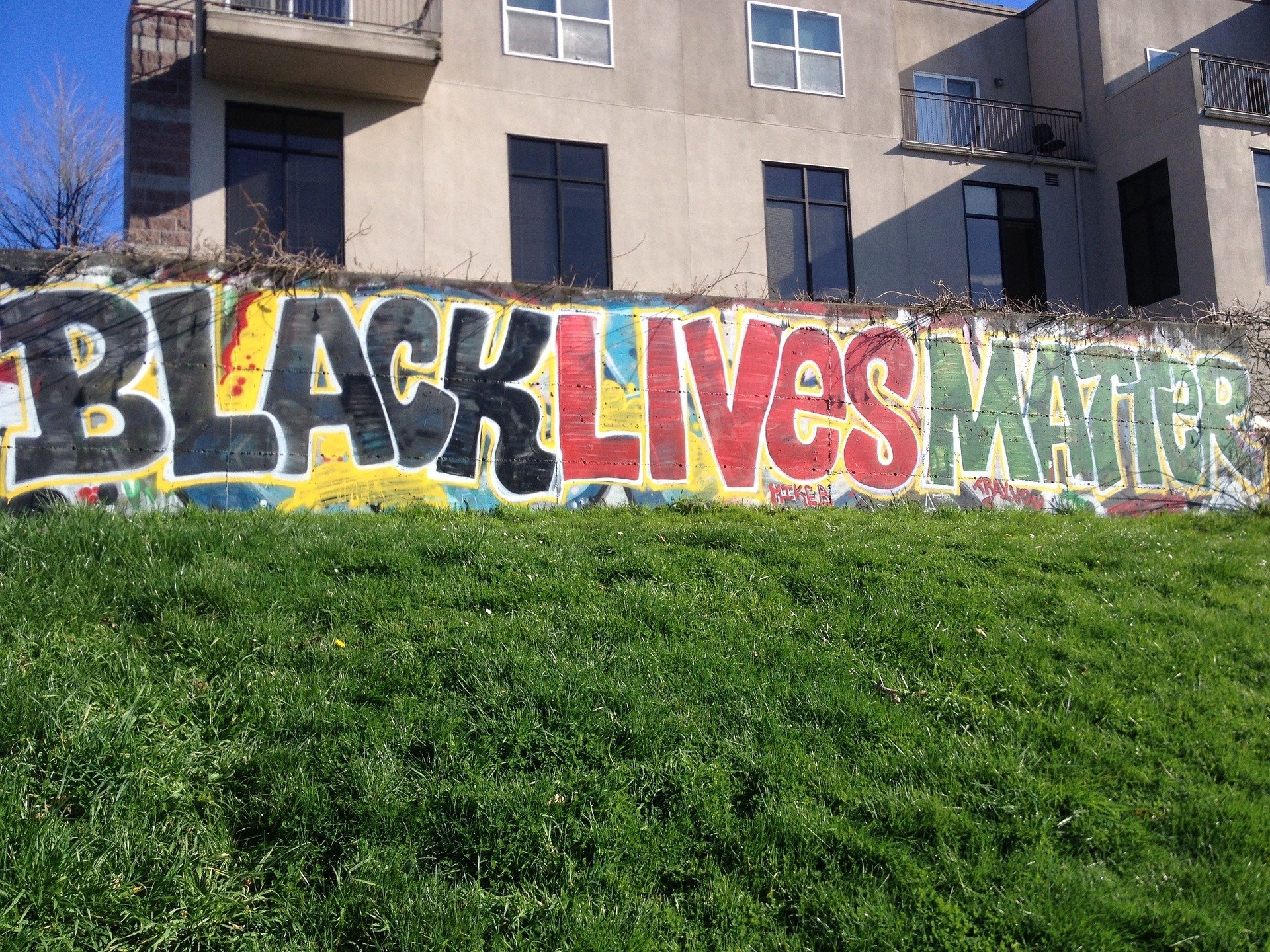 Grafitti on the boundary wall of a building. | Photo: Pixabay.
In a recently shared video by journalist Bill Schammert, a group of officers in Lincoln, Nebraska, were captured dancing to the "Cupid Shuffle" alongside local residents to celebrate the new social development. While captioning the clip, Bill wrote:
"…@Lincoln_Police officers announce the 'Hold Cops Accountable' initiative with local black community leaders."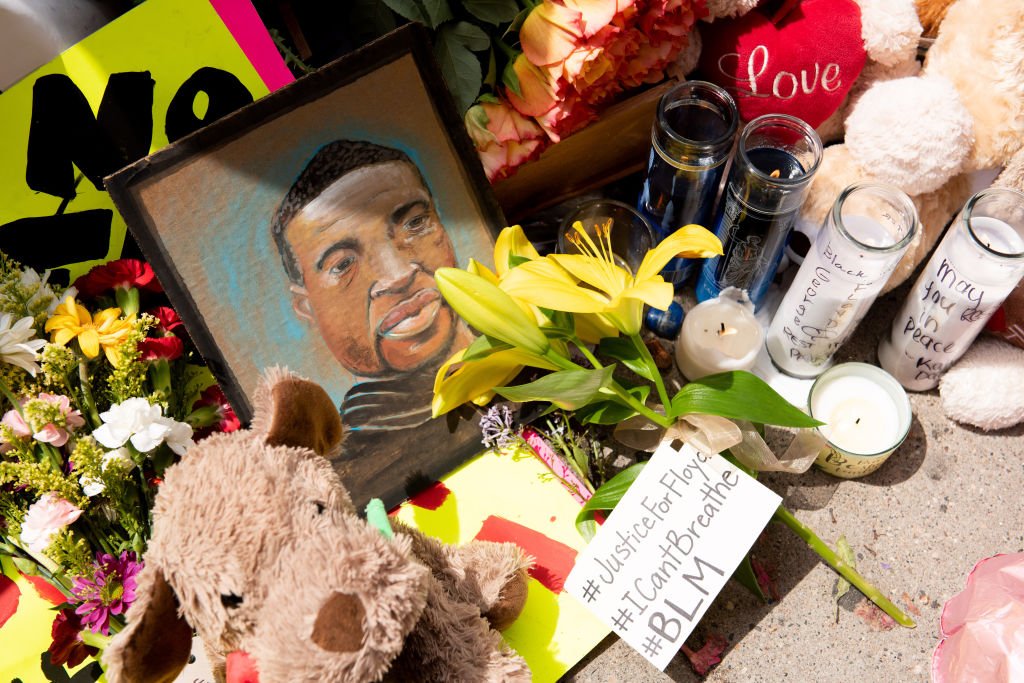 The memorial for George Floyd as seen on May 27, 2020 during the second day of protests over his death in Minneapolis. | Photo: Getty Images
Shortly after sharing the tweet, fans took to the comment section where they left their thoughts about the spirited video.
One user wrote:
"… we as Lincolnites are trying to make things better, one positive, peaceful change at a time..."
A second excitedly added, "Wow, where is this town? I want to visit the place!" while another suggested that the community dance be made a monthly event after the pandemic.
The ongoing protests started as a direct response to a video.
The "Hold Cops Accountable" initiative came just days after officers from the Lincoln Police Department and Lancaster County Sheriff's Office took a knee alongside some black community leaders at the Malone Center.
The mass kneeling was done in honor of African-Americans who had suffered police brutality in the past and, more specifically, George Floyd, who recently lost his life.
Speaking about the Lincoln police's active involvement in the protests, Ishma Yusaf Valenti, a community organizer said: "It's important that the police took the first step, and they're doing that."
Apart from officers of the Lincoln Police department, some other state police officers have offered their support and solidarity to the ongoing protests.
On Saturday, Houston's Chief of Police, Art Acevedo, pledged his support to protesters after telling them that he was willing to march with them till his feet bled.
Acevedo also explained that he wished many other non-blacks would join him in walking with the protesters. Speaking further, Art said, "So they can hear... the deep pain that especially African American communities are feeling."
The ongoing protests started as a direct response to a video that captured the death of an African-American man, George Floyd, while in police custody.
In the video, officer Derek Chauvin was seen with his knee firmly on Floyd's neck until the 46-year-old Minneapolis resident became still. He was later confirmed dead at a nearby hospital.
Please fill in your e-mail so we can share with you our top stories!