Megan Thee Stallion Loves Posing in Chic Jumpsuits and Has a Colorful Collection of It
Rapper Megan Thee Stallion loves to show off her generous curves in her large collection of jumpsuits on her social media.
In a March 6 Instagram post, Billboard-topping rapper Megan Thee Stallion stormed Instagram with a racy photo of herself in an animal print jumpsuit that hugged her every curve, flaunting her figure. 
She wrapped a scarf of the same animal print around her hair and neck, leaving a dark shiny, sleek bang out to sight. The jumpsuit's long sleeves showed off her toned arms as she flirtatiously touched a finger to her lips while giving an inviting glance to the camera.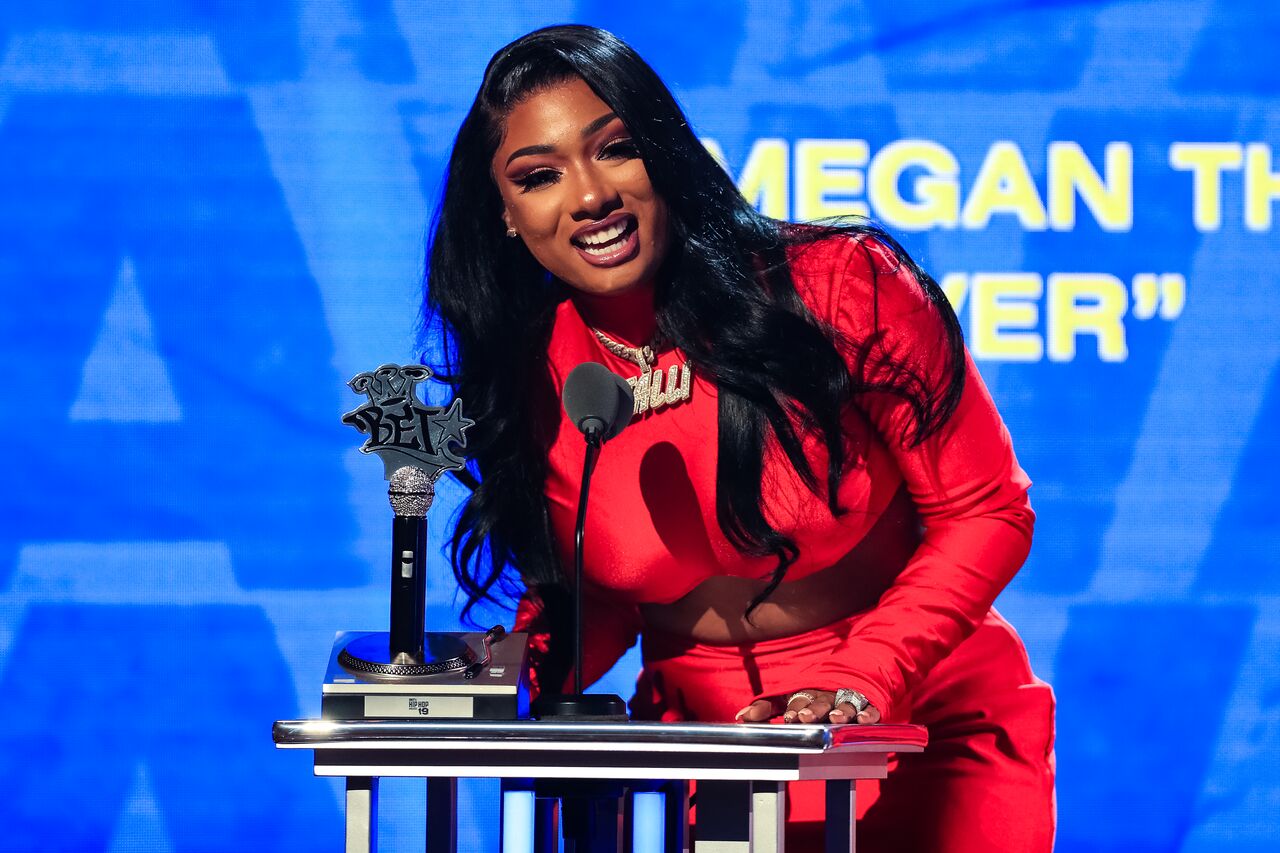 Much earlier in the year, she stunned her followers with a gorgeous bright colored bold-printed jumpsuit with a plunging neckline and a luscious black Bob that framed her beautiful face. 
All Megan's posts attract millions of likes, and her fans and followers often race to the comment sections to gush about her alluring beauty.
Megan is no stranger to snatching people's attention.
Megan has been known to share these jumpsuit posts, but she also has an impressive bathing suit collection as a result of her affiliation with Fashion Nova.
The California-based fashion retail company is known for soliciting influencers and celebrities' help to model and market their products.
The company has also worked closely with some other female rappers, including Grammy award-winning rapper Cardi B, and cosmetics mogul Kylie Jenner. 
The nude-colored $39.99 two-piece named the "Brazilian Beach" looked stunning on the 25-year-old barely containing her flawless physique.
With almost thirty million followers, the rapper has created more than enough audience for promoting the fast-fashion company's products. 
Other than her stunning physique and photos, Megan's music career is booming at an incredible speed. On May 26, her remix single "Savage" with music icon, Beyonce, climbed its way to her first-ever #1 on a Billboard chart. 
The song which had amassed millions of streams worldwide made for a great start for the Houston rapper's career. Beyonce, who had hit #1 on Billboard six times before that, decided to congratulate her music partner by sending her a sweet gift with a thoughtful card.
It's evident that the young artist is no stranger to snatching the attention of those who follow her on Instagram, but the rapper is doing very well for herself both in her music career and is living her best life.