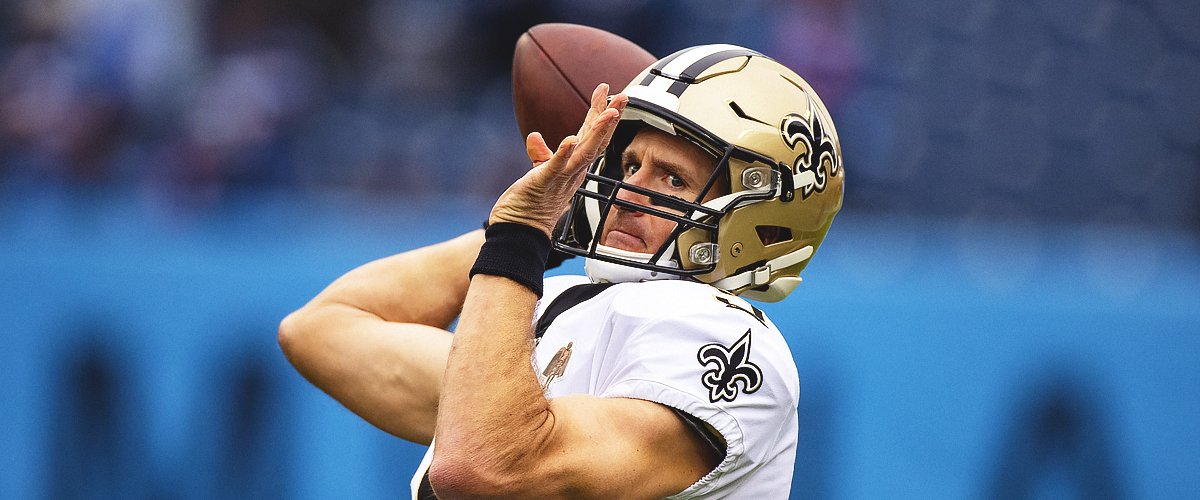 Getty Images
Inside Drew Brees' Marriage of 17 Years and Recent Social Media Scandal

Quarterback Drew Brees, who has been playing for the New Orleans Saints for over a decade, has been married to his college sweetheart since 2003.
Born in January 1979, Brees has been a football player for most of his life. His career began at Westlake High School in Austin, Texas. Even at that age, it was evident that he was destined to be a quarterback in the NFL.
I would like to apologize to my friends, teammates, the City of New Orleans.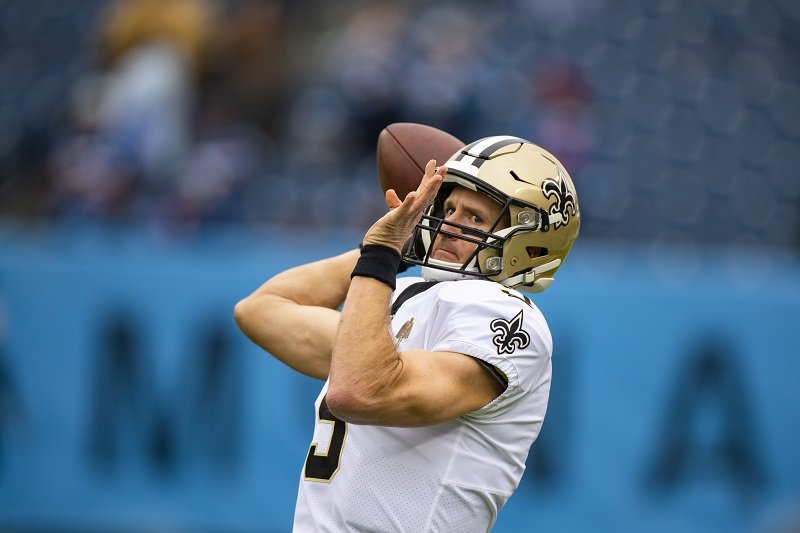 Drew Brees on December 22, 2019 in Nashville, Tennessee | Photo: Getty Images
DREW BREES' FOOTBALL CAREER
Brees is not the only member of his family who has been involved in football. In fact, Ray Akins, his maternal grandfather, is one of the most successful coaches in the history of Texas high school.
Marty Akins, Brees' uncle, was also a quarterback and made it into the All-Southwest Conference in 1975.
After Drew Brees graduated from high school, he started studying at Purdue University and led his team to a Big Ten Championship and a Rose Bowl appearance.
In 2001, the San Diego Chargers drafted him, but he could only play one game that season. He became the starting quarterback the following season and has been one of the best offensive players ever since.
After playing for the Chargers for five seasons, he was drafted by the New Orleans Saints. It is with that franchise that Brees has shown his true potential, leading them to win the Super Bowl XLIV (2009 season).
If that wasn't enough, his participation in the final game was so influential that he was named the MVP. So far, he has participated in 13 Pro-Bowls and has been named the NFL Offensive Player of the Year twice.
DREW BREES AND BRITTANY DUDCHENKO'S RELATIONSHIP
As per his love life, Brittany Dudchenko has been Drew Brees' wife since 2003. The couple has been dating since their college years, and their relationship is one of the longest in the NFL nowadays. They share four children, sons Bowen, Baylen, and Callen, and daughter Rylen.
The family has shown how much they care about their community in New Orleans by creating The Brees Dream Foundation shortly after being signed by the Saints.
Through the foundation, they have raised over $30 million to fight cancer and help children in need. Apart from that, the couple announced in March this year that they'd donate $5 million to charities amid the novel coronavirus pandemic.
Unfortunately, Drew Brees has been heavily criticized for saying that Colin Kaepernick's method of protest (kneeling during the national anthem before NFL games) was disrespectful.
DREW BREES GETTING BACKLASH
On June 3, Brees was in an interview with Yahoo Finance, wherein he reiterated his remarks and added that he could never agree with a person "disrespecting" the American flag.
He not only received backlash from fans, but also from his own teammate Malcolm Jenkins, who shared a video revealing that he felt "hurt" by his quarterback's remarks.
Both men talked about the incident in private, which drove Malcolm to delete the post. He then uploaded another one in which he confessed that he couldn't "let this slide."
Los Angeles Lakers star LeBron James also showed his distress on Twitter by writing that kneeling during the anthem had nothing to do with disrespecting the flag or US soldiers.
On June 4, only one day after Brees' interview went viral, he issued an apology on Instagram, labeling his comments as "insensitive." He wrote:
"I would like to apologize to my friends, teammates, the City of New Orleans, the black community, NFL community, and anyone I hurt with my comments yesterday."
He also admitted to being "sick" for the way that his remarks were perceived, that he should talk less and listen more, and that he has always been an ally in terms of fighting racism.
Hours later, Drew Brees uploaded a video to Instagram apologizing for the second time. At the moment, it has over a million views and over 230,000 likes.
Please fill in your e-mail so we can share with you our top stories!