LeToya Luckett and Husband Tommicus Walker Bonded over Faith — Inside Their Love Story
She rose to fame as one of the four original members of Destiny's Child, but if making it as an entertainer came easily to her, she had to work (and pray) a little harder to find the man of her dreams.
39-year-old singer and actress LeToya Luckett is expecting her second child with her husband of more than two years, 39-year-old Tommicus Walker, with whom she has lived a beautiful and smooth love story.
But before their paths crossed, Luckett caught a lot of unwanted attention from the media over her short-lived first marriage, despite wanting to keep it private.
FIRST MARRIAGE
In March 2016, Luckett divorced her first husband, self-help author Rob Hill Sr. whom she had secretly married only two months prior, following a year of dating.
The relationship was so discreet and so brief that the couple never had a chance to address it while it lasted, but after the divorce, Hill opened up about it and explained that there were things the two had to do separately because committing to the relationship.
Even though legal obligations prohibited the former husband and wife from sharing details about the relationship, Luckett also offered her side of the story, maintaining that the feelings she and Hill shared were authentic. There is a risk to any relationship and not long into the marriage, they knew it wasn't for them.
LeToya Luckett and Rob Hill Sr Divorce https://t.co/dOu38wAdM3 pic.twitter.com/jkiTzByoH8

— The Source Magazine (@TheSource) August 1, 2016
She concluded by stating that she had no regrets about giving marriage a try with Hill and assuring that she wished him the best in the future.
ENGAGED ONCE AGAIN
A little more than a year after Luckett and Hill finalized their divorce, the singer took to her Instagram account to give her fans a big surprise, revealing that not only had she had a new beau for months but that the two were also engaged to be married.
"I said, 'Yes, yeeeessss' on his Burfday!!" Luckett captioned a picture of herself happily wearing a beautiful engagement ring with which her future husband proposed to her by surprise during his own birthday party.
The lucky man was revealed to be a now-39-year-old entrepreneur from Dallas, Texas, Tommicus Walker.
PRAYING FOR LOVE
Not long before she gave love another opportunity with Walker, LeToya had confessed that she was struggling with the fears of starting another relationship after the experience of her first marriage.
Luckett sought the advice of Pastor John Gray, who promised that her future husband was already on his way, and she kept praying for him to be a good man that wanted to share a life and a family with her.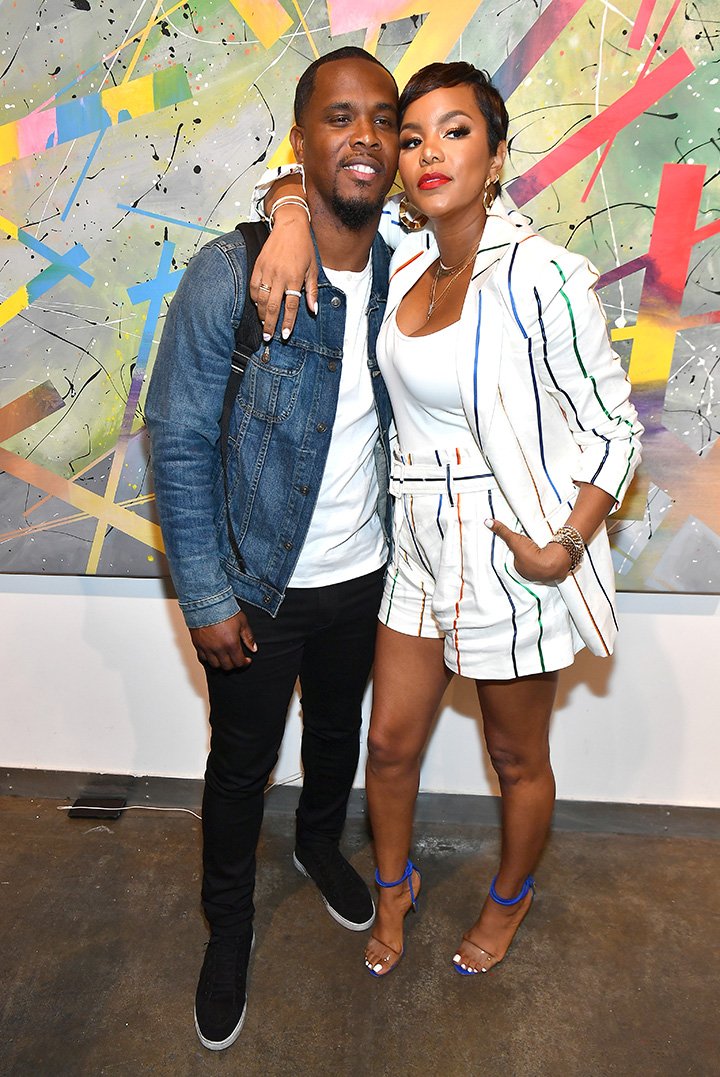 The singer's prayers appeared to have been heard since, while attending a friend's wedding, her friend Nikki Chu suggested Luckett meet her boyfriend's brother, who was no other than Walker, with whom Luckett now expects a second child.
And not only did Luckett 's faith guide her toward her current husband, but it was also faith that she and Walker bonded over from the very beginning. It was also refreshing for her to know that he had no idea of her celebrity status at first.
MARRYING WALKER
By December 2017, Luckett and Walker got married in a lavish ceremony celebrated in Austin, Texas, with Pastor John Gray himself officiating the wedding.
As People reported at the time, Luckett's best friend Eudoxie Bridges (rapper Ludacris' wife) served as maid of honor, while Tommicus' brothers Tamarcus and Treon served as best men.
The very intimate reception included celebrity guests like Ludacris, R&B singer Tank, actress Michelle Williams, and former Destiny's Child bandmate Latavia Roberson.
STARTING THEIR OWN FAMILY
Luckett and Tommicus wasted no time getting to work on materializing their dreams of starting a family together, and in June 2018, they were happy to announce that they were expecting baby number 1.
Tommicus's daughter from a previous relationship, Madison, was featured on the adorable video Luckett created to share the news of her pregnancy on Instagram.
"This is s straight up blessing, just a blessing. So keep us in your prayers. It doesn't matter if it's a girl or boy. We just wanted to have a healthy baby," Luckett  told Essence soon after delivering the happy news.
Luckett and Tommicus' daughter Gianna Iman Walker was born in January 2019, as the singer revealed on social media. "Our lives are forever changed," Luckett captioned a Tweet with an image of the baby's tiny hands holding her parent's hands.
On January 8, 2020, Luckett once again took to Instagram to mark another milestone in her life, celebrating Gianna's first birthday.
"Gianna, you are everything we prayed for & more. My gift. My light. My love. My change for the better," Luckett captioned a picture of herself wearing a party hat as she held her daughter in her arms.
BABY ON ITS WAY
On March 16, 2020, Luckett returned with more great news to share with her social media followers, announcing on Instagram that she and Tommicus were expecting their second child, and later revealing they are having a baby boy. She wrote: "Dear God, thank you. Growing & glowing in your light & love! Overjoyed & grateful for our little bundle."
As it later surfaced in an episode from "T.I. & Tiny: Friends & Family Hustle," Luckett initially had doubts about this being the right time to add another child to the family since the relationship was going through some difficulties, but in the end they are thrilled about their upcoming son.