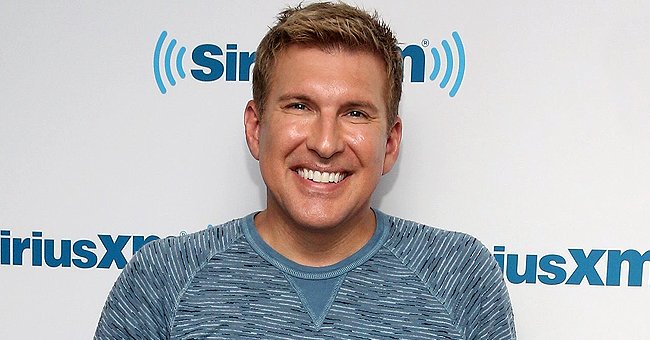 Getty Images.
How Todd Chrisley Was Inspired by Cancer-Stricken Fan Who He Met at a Store
Todd Chrisley shared the unexpected gift he received while out gift-shopping with his wife Julie as a fan of the "Chrisley Knows Best" star changed his life for the better.
The 51-year-old reality star took to social media to share an exceptional encounter he had with a lady named Ann Hazelhurst while out shopping for his son, Chase's birthday with his wife, Julie.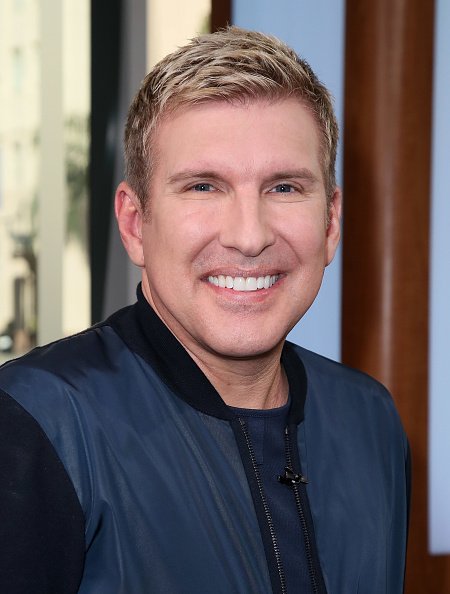 Todd Chrisley visits Hollywood Today Live on February 24, 2017, in Hollywood, California. | Source: Getty Images.
HIS UNFORGETTABLE EXPERIENCE
Mrs.Hazelhurst, a longtime fan of Todd Chrisley, approached him when she recognized him in the store, but according to Todd, he ended up being the one who spoke with a star.
She had just come from the Vanderbilt hospital, where Mrs. Hazelhurst received treatment and underwent further testing for her colon cancer. According to Todd, Mrs. Hazelhurst's doctors gave her a "time frame for her days left here on earth," but her smile lit up the entire store nonetheless.
"One thing she talked most about was God and how she had spoken with her kids and told them not to be mad at God because God has given her an internal peace like no other," Todd elaborated. "And that she knows where she's going, and there will be no more suffering."
THINGS HAPPEN FOR A REASON
Todd is glad that he decided to go with Julie to the store despite his initial misgivings of being around a lot of people.
But in the end, he is grateful that he went since they have never not given Chase a gift on his birthday. Had Todd stayed home, he never would have met Mrs. Hazelhurst either, and added:
"I was the one given the gift because I met Ann and she has made my life better for it , please all say a prayer for healing."
HIS RECENT HEALTH BATTLE
On his "Chrisley Confessions" podcast with his wife Julie in April, Todd opened up about his battle with the novel coronavirus and called it a "life-altering experience."
Todd said that it is the sickest he's been in his entire life, and battling the disease reminded him of the important things in life, the things that really matter, like one's health.
Once Todd had sufficiently recovered from the disease, he decided to donate some of his blood plasma, since it could contain antibodies that could help others battling the novel coronavirus. Meanwhile, his family is just grateful that he recovered.
HE WAS SICK FOR WEEKS
Todd was sick for three weeks, and he spent several days in the hospital - a time during which the family couldn't visit him, and Savannah regularly shared updates during what she called the scariest time of her life.
Holding onto what became important to her, Savanna urged her followers to "love harder than ever" after she reminded them that life is short.
CELEBRATIONS IN THE CHRISLEY FAMILY
Savanna Chrisley also loved her brother Chase hard when he celebrated his 24th birthday earlier this month as she commemorated the special day on social media.
Posting adorable pictures of the brother and sister duo, Savannah showered him with love and called herself "blessed" to be his sister.
Please fill in your e-mail so we can share with you our top stories!