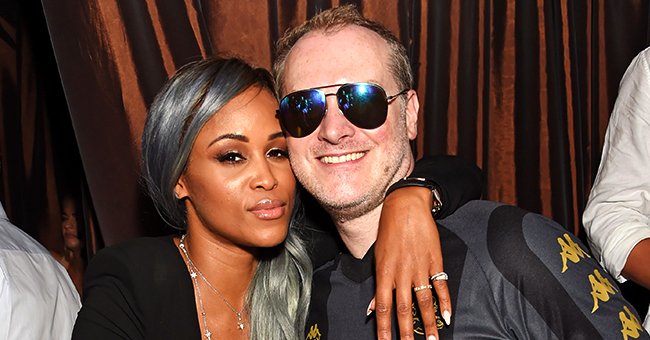 Getty Images
Rapper Eve's Father-In-Law Johnnie Cooper Is a Gifted Artist – See His Stunning Artworks

Rapper Eve's father-in-law, Johnnie Cooper, is a renowned London artist with a collection of beautiful artworks that he enjoys sharing with his fans on social media.
Eve's husband, Maximillion Cooper, is the son of a London artist, Johnnie Cooper. While Max has carved a niche for himself as a creative businessman, Johnnie is a successful renowned artist.
In a recent Instagram post shared by Maximillion, Johnnie was pictured in a blue jumpsuit with paint splattered all over it alongside a pair of yellow sneakers.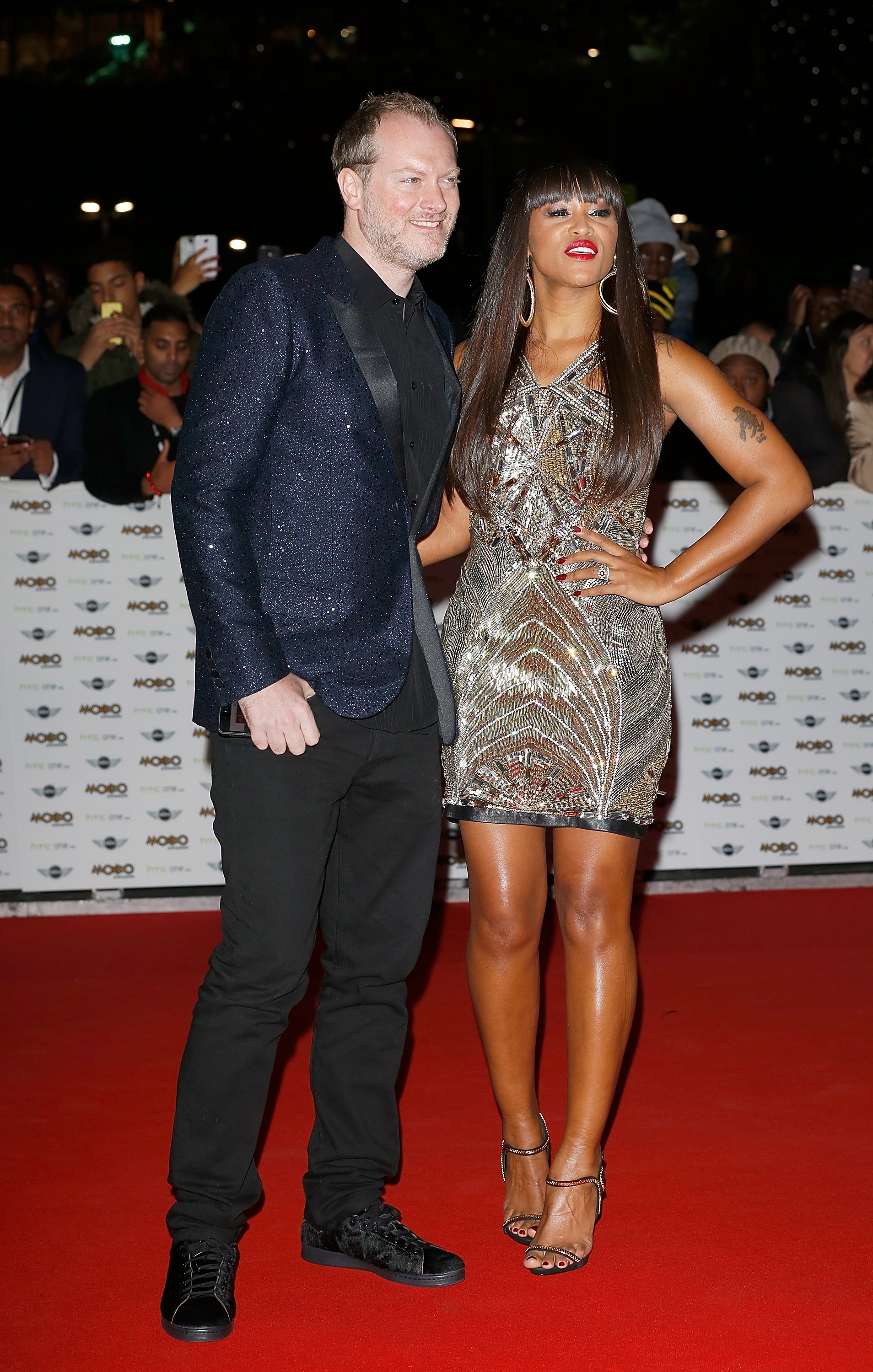 Maximillion Cooper & Eve at the MOBO Awards on October 22, 2014 in London, England. | Photo: Getty Images
With a bowl of paint in one hand and a brush in another, Johnnie concentrated on a large canvas across him as he worked on a piece of artwork.
In his caption, Maximillion gushed about how much he looked forward to working on Johnnie's next art exhibition. He wrote:
"Looking forward to working on my dad's next solo exhibition... follow him @johnniecooperart."
Shortly after sharing the photo, fans and followers took to the comment section to leave lovely messages for Johnnie.
One wrote, "That looks amazing,???" while another added, "Well done! I love this piece." Several other fans also expressed admiration for Johnnie's painting.
Johnnie's monograph, "Johnnie Cooper: Sunset Strip," was launched and published by Black Dog Press."
In a previously shared photo from last year, Johnnie was seen in an art gallery while he tried to add last-minute details to a piece.
Wearing a black top, a black cap, and a pair of jeans, he was pictured kneeling across a painting with a tiny brush in his hand. In his caption, Johnnie wrote:
"The final touches."
Another Instagram post, last year, saw Johnnie in a London art Gallery, "Saatchi Gallery," as he struck a pose with his arms folded in front of a painting.
Johnnie was born in Wolverhampton, England. He spent his earliest years in Saint-Eustache, where he was exposed to the Native American visual culture before returning to the United Kingdom in 1960.
Ten years after his return to the United Kingdom, Johnnie enrolled at Staffordshire College of Art, where he advanced to the inaugural sculpture course, which was convened by Stuart Osbourne.
After working as a sculptor for some years, Johnnie transitioned to being a painter in 1984 with his first collection of paintings exhibited at the Crucial Gallery in Notting Hill, London.
In 2019, his debut monograph, "Johnnie Cooper: Sunset Strip," was launched and published by Black Dog Press. Shortly after this, Johnnie had his first major London exhibition in thirty years called "throe on throe."
During an interview with London Magazine, Johnnie revealed that his "throe on throe" collection had connections to his period as a sculptor.
When asked about his next projects, Johnnie said that he hoped to continue working on large canvases where he can keep exploring gloomy atmospheres as he had done in the past.
Please fill in your e-mail so we can share with you our top stories!