Nancy Sinatra Is 79 Years Old Now and Looks Unrecognizable
Nancy Sinatra, a singer, and daughter of legendary musician Frank Sinatra, is all grown up and has aged gracefully, looking very different from her younger self.
Nancy Sinatra was born on June 8, 1940, to the iconic singer, Frank Sinatra, and his wife, Nancy Barbato Sinatra. She was the oldest of their three children and the only one who followed her father's footsteps by finding a career for herself in music and acting.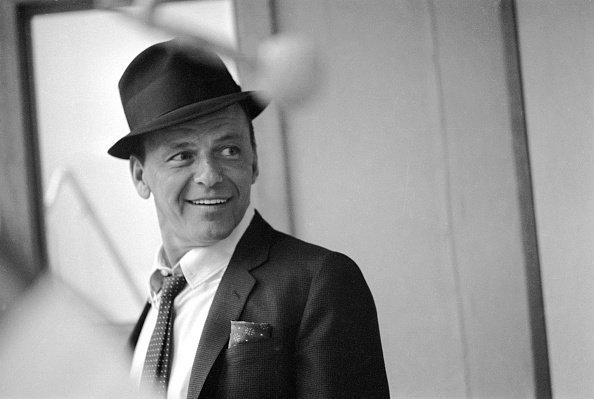 Nancy's career began when she started making appearances with her father on television in 1959, and from there, her acting career took off.
On May 11, the singer took to Twitter to mourn the loss of a friend, Jerry Stiller, with journalist Michael Musto. She wrote:
"Hi Michael, we lost a friend."
Nancy shared a photo of herself with singer Orfeh, Michael Musto, and the late Jerry Stiller, who was the father of actor and comedian, Ben Stiller. They were only a few of the friends that she had made over the many decades of her career.
Michael also responded to Nancy's post in tribute of the actor, reminiscing on old times and the night on which the photo Nancy shared was taken, calling it an extraordinary night.
Nancy did not have much of a fanbase in the U.S.
Hi Michael. We lost a friend. 💔 pic.twitter.com/3ySv5gP2qI

— Nancy Sinatra (@NancySinatra) May 11, 2020
In 2015, Sinatra got caught up in a rumor about her father and actress Mia Farrow. Two years before, Farrow had claimed that Nancy's father, Frank, was possibly the father of her son, Ronan. Farrow and Frank had been married briefly for two years before they split.
The singer had been surprised at the claim that Farrow made and thought it was ridiculous. Expressing her opinion about the possibility of her father being the biological father of Farrow's son, Nancy said:
"Mia's son? Oh, nonsense. I was cranky with Mia for even saying, 'Possibly...' because she knew better. But she was making a joke."
She added that Mia's joke had been very silly because the question and her response were taken seriously by the public, and she should have known better. Nancy also said that Mia had been like a sister to her and her siblings, Tina and Frank Jr., when she married their father. 
Ronan, whose legal father is the famous film director, Woody Allen, was also a big part of their lives. Frank Sr. and Mia had separated in 1968, twenty years before Ronan was born and also the same year she starred alongside Elvis Presley in the Musical comedy, "Speedway." 
Sinatra started her career in music when Reprise Records signed her, and her music began to attain fame in Europe and Japan. She didn't have much of a fanbase in the U.S until 1966 when she hit No.1 with her iconic single, "These Boots Are Made for Walkin'."
The success forever anchored her name to the image of go-go boots throughout her career. She continued to score many hit singles, including "How Does That Grab You, Darlin?" and "Sugar Town." The now-80-year-old has had an incredible career and has since taken to living a happy quiet life.