Meet MLB Star Mike Yastrzemski and His Grandpa Carl Who Is a Baseball Hall of Famer
It's not every day that sports legends give the world another potential legend as their legacy. Yet that's the case with Carl Yastrzemski and his grandson, Mike. 
Carl Yastrzemski is retired from baseball, but the Hall of Famer took to the field in September 2019 to make history one more time at the start of a game between the Boston Red Sox and the San Francisco Giants. 
There, the 80-year-old pitched to Mike, his grandson, who is 29. Mike inherited his granddad's love of baseball and is doing what he can to make the old man proud. 
"To have his name announced, that will be a great thrill for me."

Mike and Carl Yastrzemski are preparing for an emotional scene at Fenway Park this week https://t.co/wN9y50Aow6 pic.twitter.com/VEU3FBCc6J

— SF Giants on NBCS (@NBCSGiants) September 17, 2019
MIKE AND HIS GRANDFATHER HUG IN FENWAY PARK
The two shared the touching moment with the world at Fenway Park, where Carl made his mark 23 times during all of his major league seasons.  They received a standing ovation from the crowd as they hugged after. 
A month ahead of the game, Carl admitted that he would get emotional when he saw Mike playing at Fenway. It was Mike's debut in the big leagues. 
"You know, the main thing is, he's a great kid," Carl reportedly said. He continued proudly: "I know how hard he worked, and to see him there, and having them announce the name Yastrzemski, I feel great because of him, how much he wanted it."
Just a grandfather and grandson having a catch. pic.twitter.com/zOzbj52G1o

— MLB (@MLB) September 18, 2019
THE PASSING OF CARL YASTRZEMSKI JR.
Right now, Carl is Mike's only fatherly figure since his dad, Carl Yastrzemski Jr., died in 2004 from hip surgery complications. Mike's late dad was the one who helped Mike along his path. 
While the late Carl didn't reach the stature of his father, he had his own accomplishments. Carl Jr. got his time in the minors and was a star during his time at Florida State. 
As for Mike, his mother, Anne Marie, insists that her son was passionate about baseball from when he was a baby. "He would swing his toothbrush at a ping-pong ball and hit it," she said. 
With his 1st inning homer @davidortiz ties Carl Yastrzemski on the all-time #RedSox home run list w/452 home runs! pic.twitter.com/T47UCQCQoX

— Red Sox (@RedSox) May 6, 2016
MIKE'S MOTHER CONTRIBUTES TO BASEBALL
Anne-Marie would pitch to her son non-stop when he was a young boy. During the Fenway pitch that saw Mike and Carl hugging, the older woman said she was mostly "oozing with pride." 
Of course, young Mike has a long way to go to match his grandfather's credits. After all, Mike's career spanned 23 years and saw him land in the Hall of Fame in 1989. 
Repping Cooperstown at Fenway: Hall of Famer and @RedSox legend Carl Yastrzemski throws out the first pitch at the #WorldSeries Photo: Mary DeCicco pic.twitter.com/LKqk7TtjQV

— National Baseball Hall of Fame and Museum ⚾ (@baseballhall) October 24, 2018
BRIEF HISTORY ON CARL'S BASEBALL CAREER
Mike was primarily a left fielder for the Boston Red Sox throughout his career. He won the All-Star times and the Gold Glove Award seven times in that time. 
After retiring in 1983, Mike's final tally was over 3,000 hits and 400 home runs. Mike holds the company of only two other players — Barry Bonds and Babe Ruth — who has scored over 1,800 runs. 
#OTD in 1979, the @RedSox Carl Yastrzemski records his 3,000th career hit. pic.twitter.com/V8crh9VIlP

— National Baseball Hall of Fame and Museum ⚾ (@baseballhall) September 12, 2017
Elsewhere, Carl Crawford was also making his name in the world of MLB before leaving the sport. These days, Crawford has found himself tied up with his child's mother, Evelyn Lozada, as well as the police. 
CARL CRAWFORD'S YOUNG SON PLAYS BASEBALL
Crawford's legacy lies in his son, Carl Leo, born in 2014. The young boy has already proven that he's gained some of his dad's skills in video clips posted by his mom.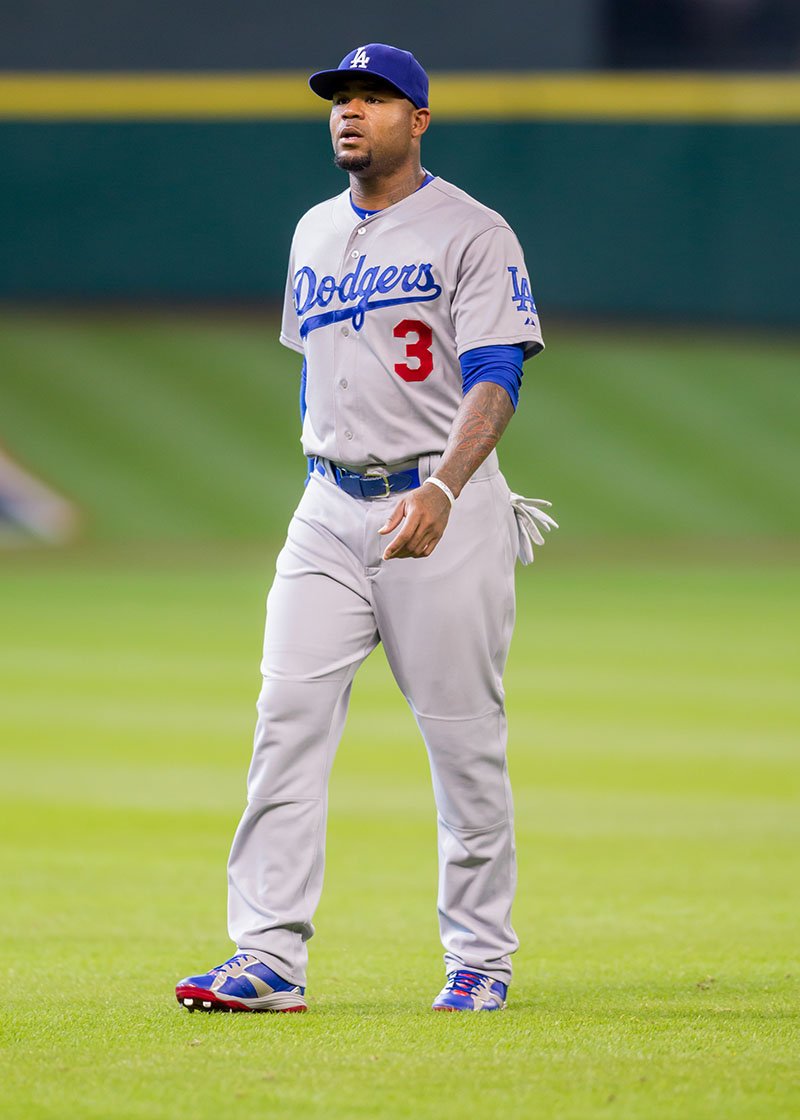 Crawford and Lozada were engaged during the latter's pregnancy, but they called things off two months later. We can't wait to see what little Carl makes of his life as a sportsman, like his dad.