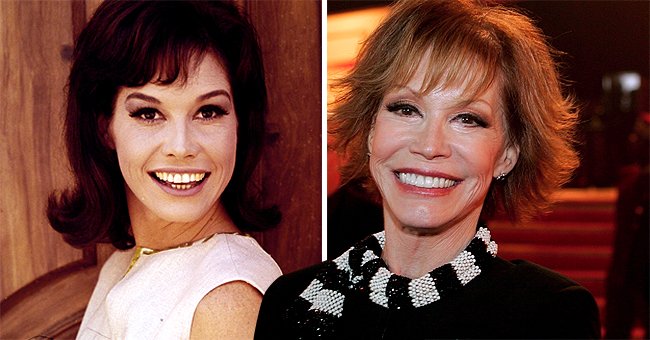 Getty Images.
Mary Tyler Moore Facts — From Her Tough Childhood to a Bright Career
Award-winning Mary Tyler Moore became one of the most popular actresses in television history. Not surprising as her overflow of talent propelled the late actress right into co-starring with the likes of Elvis Presley.
Brooklyn, born in December 1936, Mary Tyler Moore grew up in California. Just as well, as the only thing Mrs. Moore ever wanted to be, is a star. The dream started taking on reality when Mrs. Moore landed her first television role, or shall we say her legs did.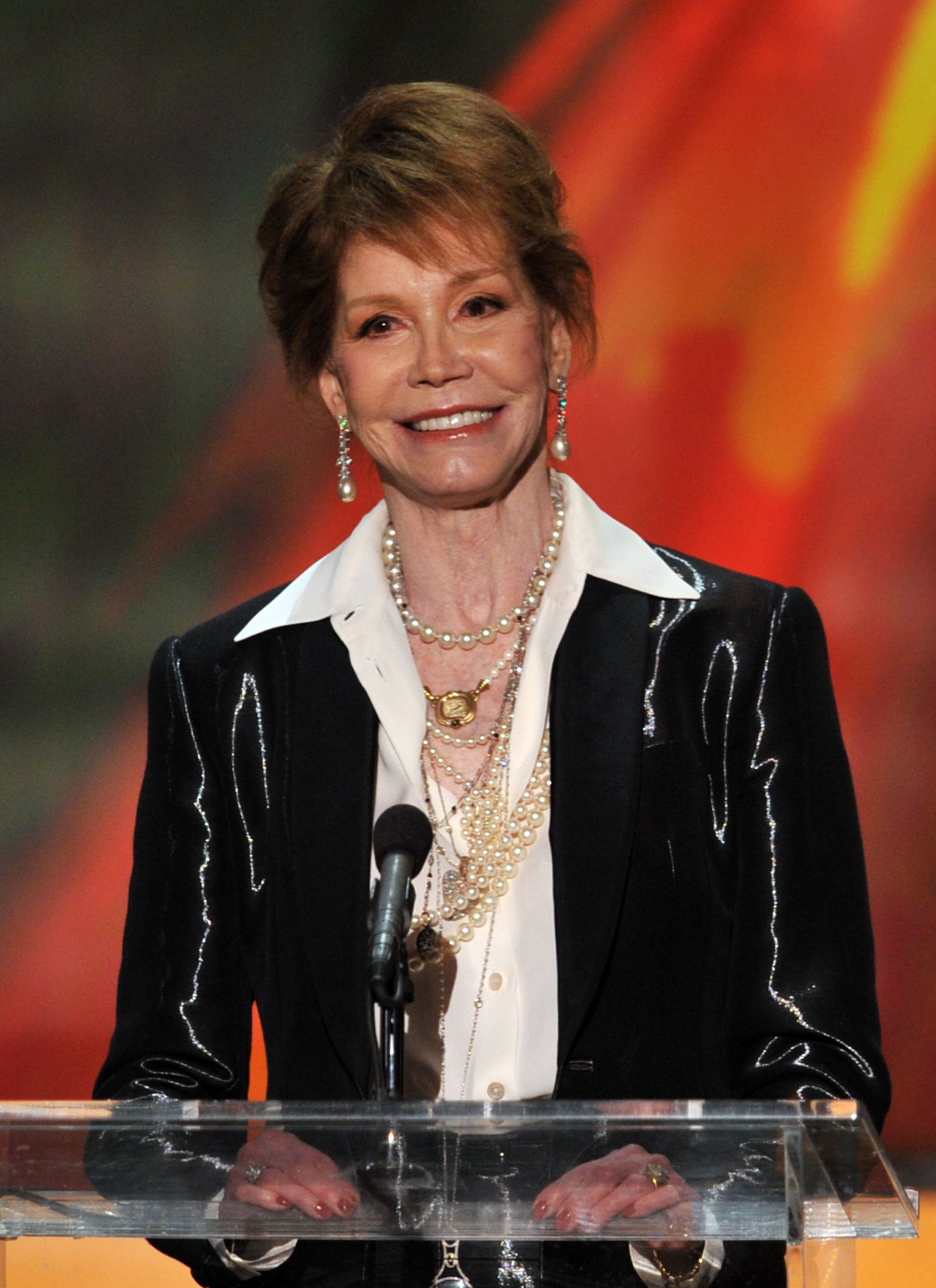 Mary Tyler Moore accepts the Life Achievement Award on January 29, 2012, in Los Angeles, California. | Source: Getty Images.
HOW SHE KICKSTARTED HER CAREER
In 1957, Mrs. Moore landed the answering service girl for "Richard Diamond, Private Detective" shortly after she gave up on dancing. In her recurring role, viewers only ever saw her legs and heard the sultry voice as she answered calls.
The breakthrough into television came two years after Mrs. Moore started out as a dancer, more specifically, as the Hotpoint Appliance elf in commercials in 1955. However, as much as she loved dancing, Mrs. Moore knew it wouldn't put her under the spotlight where she so longed to be, so she switched to acting.
HER GAMBLE PAID OFF
It proved to be a lucrative move, not only financially, but it also showcased her talent, which ended up earning her several awards. Following her stint as the sultry answering service girl, Mrs. Moore soon became a beloved television wife, Laura Petrie, to Dick Van Dyke on the comedy "The Dick Van Dyke Show" in 1961.
The start of her acting career brought instant rewards. For her role as Laura Petrie, Mrs. Moore earned two Emmy Awards. When she moved onto her own show called "The Mary Tyler Moore Show," the actress went on to win another three Emmy Awards during the 1970s.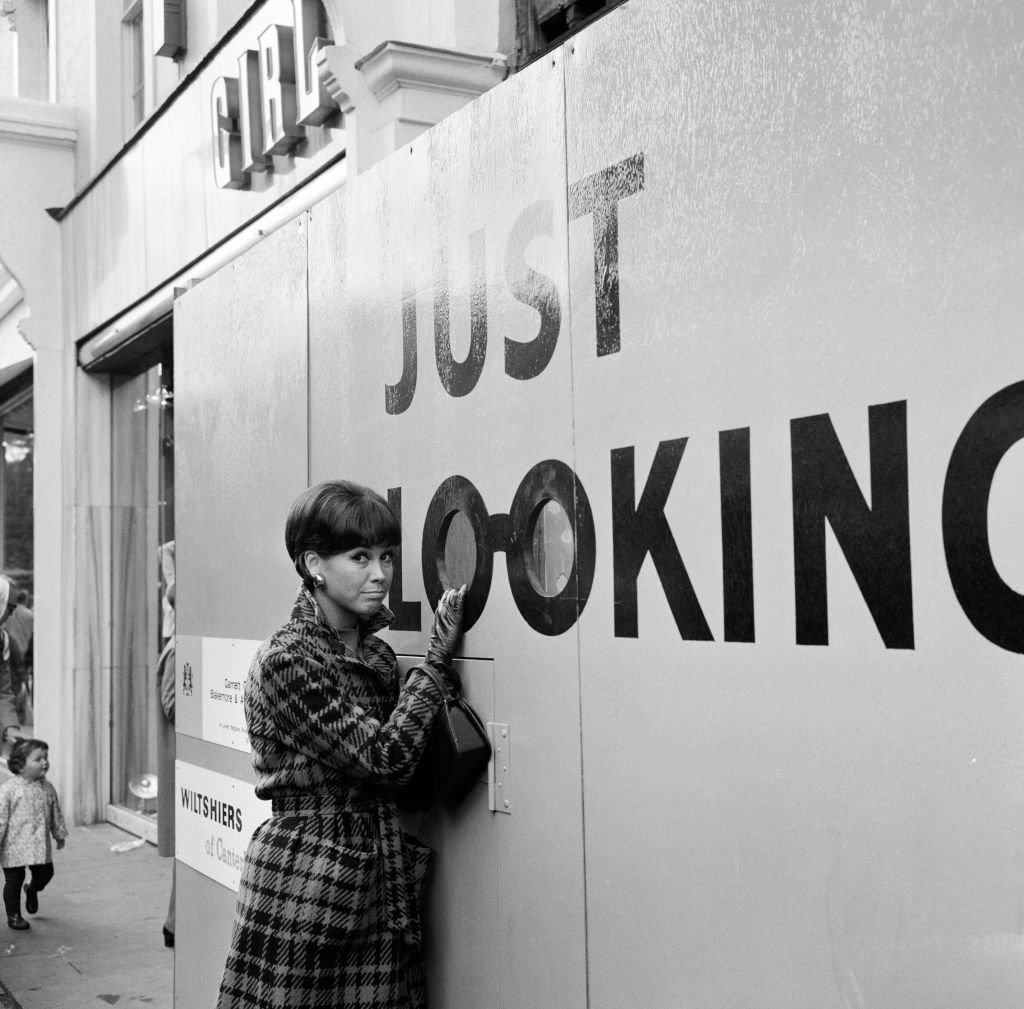 Mary Tyler Moore walking down Kings Road, Chelsea, London, on October 7, 1967. | Source: Getty Images.
SHE DAZZLED ON THE SILVER SCREEN TOO
With a slew of awards in tow, Mrs. Moore turned her attention to feature films and landed a role opposite Elvis Presley almost out of the gate. Ironically enough, Mrs. Moore first landed the role of a ditsy aspiring actress in "Thoroughly Modern Millie" in 1967, followed by Elvis' love interest in "Change of Habit" two years later.
Mrs. Moore continued to conquer the silver screen for another few years before she returned to television and found herself unable to shake her Mary Richards character in "The Mary Tyler Moore Show."
Pigeonholed, Mrs. Moore tried to break free from her well-known persona in productions such as "Ordinary People" in 1980, "Finnegan Begin Again" in 1985, followed by her Emmy Award-winning role as a baby smuggler in "Stolen Babies" in 1993.
HER PERSONAL LIFE
By that time, Mrs. Moore had proven herself to be a versatile and talented actress. However, her personal life told a different story.
When Mrs. Moore started her pursuit of the spotlight in 1955, she married her first husband, Richard Meeker, that same year in August. In July 1956, the couple welcomed their son Richard, but six years later, their marriage landed on the rocks.
Four months after divorcing Richard Meeker, Mrs. Moore married her second husband, Grant Tinker, on June 1, 1962. Their marriage lasted almost two decades before splitting up on June 11, 1981.
Two years passed before Mrs. Moore tied the knot with Dr. Robert Levine, a cardiologist in November 1983. The pair met when Mrs. Moore took her mother to see him as a doctor.
Sadly, her third marriage came to an end when she passed away on January 25, 2017, at the Greenwich Hospital in Greenwich, Connecticut, at the age of 80.
The week before her death, Mrs. Moore suffered from pneumonia and consequently got put on a respirator. However, complications from the disease led to cardiopulmonary arrest.
LOVE, SWEET LOVE
However, there is much more sweetness to the love story of Dr. Levine and Mary Tyler Moore. It just so happened that when Moore's mother fell ill, their usual family physician had been unable to tend to her.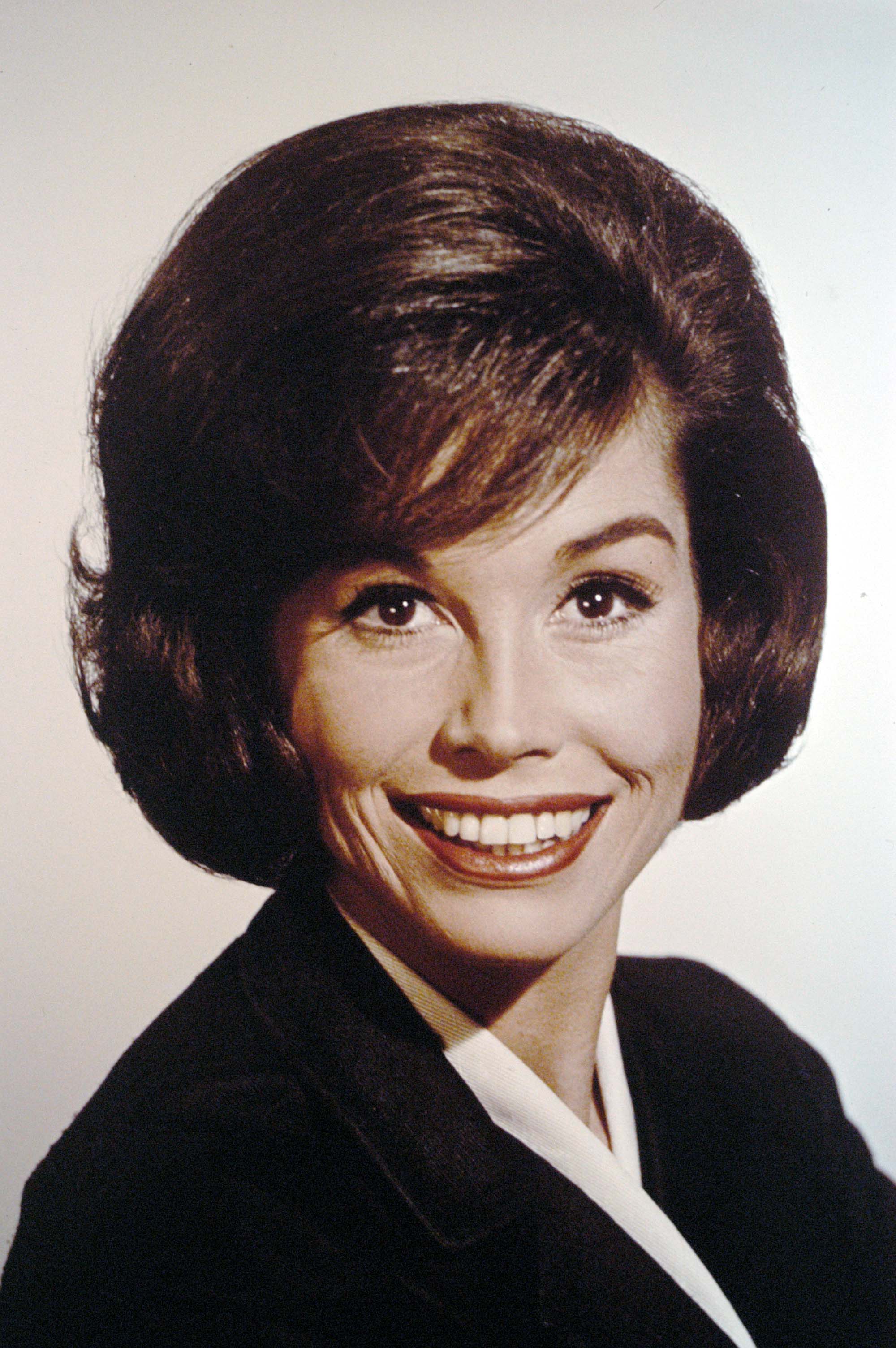 A portrait picture taken of Mary Tyler Moore on March 26, 1969. | Source: Getty Images.
Instead, they got referred to Dr. Levine, and after the second time he saw her mother for a doctor's consultation, the couple started flirting.
Dr. Levine insisted that Mary contact him under any circumstance she might deem an emergency, and when she coyly asked if loneliness counted, he replied with a firm yes.
Please fill in your e-mail so we can share with you our top stories!