Snoop Dogg's Son Corde and Grandson Zion Show Sweet Father-Son Bond in a Video
Corde Broadus, the oldest son of the rapper, Snoop Dogg, took to his Instagram Story to share a cute video of himself and his son, Zion Kalvin, who is five years old. 
Corde Broadus and his son Zion Kalvin enjoyed an adorable father-son moment in a cute video the latter shared on his Instagram story recently. The video showed father and son bonding, with Zion wearing a red t-shirt that had cartoon drawings on it, and his hand placed on his head at one point.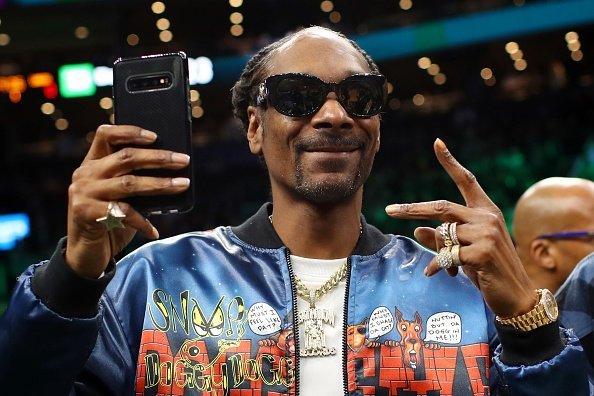 Corde, on the other hand, looked relaxed, wearing a blue sleeveless top that revealed some of the tattoos on his arms. Zion enjoyed himself throughout the video, happy to be in the company of his father. 
Zion was born in January 2015, becoming Snoop Dogg's first grandchild. The elated grandfather celebrated Zion's birth with a series of posts on his Instagram page. 
Zion is Corde Broadus and his former girlfriend, Jessica Kyzer's first child. He also has a daughter, Eleven Broadus, who he shares with a spiritual guru, Soraya Love.
Corde is the first child of Snoop Dogg, who has four children in total. The rapper has been married to his high school sweetheart, Shante Broadus, since 1997. 
The rapper said he didn't want his children to go through the struggles he and his mother went through.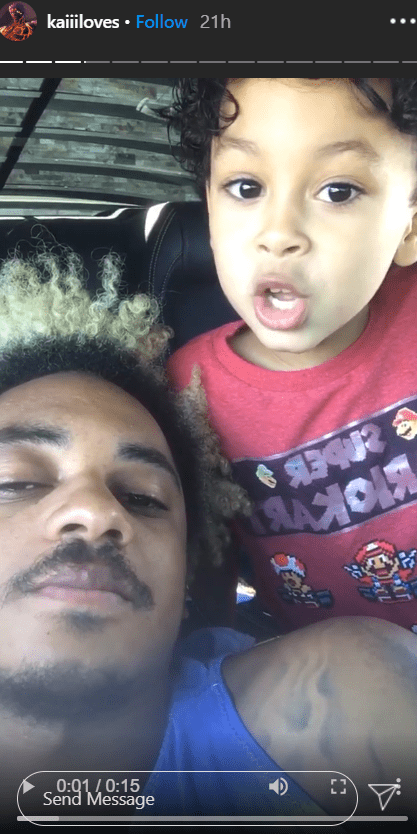 Shante bore the rapper three kids, Corde, his younger brother, Cordelle, and sister, Cori. Snoop Dogg also has a son, Julian Corrie, from a relationship with Laurie Holmond. 
Snoop Dogg's marriage with Shante Broadus has gone on for over twenty years and remains strong, though the couple has also experienced some challenges along the way.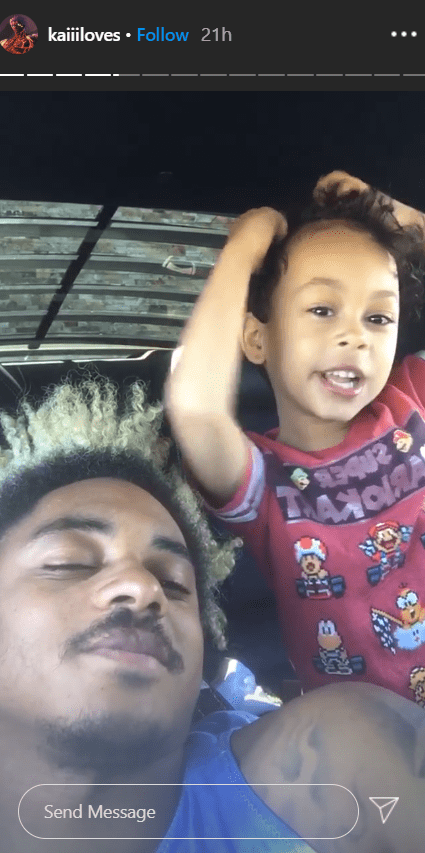 The rapper, due to the way he portrays himself in his music videos and lyrics, may be taken as one who is all about the party lifestyle, but he is a family man to the core. 
The couple had filed for divorce in 2004, but Snoop Dogg realized how much he loved his wife and kids and went back to reconcile with her, throwing the divorce papers away. 
Making an appearance on "The Queen Latifah Show" years ago, Snoop Dogg shared some of his thoughts about his family and how he wanted to bring up his children. 
Latifah asked the rapper if he felt it was important for his kids to live a different life or have a different upbringing than he did. In reply, the rapper said he didn't want his children to go through the struggles he and his mother went through. 
Snoop Dogg added that it was okay for them to understand struggle, but that he would help them avoid some of the things he did in his life and get to the top faster than he did.