Donny Osmond Showers Son Jeremy with Love on His 39th Birthday
It's celebration time in the Osmond family, as the legendary entertainer Donny Osmond paid a sweet tribute to his son Jeremy on his birthday with an adorable throwback pic.
Jeremy Osmond turned 39 years old, and his dad Donny Osmond took to social media to commemorate the special occasion with a throwback picture and a sweet message to his son.
As the third of five boys shared by Donny Osmond and his wife Debbie, Donald at 41 and Christopher at 40 is older than Jeremy, followed by 35-year old Brandon, and the youngest at 22, Joshua.  
Alongside a slideshow of pictures, Donny posted with Jeremy as a small child, and the rest of the family, the proud father, wrote that he is proud of "Doctor Osmond" for everything he accomplished over the years. With a touch of mystery, Donny added:
"You'll always be our little boy. We wish you a wonderful #birthday and fantastic year ahead with a special award coming soon."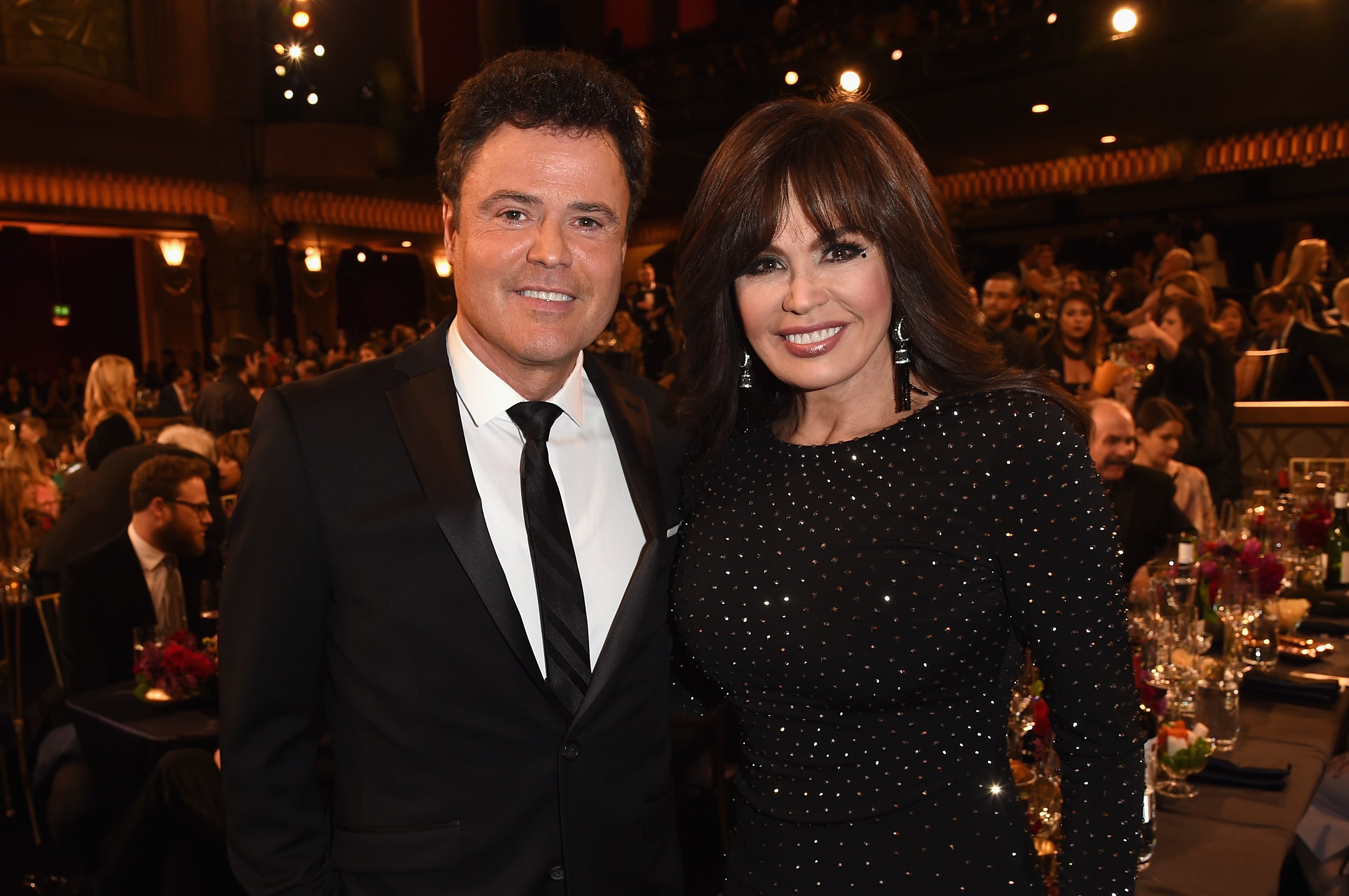 Jeremy works as a physical therapist after he earned his doctorate, and he is also a father to three children with his wife of the last sixteen years, Melisa. 
Melisa and Jeremy Osmond share two boys, Ryder and Dylan, and Donny's only granddaughter, Emery. Later on in the year, the Osmond family will become another member strong, when Jeremy's brother Christopher is set to become a father for the first time.
With a video posted of the gender reveal on May 31, Donny called it an "exciting day" for a gender reveal as he congratulated Christopher and his wife Alta on expecting a baby girl, the second rose in Donny's grandchild tribe. Excitedly, Christopher shared:
"We're adding a new member to the tribe! Here comes the next chapter in life called parenthood! Coming November."
Donny and Debbie Glenn started building their beautiful family shortly after they tied the knot. When Donny said his vows to Debbie in 1978, he was twenty years old.
That same year they wed, Donny and his sister Marie starred in their own feature film called "Goin' Coconuts," where much singing and joking resembled them adorably going nuts.
However, Donny Osmond seemed to have unearthed another one of his talents. The entertainer has taken to the land of social media, and his Instagram jokes have fans cracking up on a regular basis. 
Having conquered stages all over the world alongside his sister Marie, Donny is not aiming to conquer the online stage of comedy with his giggle-worthy posts.