Tiffany Pollard Suffered Miscarriage and 2 Broken Engagements — inside Her Personal Life
Tiffany Pollard, better known for reality shows like "Flavor of Love" and "I Love New York," has had a tumultuous personal life since she first came into the entertainment industry. She's been engaged twice and lost a baby in 2016.
Tiffany "New York" Pollard is considered one of the most popular reality television stars in the entertainment industry, a title she has earned after participating in at least 30 reality shows over the past decade.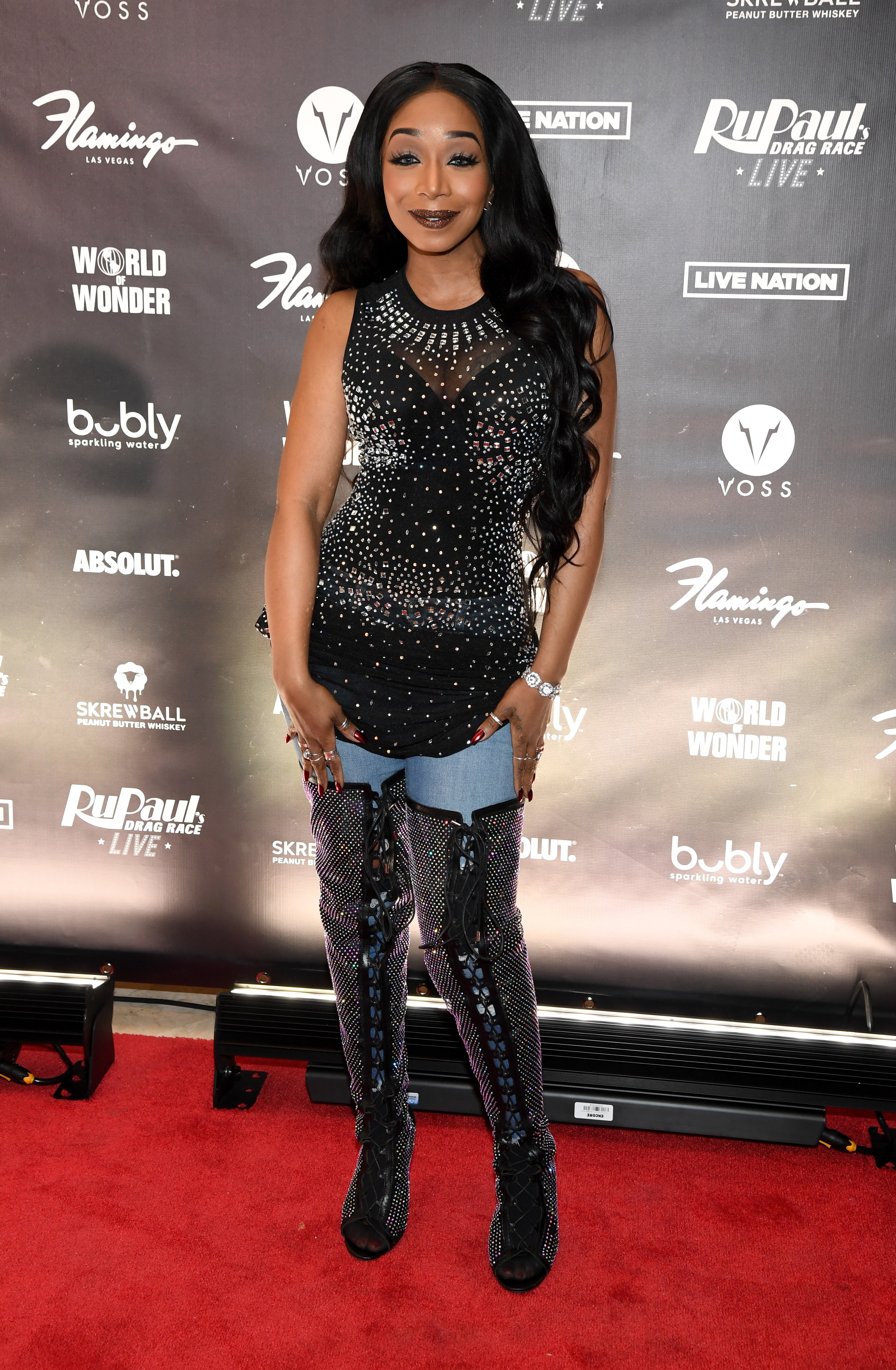 A VETERAN REALITY STAR
The loud and boisterous New York native started sharing her personal life in 2006 when she joined 19 other girls on VH1's show "Flavor of Love," where they competed for rapper Flavor Flav's heart.
Sister Patterson didn't believe her daughter was pregnant and stated that "if" Pollard had a baby, she would take the child.
From the beginning, Pollard made an impression both on Flavor and the fans for her straightforward personality. She didn't try to mask her seductive efforts and was ready to fight the other girls for the rapper's affection.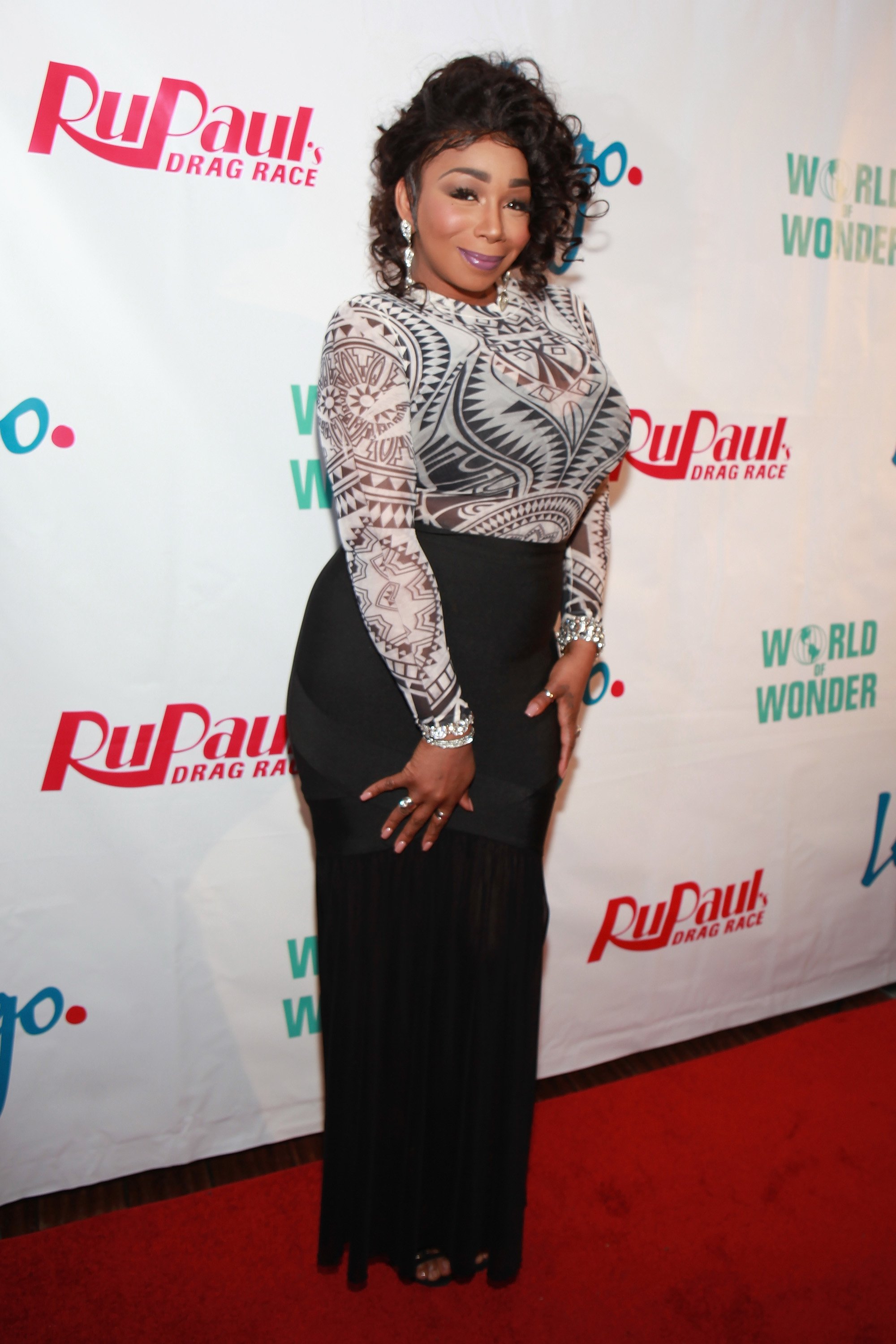 After a turbulent season, Pollard reached the finals of the show only to be sent away by Flavor, who chose Nicole "Hoopz" Alexander over her.
Flavor asked Pollard to return for season 2 of the show later that same year. Initially, she was there only to help him decide which girls to get rid of, but then she joined the competition, and in a repetition of season 1, she got to the end but didn't win.
Pollard was genuinely heartbroken because, while it seemed unbelievable to some fans, she did like Flavor enough to consider marrying him.
Luckily for Pollard, her big, no-nonsense personality and likeability drove VH1 producers to offer her a new reality show. This time, she would be the one choosing one man from a group of contestants.
"I LOVE NEW YORK" AND FAILED ENGAGEMENTS
Season 1 of "I Love New York" was released in January 2007, and it became the most-watched show in VH1's history at the time with over 4 million people tuning in to catch up with Pollard's shenanigans.
By the end of the show, Pollard found love with Patrick "Tango" Hunter, who took her by surprise with a proposal. She said yes.
However, on the season reunion, Tango broke the engagement and his relationship with Pollard, claiming he had gone to the show to "meet the real Tiffany" and instead got her New York personality.
He also stated that Pollard's insulting comments about his mother had weighed on his decision to end things with her. Tango's decision eventually worked in Pollard's favor, when VH1 produced a second season of the show ten months later.
This time around, Pollard chose George "Tailor Made" Weisgerber III. The rules of the reality show state that the final couple must remain separated from the time they finish filming until the show stops airing to avoid spoilers.
However, Pollard and Weisgerber didn't follow the rules, and they started living together after the shooting.
"I'm all for respecting the integrity of the show, but if you love someone, you can't let anything or anyone come between you," Weisgerber said at the time.
On the reunion episode, he proposed to Pollard, and she said yes. They were engaged for almost a year, and Weisberger joined Pollard on the 2008 reality show "New York Goes to Hollywood," which followed Pollard in her journey to find acting jobs in tinsel town.
Sadly, the relationship didn't work out either, and the pair broke the engagement by the end of the show.
MORE WORK FOR TIFFANY
Pollard went on to appear in other reality shows like "New York Goes to Work" and E! 's "Botched." She also joined season 17 of "Celebrity Big Brother" in the U.K in 2016, where she came in fourth place.
The now 38-year-old star also took part in TV One's "The Next:15" that same year, and "Family Therapy with Dr. Jenn," where she confronted her mother, Sister Patterson, over some unresolved issues they had.
In early 2017, Pollard started hosting VH1's web series "Brunch with Tiffany," where she gets to showcase her interview skills as she talks to celebrity guests over brunch.
With the show on its second season, Pollard has brought a different side of her to light, proving to viewers that she can also be glamorous and poised when she's not boasting her New York personality and fighting others.
"I want people to notice, 'hey, yeah, that's New York, but she also brings this other thing to the table,' which is wisdom, support, and acknowledgment of uplifting people," she said of the show.
TIFFANY POLLARD'S MISCARRIAGE
Pollard first found out she was pregnant while filming "Family Therapy" in 2016. However, as seen on the show, Sister Patterson didn't believe her daughter was pregnant and stated that "if" Pollard had a baby, she would take the child from her.
Pollard eventually had a miscarriage, as she revealed on a visit to Steve Harvey's show alongside her mom and Dr. Jenn.
"I lost my child, and it was one of the most painful things I could ever…and you never even believed me to start," she told Patterson. "That's right, and where's the baby?" Patterson replied.
This reaction caused Dr. Jenn to intervene, telling a tearful Pollard that she had to let go of her mom. Harvey also added his two cents, calling Patterson "crazy."
TIFFANY'S NEW BOYFRIEND
These days, Pollard is happier than ever in both her personal and professional lives. She has some reality show projects coming up later in the year, and she's also starting to work as a motivational speaker.
On top of that, she's been dating a mysterious man for the past few months and has been careful not to overshare information about the lucky guy.
Pollard told Entertainment Tonight that the man is a "real gentleman" and that "he's so right" for her, and she revealed on a different interview that they met through mutual friends and were inseparable from the get-go.