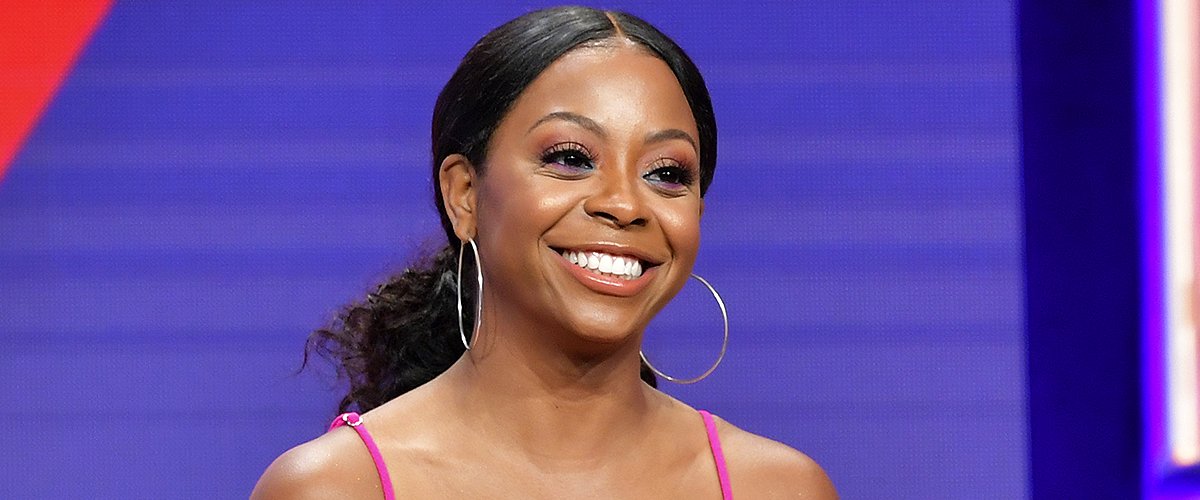 Getty Images
Bresha Webb Once Played Marlon Wayans' Wife — Inside the Actress' Life and Career

Bresha Webb knew she wanted to become an actress at a young age, which is why she worked hard to become successful in her field.
There was no way that Bersha Webb wasn't going to be an actress considering her skills were being molded as early as high school.
EARLY YEARS
The actress once attended the Baltimore School of Arts, the same institution that mentored great names such as Tupac Shakur and Jada Pinkett-Smith.
The Netflix original film revolves around the story of an elder woman put on trial for the murder of her husband.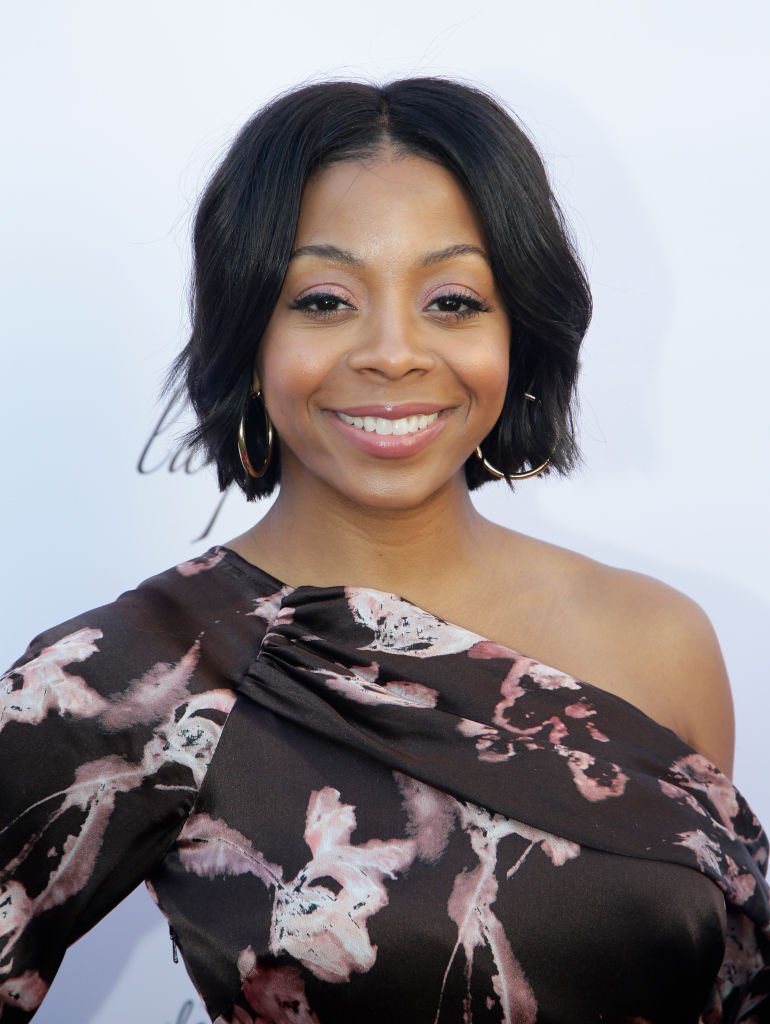 Bresha Webb arrives at GBK Pre Oscar Gift Lounge at Kimpton La Peer Hotel on February 07, 2020 in West Hollywood, California. | Source: Getty Images
Webb eventually took her talents to the City of Angels after making the decision to attend the California Institute of the Arts.
The Baltimore native's love for the art doesn't come as a surprise as she praised numerous icons in her younger years.
One of her many idols happened to be pop's musical sensation, the Queen B. Growing up, Webb grew a collection of Beyonce's countless masterpieces, which served as inspiration in achieving greatness.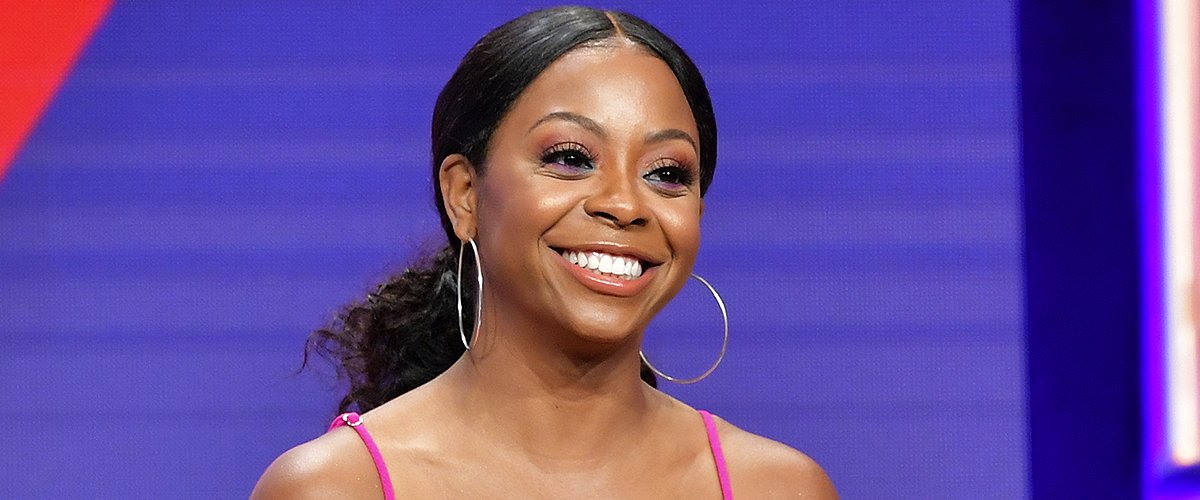 Bresha Webb and Matt Piedmont of Sherman's Showcase speak during the IFC segment of the Summer 2019 Television Critics Association Press Tour 2019 at The Beverly Hilton Hotel on July 25, 2019 in Beverly Hills, California. | Source: Getty Images
She was also an avid fan of '80s rock music, having Stevie Nicks as another source of inspiration in her craft. It wasn't long until Webb set forth in her own journey to stardom, receiving her first stint in 2007.
RISING CAREER
After moving to the West Coast, Webb's first jobs came from the medical drama "ER," as well as the 2010 favorite "Love That Girl."
Since being blessed with the opportunity to work with Kevin Hart in "Night School," the actress was even more recognized and had several opportunities at her door.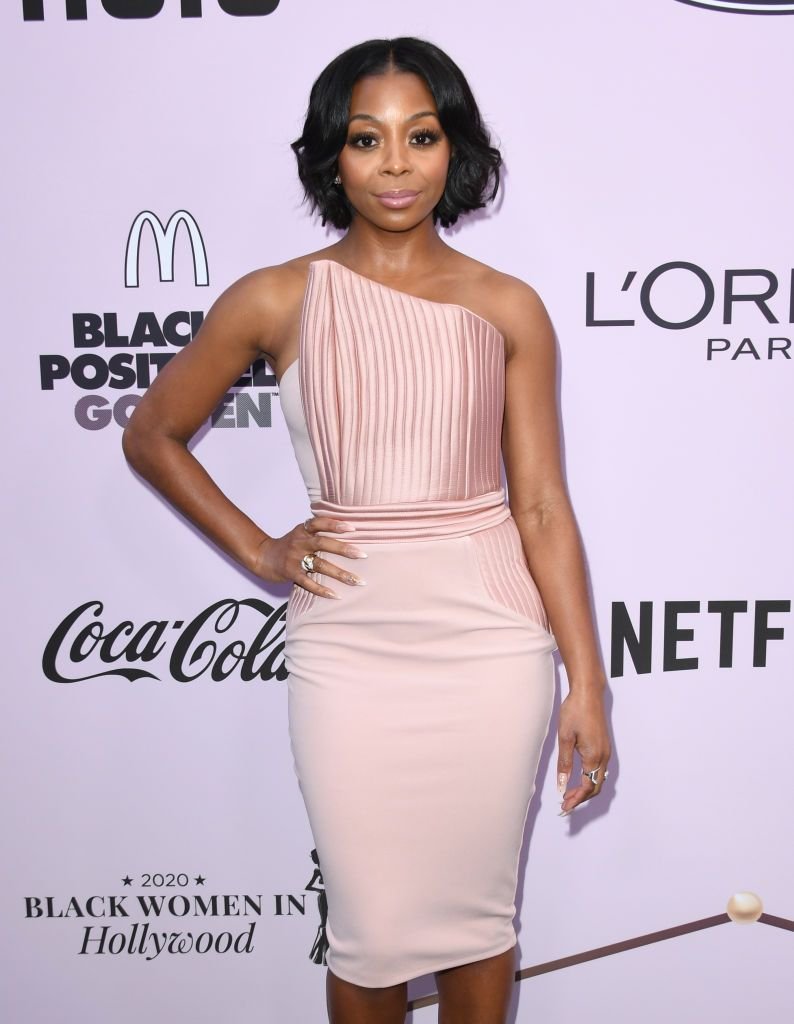 Bresha Webb attends the 13th Annual Essence Black Women In Hollywood Awards Luncheon at the Beverly Wilshire Four Seasons Hotel on February 06, 2020 in Beverly Hills, California. | Source: Getty Images
In 2019, Webb starred alongside American singer Kelly Rowland for "Merry Little Christmas," followed by a bang in 2020 with Netflix's "A Fall from Grace," which is still set to premiere.
With much success, Webb was in a position to have a colorful year with various roles to be taken in FOX's animated series "House Trained," Netflix's "Black Excellence," and TNT's "The Last O.G."
The extensive project line is topped off with "Run the World," a comedy-drama series produced by Starz Network featuring an all-black cast.
A NAME BUILT FOR HERSELF
It is without question that Webb's stellar career has impressed many people in the industry. Among those is actor-producer Jamie Foxx, who is genuinely mesmerized by the multi-faceted skillset that Webb bears herself with.
The Academy Award winner took Webb under his guidance to which she received many benefits, such as help with her 2019 single "Think From Your Heart."
Not only was Foxx in approval, but also legendary comedian Marlon Wayans. Impressed with Webb's infinite potential in the field, he gave the liberty of allowing her to witness the behind the scenes of his very own comedy shows.
Webb eventually went on to star in different projects with Wayans, such as NBC's "Marlon," and Netflix's "Sextuplets."
GAINING A BEST FRIEND
Wayans and Webb's friendship has led to great on-screen chemistry, and this has been noticed long before they played romantic partners.
The duo's tandem has always been appreciated because of the entertainment they brought from past comedy projects.
With Wayans always being a big fan of the comedy actress, it makes perfect sense that they've cranked things up a notch.
"Sextuplets" finally gave them the chance to test out their chemistry as on-screen partners. "On our show Marlon, I was his nemesis, pretty much. I was the Pam to his Martin," Webb said before adding:
"When he wanted me to play this character, Marie, he was like, 'I want you to play my wife.'"
In an interview with Essence, Webb highlighted that the transition to on-screen partners wasn't difficult since they were friends.
"It's so much fun. It was such a comfortability with us, having worked together before on Marlon together. We were even friends before that," said the actress.
EXPANDING HORIZONS
Webb has always been characterized as a comedic actor. However, things have put themselves differently as she takes on the new Netflix thriller, "A Fall From Grace."
With Tyler Perry as director, a man Webb previously worked with in the 2018 film "Acrimony," Webb believed she was taking on comedy. The actress was surprised to find out she was taking on the role of a public defender.
Perry made his actors wear wigs while filming, a decision which Webb defended after being criticized.
The Netflix original film revolves around the story of an elder woman put on trial for the murder of her husband. The plot isn't what anyone would expect, with Webb being speechless herself.
"I was really scared," recalled the actress when she spoke about the script. It looks like many are in for a lot of guessing with the murder mystery.
Please fill in your e-mail so we can share with you our top stories!