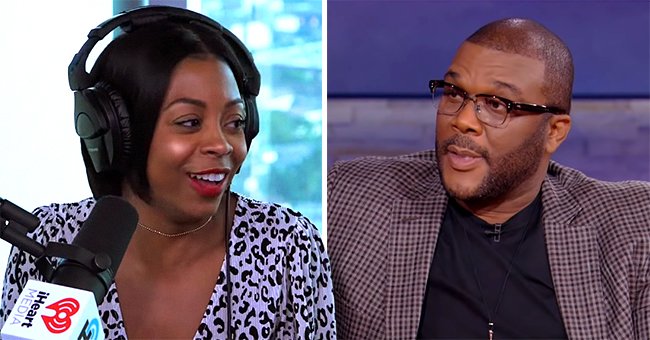 Youtube/HOLLYWOOD UNLOCKED Youtube/Chelsea
Bresha Webb Defends Tyler Perry's Wig Choices for His New Netflix Film 'a Fall from Grace'
Bresha Webb of "A Fall From Grace" defended Tyler Perry by revealing the reason why he lets his actors wear wigs in the film. The wigs are one of the issues raised by fans on Twitter regarding the film. They also think the movie was the "messiest."
In the midst of the negative feedback Tyler Perry has been receiving for his Netflix film, "A Fall From Grace," the film's star, Bresha Webb came to his defense. She particularly addressed the issue about the wigs.
According to Bresha who sat down with Hollywood Unlocked recently, the wigs are Tyler's "thing." She explains that it's a means to transform actors into their characters and distract the viewers from their real person.
WHAT'S WITH THE WIGS
If you've seen the film, you'll know that several characters wear a wig including lead star, Crystal Fox who plays Grace Waters, her on-screen husband, Shannon, played by Mehcad Brooks and Tyler himself.
The actors became subjects of memes due to the faults fans saw concerning their wigs. Some were appalled by Mehcad's flattop while eagle-eyed viewers observed how Crystal's wig was poorly styled and would vary from scene to scene.
In Tyler's defense, Bresha said, "That's his thing." She explains, "I think that's like something that Tyler really likes from theater. Because in theater you want to see the whole transformation of a character. You don't want to look at the person as such."
Bresha also praised Mehcad for outshining his controversial wig.
"Mehcad Brooks outacted his wig. He gave you other things. He gave you a performance!"
Tyler previously defended the wigs providing the same reason Bresha gave. "I just didn't want Mehcad showing up as Mehcad," he said in an interview with Hello Beautiful. He added that he wanted his actors to be unrecognizable in the film so fans really see them for their character.
It's been told that Tyler filmed the movie in just five days.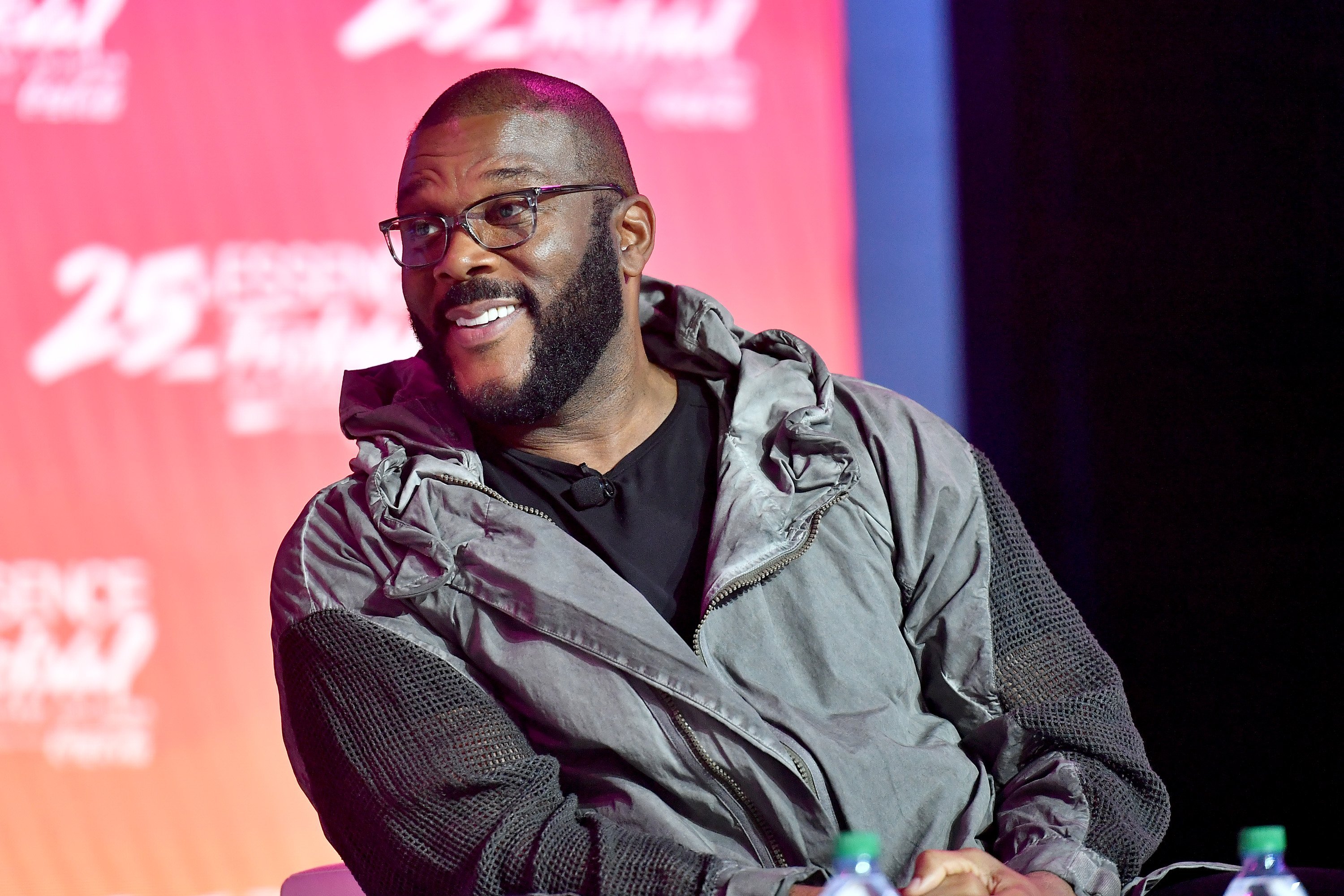 Tyler Perry at the ESSENCE Festival in New Orleans in July 2019 | Photo: Getty Images
MORE BACKLASH
But the wigs are not the only issue among fans. More importantly, the film earned bad reviews with one fan calling it "the messiest movie I've ever watched."
The comments ranged from poor editing to production design issues to horrible acting. Those in disbelief that Tyler would produce such a messy film even hoped the errors in the film were placed there for comedic effect but some think that's unlikely.
ABOUT THE FILM
It's been told that Tyler filmed the movie in just five days and with his creative genius and his newly launched Tyler Perry Studios at his disposable, we don't doubt he could accomplish such a feat. If that became a setback to producing a stellar film remains in question.
"A Fall From Grace" is the story of the divorced Grace who's being accused of murdering her younger husband, Shannon. With the help of her lawyer, Jasmine (played by Bresha), Grace uncovers the truth about what really happened to her husband and his secrets that lead her to a dark path.
The thriller is Tyler's first collaboration with Netflix and boasts of a heavily female black cast. It delves into issues of abuse and inequities in the criminal justice system. In true Tyler Perry fashion, the film's plot is full of twists. It even ends with an opening for a sequel.
For now, there is no definite word on whether a sequel is on the horizon. According to Bresha, Tyler only smiles when asked about the possibility.
Please fill in your e-mail so we can share with you our top stories!