Tyler Perry Explains Decision behind Wigs for 'A Fall from Grace' Characters after Receiving Backlash
Tyler Perry gets slammed for "bad hair" in his new Netflix thriller, "A Fall From Grace."
Tyler Perry responded to criticism of the choices he made concerning the characters' wigs in his new crime thriller.
The director/ screenwriter revealed the reasons behind the rugs, especially the one worn by Mehcad Brooks.
This is not the first time that Tyler has been under fire for giving his male actors bad hair.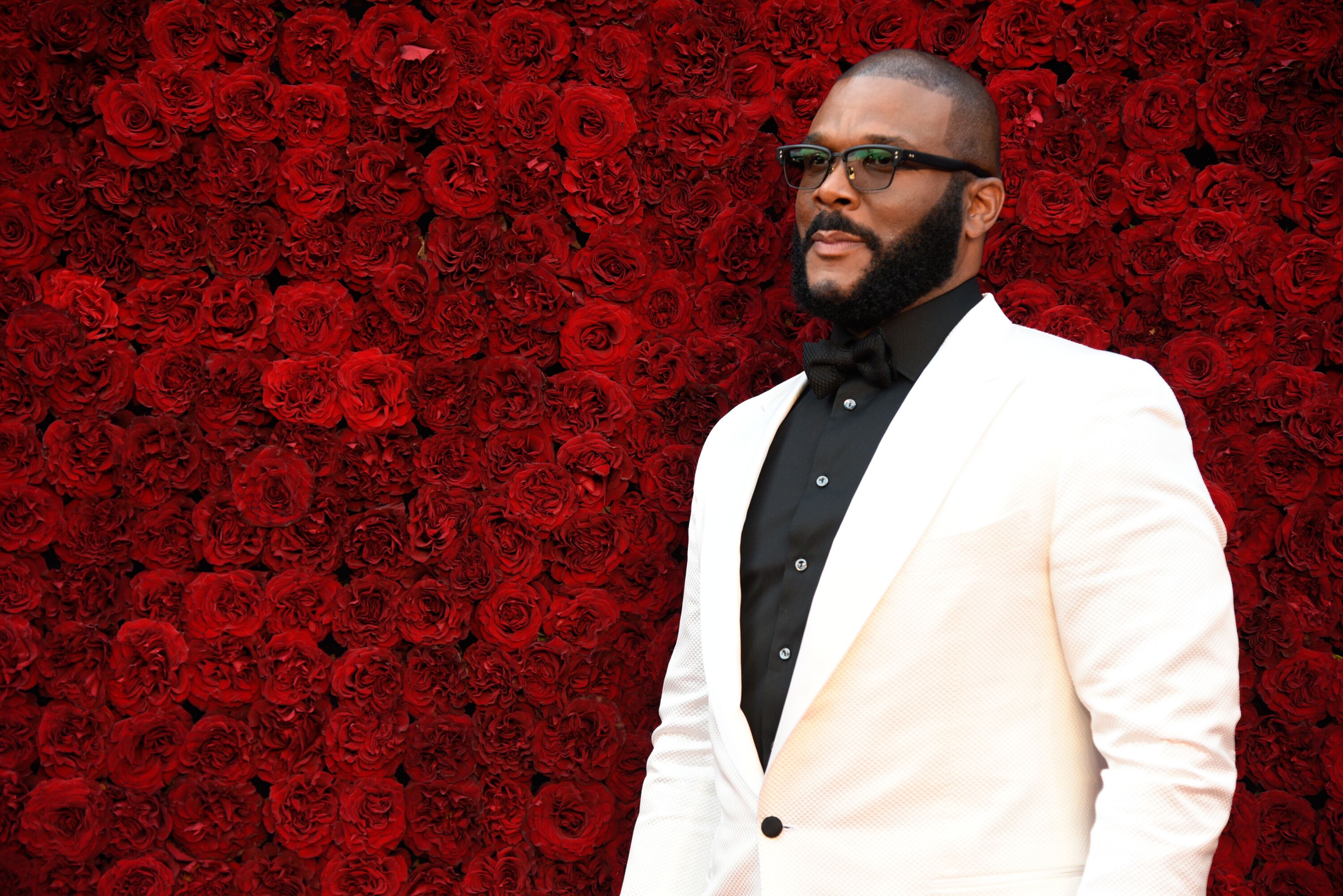 CRITICS SLAM WIGS IN "A FALL FROM GRACE"
Many of the viewers who saw the Netflix premiere of "A Fall From Grace" complained that they found the awful wigs worn by some of the characters - the worse being and Mehcad and Tyler himself - distracting.
The harshed criticism was directed at Mehcad's wig which was described as "a sponge dipped in black hair die." The director heard the dissing and responded...
A MONUMENTAL BAD WIG DAY
Mehcad, who plays the murder victim, is bald in real life, and the wig that gets plonked on his head for the movie looks like a cheap, ill-fitting rug. But, Tyler revealed, there is a reason for that.l
MEHCAD BROOK'S CHARACTER IS TO BLAME
According to Tyler, Mehcad's character Shannon would have chosen exactly that kind of wig to cover up his lack of hair. And that's that - the character picked the wig!
Fans of the director know that this is not the first time that Tyler has been under fire for giving his male actors bad hair.
The sight of the gorgeous Shemar Moore in "Diary of a Mad Black Woman" in that awful cornrow wig is one we will never forget.
"Diary of a Mad Black Woman" marked the beginning of the Madea sage, which proved to be a huge success.
Maybe Tyler clings to the bad wigs for his actors as a sort of good luck charm...Just saying...
TYLER PERRY' NEW MYSTERY THRILLER
Tyler Perry's new movie, "A Fall From Grace" may have received a lot of negative comments regarding the wigs, but critics are raving about the acting, the screenplay and the directing.
In the movie, public defender Jasmine Bryant (played by Bresha Webb) is given a supposedly open and shut case in which her client Grace Waters (played by Crystal Fox) is accused of murdering her husband, and eager to plead guilty to the crime.
Jasmine is not convinced of Grace's guilt and starts to investigate...The end is as full of twists and turns as a corkscrew, and well worth putting up with the bad wigs!