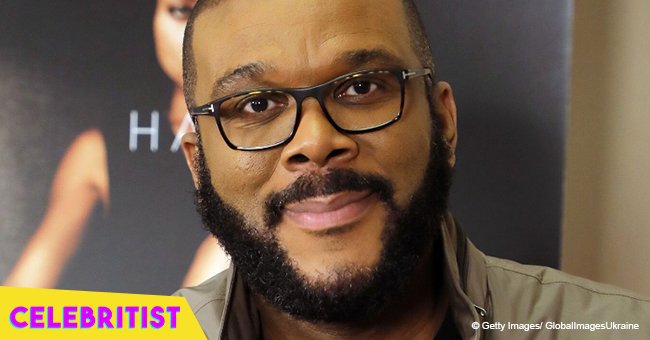 Tyler Perry reportedly gifts ailing mother of former staffer a $350,000 house
Tyler Perry surprises the mother of a former employee with a new home. The ailing woman's reaction upon receiving her gift was caught on video and it was clearly a happy moment.
Tyler Perry is a generous man. He's been known to shower people he loves with lavish gifts. And he recently proved his generosity knows no limits as he surprised the mother of a woman he worked with two decades ago with a new home.
According to latest reports, Perry purchased a $350,000 home in Georgia as a gift to the ailing mother of his former employee, La Shun Pace. Perry and Pace worked together on a play way back in 1999. Though Pace is no longer an employee of the media mogul, they kept in touch all these years. Perry's connection with Pace's family is reportedly deeply rooted. The Paces are a family of Gospel singers whose song was used by Perry in "Tyler Perry's Madea's Family Reunion."
When Perry learned about Pace's mother's ailing condition and about her dying wish to own a bigger home for her family, he didn't think twice about granting her wish. Bettie Pace got the surprise of her life when the movie producer presented her with her new home located close to where the Paces were raised. There's a video capturing Bettie's reaction and it's as inspiring as it is emotional. Watch it here.
Perry was also in the news earlier this year when he surprised actress Tiffany Haddish, with a brand new car. The comedian starred in Perry's film "Nobody's Fool" and cried so hard when she was greeted with the $80,000 Tesla she had only been dreaming of owning in her driveway. Haddish revealed wanting to own one during an appearance on Ellen De Generes' show and it seems Perry had every intention of making her dream a reality.
It was also Perry's intention to help out actor Geoffrey Owens after he was job shamed online. The former "Cosby Show" star was working at a Trader Joe's store when a customer shared a pity post that went viral. In response to the post, Perry offered Owens an acting job which the actor gladly accepted.
Please fill in your e-mail so we can share with you our top stories!