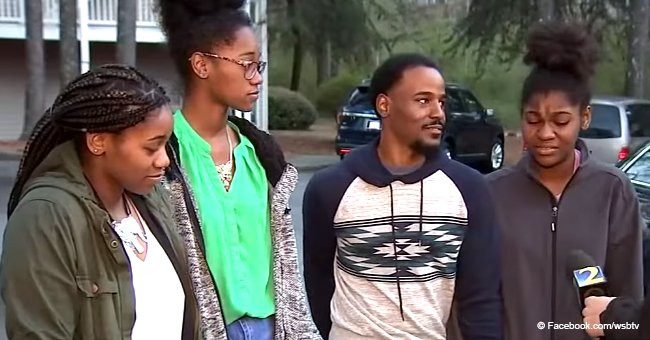 Tyler Perry Steps in to Help the Family of Single Mother of 4 after She Was Shot to Death

Tyler Perry is known for his philanthropy, and the renowned filmmaker has done it again, this time stepping in to help the family of a single mother who was recently shot to death.
When Tynesha Evans was murdered by her boyfriend outside a bank in Georgia, her children did not only have to grieve the loss of their mother, but they also faced the possibility of getting evicted from their current residence.
Before her death, Evans owed $3,200 in rent, and her children had no idea how they were going to pay. That was when an "angel" showed up, in the form of Perry, a movie mogul known widely for his fictional comic character, "Madea."
THE CALL THAT CHANGED EVERYTHING
WSB-TV reports that Perry put a call through to Evans' children after hearing their heartbreaking story. Audrey Turner, one of Evans' daughters, recalled how that call went.
"It was a call I wasn't even going to answer. I said, 'Well, let me answer it to see who it is.' I answered and the person on the other end said, 'This is Tyler.' I said, 'Who?' He said, 'This is Tyler.' I said, 'Tyler who?' and he said, 'Tyler Perry.' At that point, I just broke down crying."
"You're an angel on earth! Thank you so much," said 14-year-old Shakemia Turner in appreciation while speaking with the outlet.
CHIPPING IN FOR SCHOOL
Not only did Perry offer to take care of the family's rent, but according to CNN, he also paid for Evans' funeral in Atlanta and offered to fly her back to her home state of Wisconsin where family and friends will hold a second funeral also covered by Perry.
The film director will also be covering college tuition for the deceased's daughter Sharadiant Turner, 18, who is a freshman at Spelman College in Atlanta.
DREAM COME TRUE
Sharadiant told WSB-TV:
"I'm going to do what she wanted me to do. She started me on math and now I'm going to get to graduate with a mathematics degree from Spelman College without debt, it means everything."
"I didn't think I'd be able to come back [to school] next year," she added.
THE TRAGEDY
Evans, 45, was shot to death on March 16 by her boyfriend Othniel Inniss, 58, in the parking lot of a bank in Alpharetta, Georgia. Her daughters said Inniss asked their mother to meet up with him at the bank to get money for her rent and instead, shot her.
Inniss has been charged with murder and aggravated assault with a firearm and has not been granted bond, and despite their grief, Evans' daughters are grateful to know that their needs will be met.
LEGACY OF KINDNESS
Perry, meanwhile, is notorious for helping people in need and has made headlines several times for similar good deeds.
In December, Perry doled out almost half a million dollars to cover outstanding layaway balances at two Walmart stores, celebrating an early Christmas for the owners of those items.
A few months before that, he gifted a $350,000 home to the ailing mother of his former employee, La Shun Pace, and in July, he surprised comedian Tiffany Haddish with an $80,000 Tesla car.
Please fill in your e-mail so we can share with you our top stories!