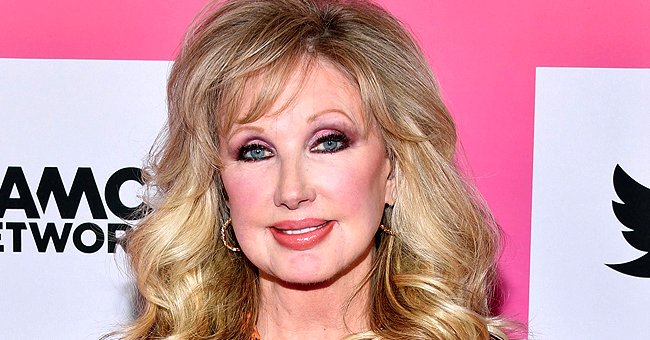 Getty Images
Morgan Fairchild's Acting Career — A Look at the Well-Known Actress's Best Roles

Morgan Fairchild is among Hollywood's most respected stars. The famous actress has landed great roles within her long-standing acting career.
The prominent actress has been featured in over a hundred movies and television shows, according to her biography posted on her website. Some of the shows she was part of were the "Beverly Hills Chihuahua," "That 70s Show," and "7th Heaven."
In addition to her appearances on TV and film, Fairchild also shared her talent on another platform. She lent her voice in audiobooks and performed in theater, such as on "Singing in The Rain" and "High Infidelity."
Morgan Fairchild at The Wrap's Power Women Summit 2019 on October 24, 2019. | Photo: Getty Images
A SHY CHILD
With all the accomplishments she has now, one would be surprised to learn that Fairchild was a shy child growing up. To overcome shyness, her mother enrolled her in drama lessons.
The Dallas-born actress honed her skills, and at the age of 10, she started performing in children's and dinner theater. She also joined stock production around her hometown.
Fairchild's acting classes in her formative years prepared her for more interesting roles. In 1995, she got a one-year commitment to ABC Network for its popular daytime drama, "The City."
TURNING POINT
At the height of her career, she appeared in the 1995 hit TV series, "Friends." She played the role of Nora Tyler Bing, the mother of Matthew Perry's character's Chandler Bing, as reported by The Daily Mail.
Fairchild said it was a turning point to play motherly roles even if her friends were against it. "At some point, you've got to make that transition to playing the mother," she said.
Fairchild's remarkable performance led her to several television and movie gigs.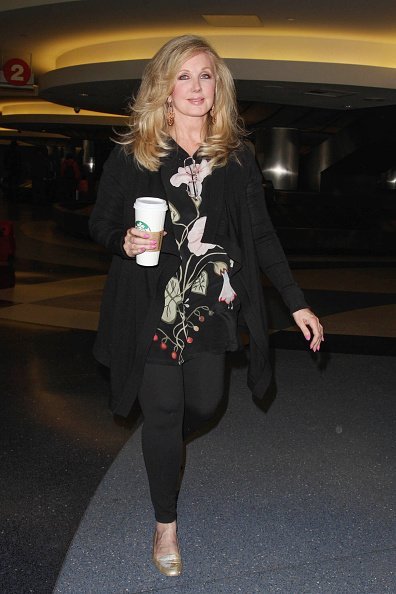 Morgan Fairchild seen at LAX on April 07, 2015 in Los Angeles. | Photo: Getty Images
REMARKABLE PERFORMANCE
The actress had fun acting in the show, as reported by Daily Mail. "They always gave us such great writing and such great lines and stuff, so I loved doing that," she added.
Fairchild's remarkable performance led her to several television and movie gigs. But there is also more to this actress besides her superb acting.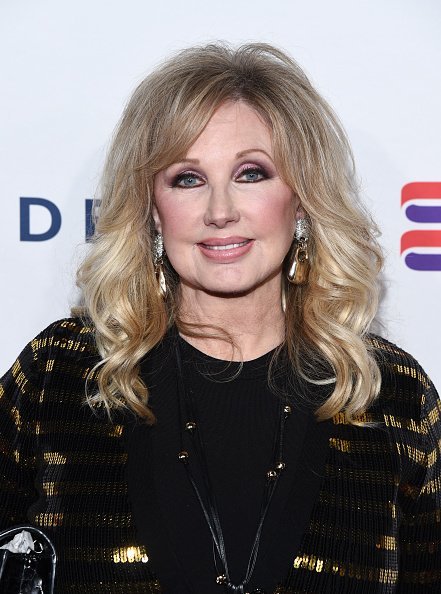 Morgan Fairchild at the Mark Zunino Atelier on November 07, 2019. | Photo: Getty Images
She is also a dedicated supporter of AIDS research efforts and an environmental advocate. Fairchild led fund-raising projects for the disease and took part in AIDS education before the congress.
Fairchild, too, is a frequent speaker of environmental issues. She also helped in founding the Environmental Communications Office, providing environmental education to people in the entertainment industry.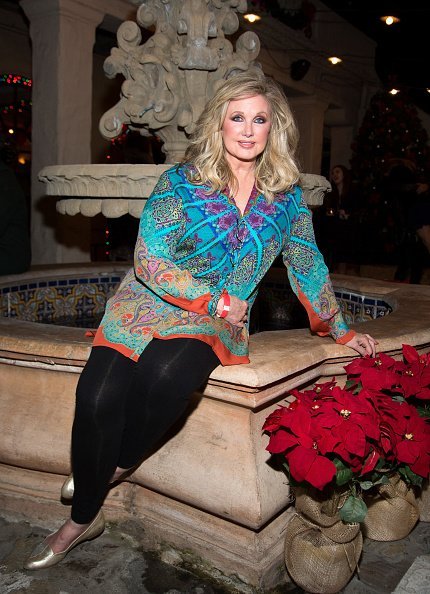 Morgan Fairchild at Pasadena Playhouse on December 8, 2016. | Photo: Getty Images
Fairchild is celebrated as one of the most beautiful women in the 70s and 80s. Just recently, the 70-year-old actress shared a video on her social media, and while she looks unrecognizable at first, she has clearly maintained his beauty.
Please fill in your e-mail so we can share with you our top stories!