Flavor Flav Is a Father of 7 Children — Meet the Public Enemy Rapper's Family
The former member of the hip hop group "Public Enemy," has enjoyed several decades in the spotlight. Unfortunately, some of the media attention has come from his complicated relationships, which has made him the proud father of seven children.
Reality TV star Flavor Flav is a legend in his own right. Flavor Flav co-founded "Public Enemy" back in 1985 with his friend Chuck D. He remained a member of the group for several decades until he was unceremoniously kicked out of the group earlier this year.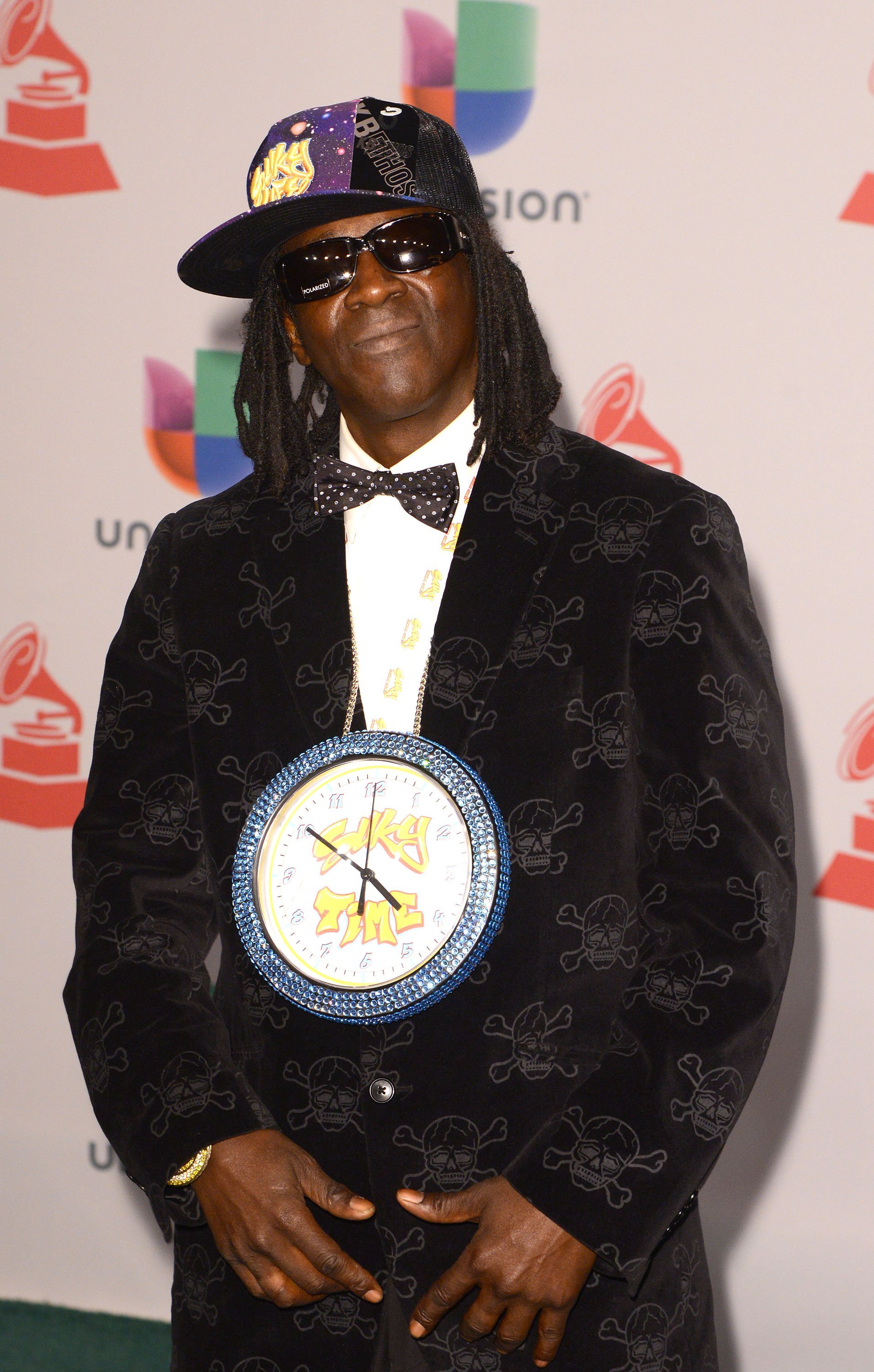 The rapper is famous for popularizing the hype man's role in the 80s and had an energetic stage presence, which usually got the crowds in a frenzy. 
Away from his career, the TV personality had a stormy personal life, which always appeared to be out of his control. His complicated love life culminated in him fathering seven children with different women. 
Flavor Flav lived life on the edge, and this effectively meant that he was unable to have any significant relationship with any of his seven children. Still, in recent years the veteran rapper has tried to make amends.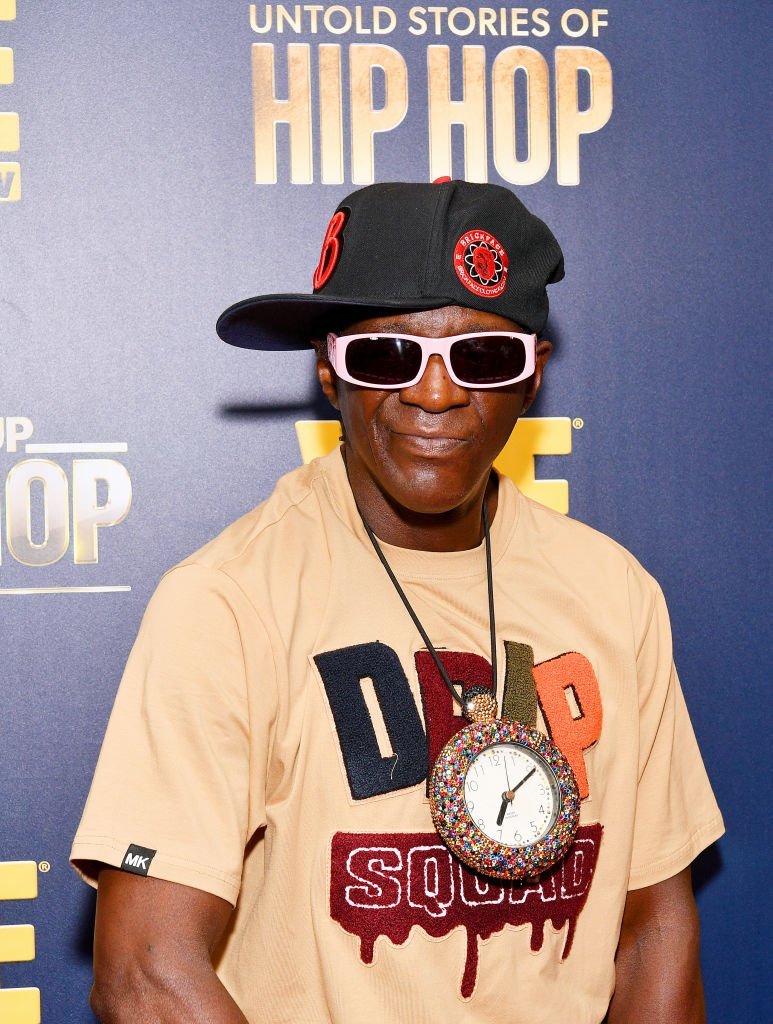 FLAVOR FLAV'S PERSONAL LIFE
Flavor Flav was born on March 16, 1959, as William Jonathan Drayton Jr. Several run-ins with the law plagued the diminutive rapper's career, which saw him go in and out of jail for most of his life. 
Early in his career, the iconic rapper was involved in two relationships that produced six children. Flav welcomed his first three children with Karen Ross-Fortunate. The 61-year-old entertainer later welcomed three more children with a new partner Angie Parker.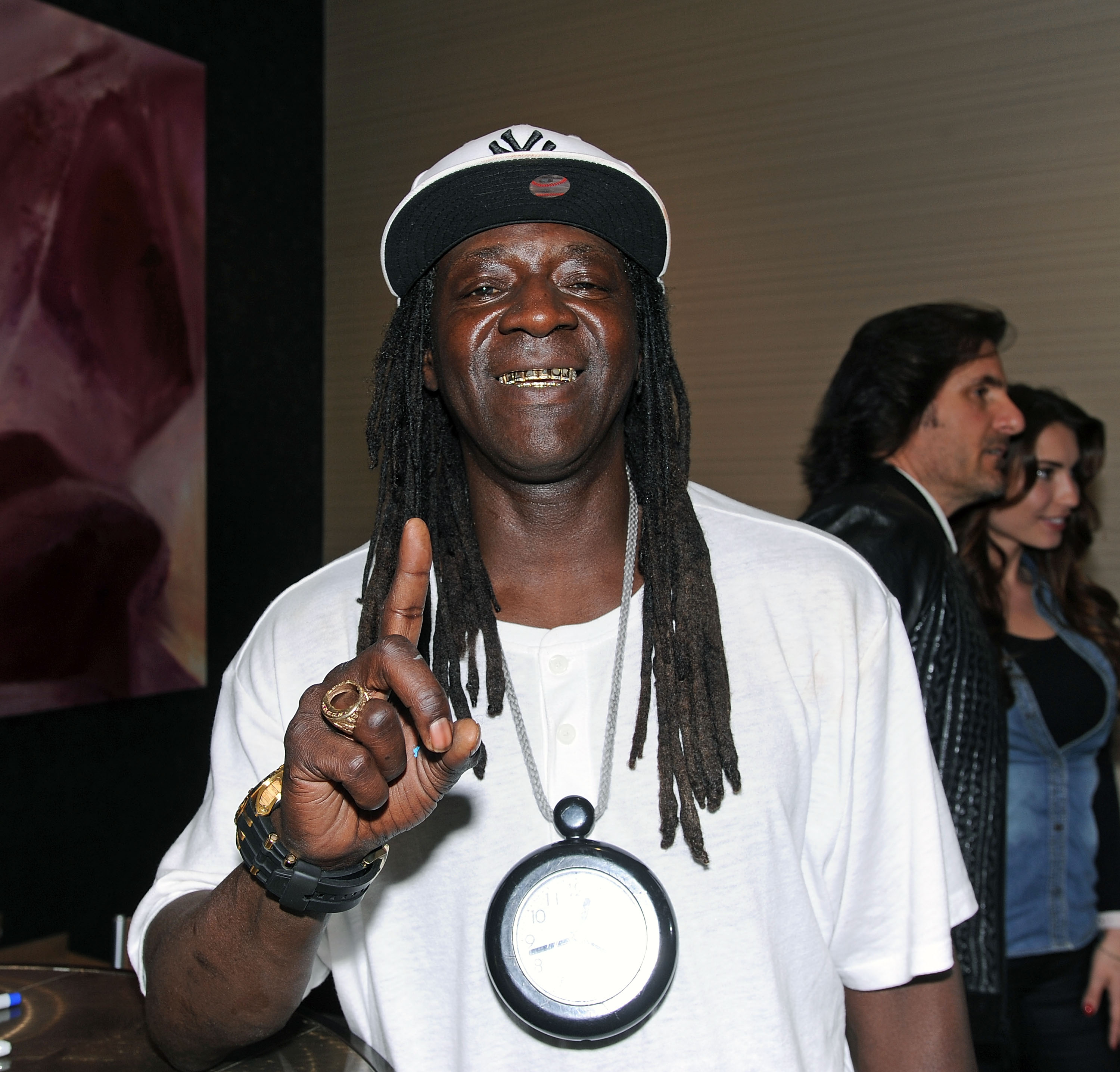 Both women have had issues with Flav over his refusal to pay child support, with Angie Parker going as far as approaching a court in 2014 to get the reality TV star to pay more than $111,186 in child support, which was accrued over some time. 
Before that, Parker had gone to court in 2010 to force Flav to pay $63,458 that he owed in child support payments. In 2009, Karen also publicly accused the rapper of neglecting his responsibilities towards his children. 
FLAVOR FLAV'S RELATIONSHIP WITH HIS CHILDREN 
Flav's edgy lifestyle meant he was an absentee father to his children, and his refusal to pay child support for his children left their mothers in a tight spot with them having to raise their children solely. 
Growing up for some of his seven children was quite challenging, with one of his children, daughter Dazyna claiming she was homeless at some point during a face to face confrontation with her dad on an episode of "Growing Up Hip Hop New York." She continued:
"Nobody in this world got me. Not you, nobody. When I'm at my darkest days, I'm by myself."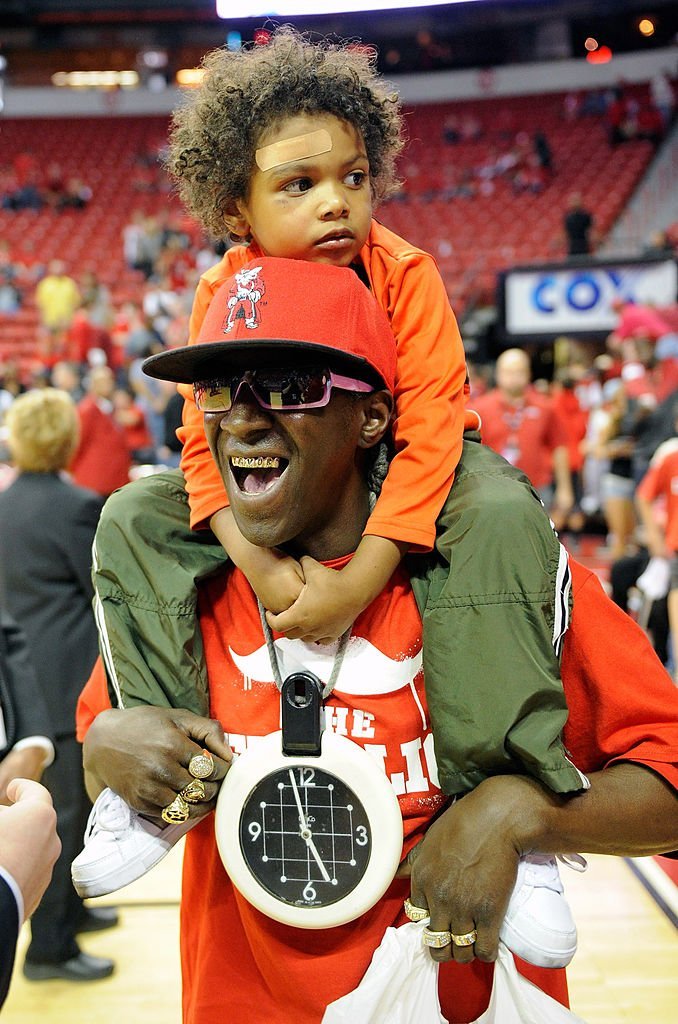 The revelation moved Flav to tears, but thankfully the father-daughter pair were able to reconcile, and they have enjoyed a better relationship ever since. 
In recent years, Flav has been reaching out to all his other children, and regularly flaunts them on his social media accounts. In an epic family photo he shared on his Twitter account, Flav posed with all seven of his children, Quanah, William, Shanique, Da'Zyna, Kayla, Karren, and Karma.
Last year, following a paternity suit filed by Flav's former manager Kate Gammell at the Los Angeles County courts, it was confirmed that the 61-year-old TV personality fathered a son, Jordan, with Ms. Gammell.
Although the paternity test confirmed 10-month-old Jordan is his son, Flav is yet to acknowledge the baby and has once again refused to pay child support to his mom Kate Gammell. 
Gammell, Flavor Flav's former manager, has resorted to selling off some of his merchandise in a bid to raise money for her son's upkeep.
During an interview with HipHopDX, she explained that she had purchased the items with her money while working as Flav's manager. Also, she said:
"Jordan is not getting any child support from Flavor, and I needed money for Jordan's everyday needs. So, I decided to pull out the merch and sell it to help my son and give a percentage to Children's Hospital."
FLAVOR FLAV'S MARRIAGE STILL INTACT
Flav is married to his longtime lover Liz Trujillo, and the couple welcomed their first child, son Karma in 2007. 
Back in 2006, the pioneer Hype man, announced that he was expecting his seventh child with an unnamed woman, while still screening his VH1 show "Flavor of Love," and was still in a relationship with the season 2 winner of the show Deelishis.
Flav had been in a relationship with Trujillo since the mid-2000s. During an appearance on "Couples Therapy" in 2013, Flavor Flav's wife, Liz Trujillo, claimed that she was badly hurt when she found out that her husband had signed a contract for his dating shows without her knowledge.
Liz Trujillo has a son Gibran Trujillo from a previous relationship, and the rap icon has a good relationship with his stepson, who he often refers to as his son.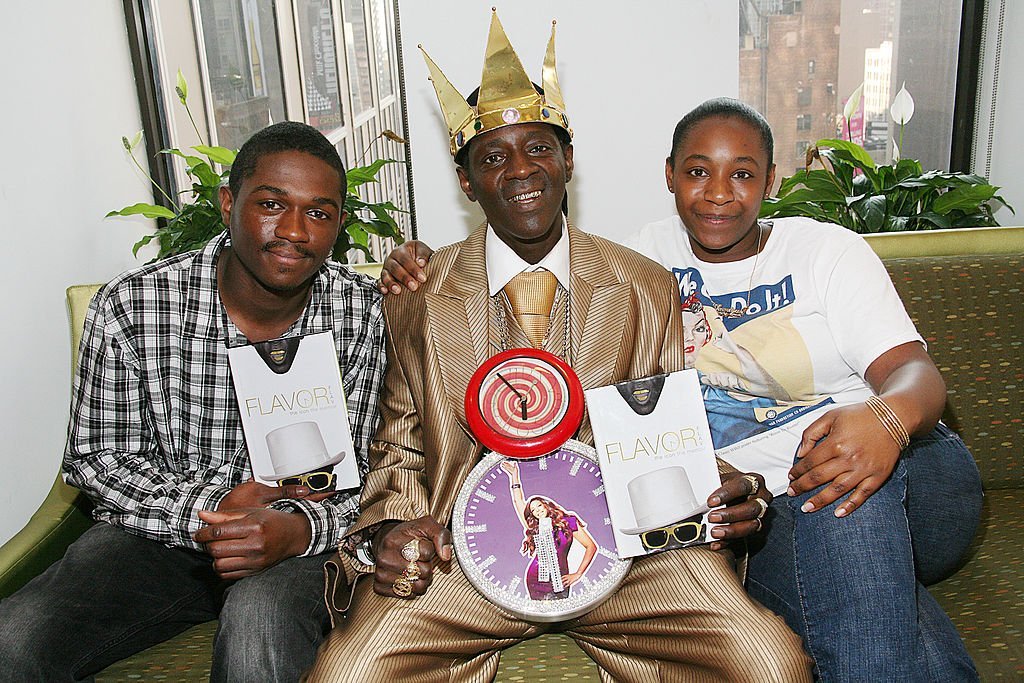 FLAVOR FLAV'S CAREER 
Flavor Flav co-founded "Public Enemy," with his friend Carlton Ridenhour famously known as Chuck D. The group comprises two other members, including Norman Rogers (Terminator X) and Richard Griffin (Professor Griff).
The group that was signed under Def Jam Records enjoyed great success from 1987 to 1992 with hit albums such as "Yo! Bum Rush the Show," and "It Takes a Nation of Millions to Hold Us Back."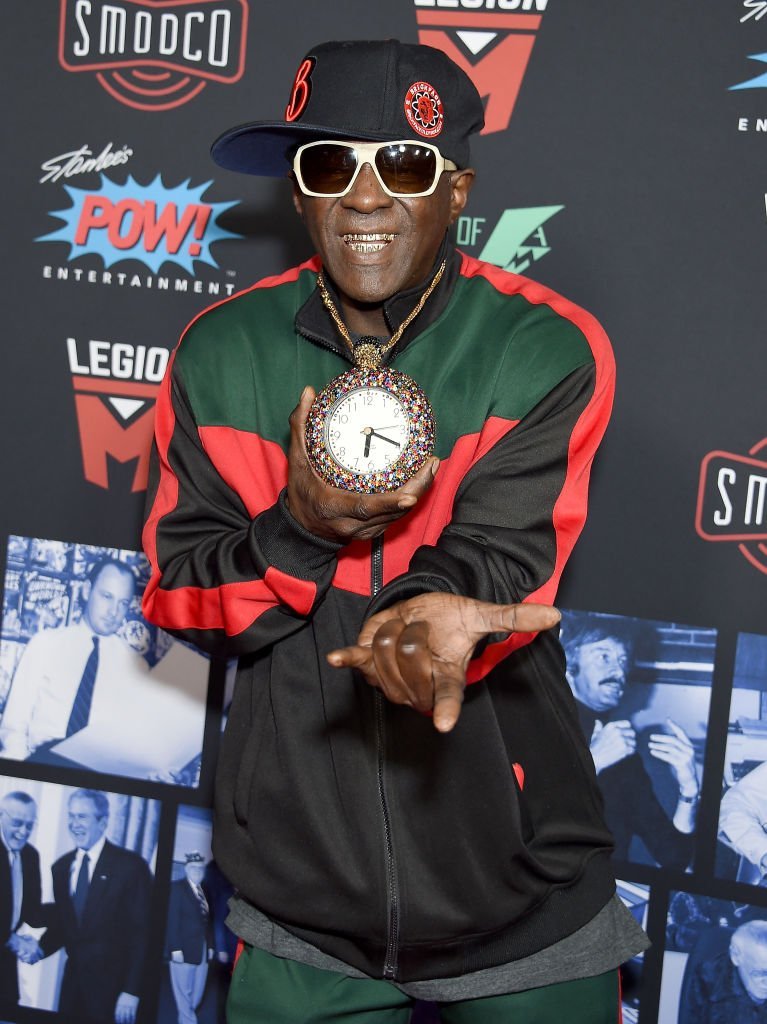 The "Public Enemy" star endured several stints in rehabilitation for drug addiction, which hampered his music career. After a lengthy hiatus from the music scene, Flavor Flav made a comeback to television in the VH1 reality show "The Surreal Life."
His reality TV debut in 2004 was a huge success, and he went on to star in the show's spinoffs "Strange Love" and "Flavor of Love." 
The rapper-turned-reality TV star spent much of his youth on the move, but it seems he is gradually settling into his life as a family man with his wife and youngest son, Karma.