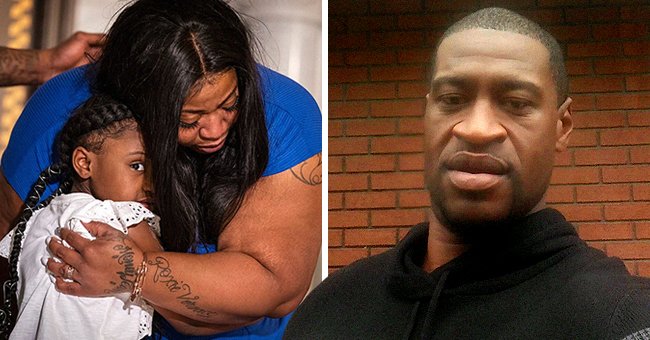 Instagram/todayshow Twitter/WCVB
Why George Floyd's Daughter Gianna Was Absent during Dad's Memorial in Minneapolis
George Floyd's six-year-old daughter, Gianna, didn't attend his memorial service held late last week, and her mother Roxie opened up over how she is coping with her father's death.
On May 25, George Floyd died after a former Minneapolis police officer knelt on his neck for almost nine minutes. Since then, the brutality caused ongoing protests that keep the spotlight on racial injustice, but in the process, young Gianna lost her father.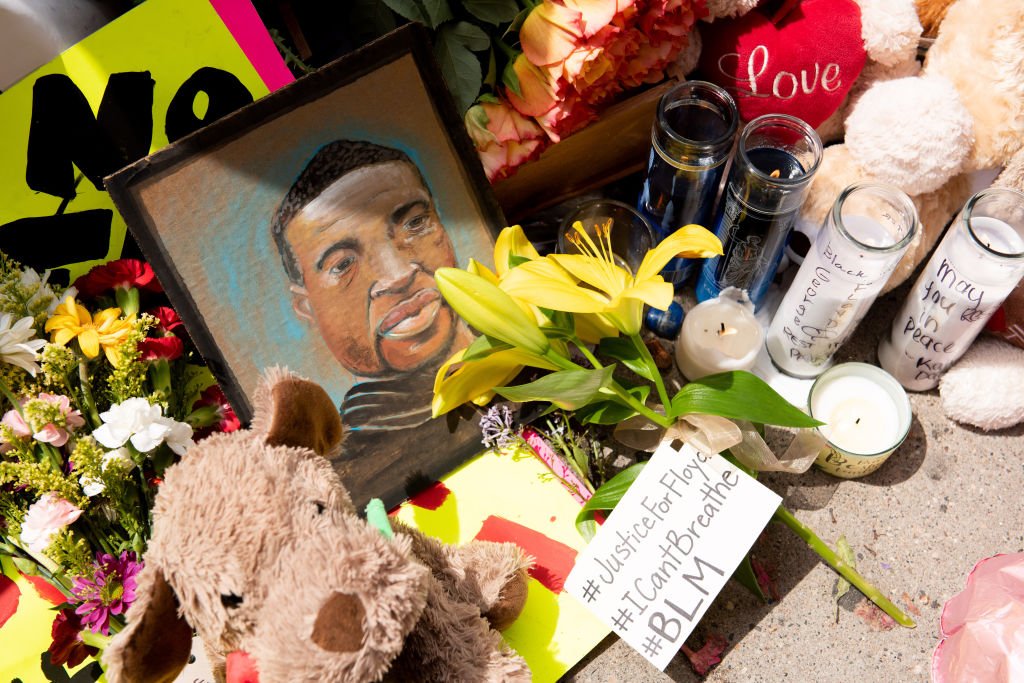 The memorial for George Floyd is seen on Wednesday, May 27, 2020 during the second day of protests over his death in Minneapolis. | Source: Getty Images.
HER HERO FATHER
Gianna may be six years old, but she understands that what happened to her father could very well lead to a positive change.
In a video that went viral, Gianna sat on the shoulders of a longtime friend of her father's, the NBA star Stephen Jackson, as smiled broadly as she announced that her "Daddy changed the world."
WHY GIANNA DIDN'T ATTEND
However, when the first of three memorial services took place in Minneapolis last week, Gianna didn't attend. In an interview with TODAY, Roxie explained her daughter's absence:
"She said, 'Well, is he going to be alive?' And I said, 'I told you your daddy is in heaven now.' And she said, 'If he's not alive, then I'm not going.'"
LOVED ONES PAID TRIBUTE
The memorial service in Minneapolis took place at North Central University last Thursday. Rev. Al Sharpton delivered the eulogy while his brothers also paid tribute to his memory. Devastated by the loss of his brother, George's younger brother, Philonise Floyd said:
"Everybody wants justice, we want justice for George. He's going to get it, he's going to get it."
ARRESTS HAVE BEEN MADE
During a press event held after the memorial service, Washington reportedly said that she wanted to tell the world her story because the officers present that day can go home to their families. George Floyd, on the other hand, will never return home to his family again.
The officer in question, Derek Chauvin, got arrested on charges of third-degree murder after George Floyd's death. But when the results of the independent autopsy requested by the family came back, the charges got amended.
The autopsy concluded that Floyd died from asphyxiation, and the state's autopsy got releases shortly after, which ruled his death a homicide.
In light of that information, Chauvin's charges got changed to second-degree manslaughter and murder, while the other three officers present during the incident also got arrested on charges of aiding and abetting murder.
Please fill in your e-mail so we can share with you our top stories!