Marie Osmond Spends Time with Donny Osmond's Son to Celebrate His 39th Birthday
Donny Osmond's son Jeremy turned 39-years-old earlier this week, and "Aunt Marie" made sure to join in on the day's festivities as the family celebrated the special day.
Jeremy Osmond is officially one year away from hitting forty, and his dad Donny Osmond's sister, Marie Osmond, joined him and his family for a day of fun to celebrate his birthday.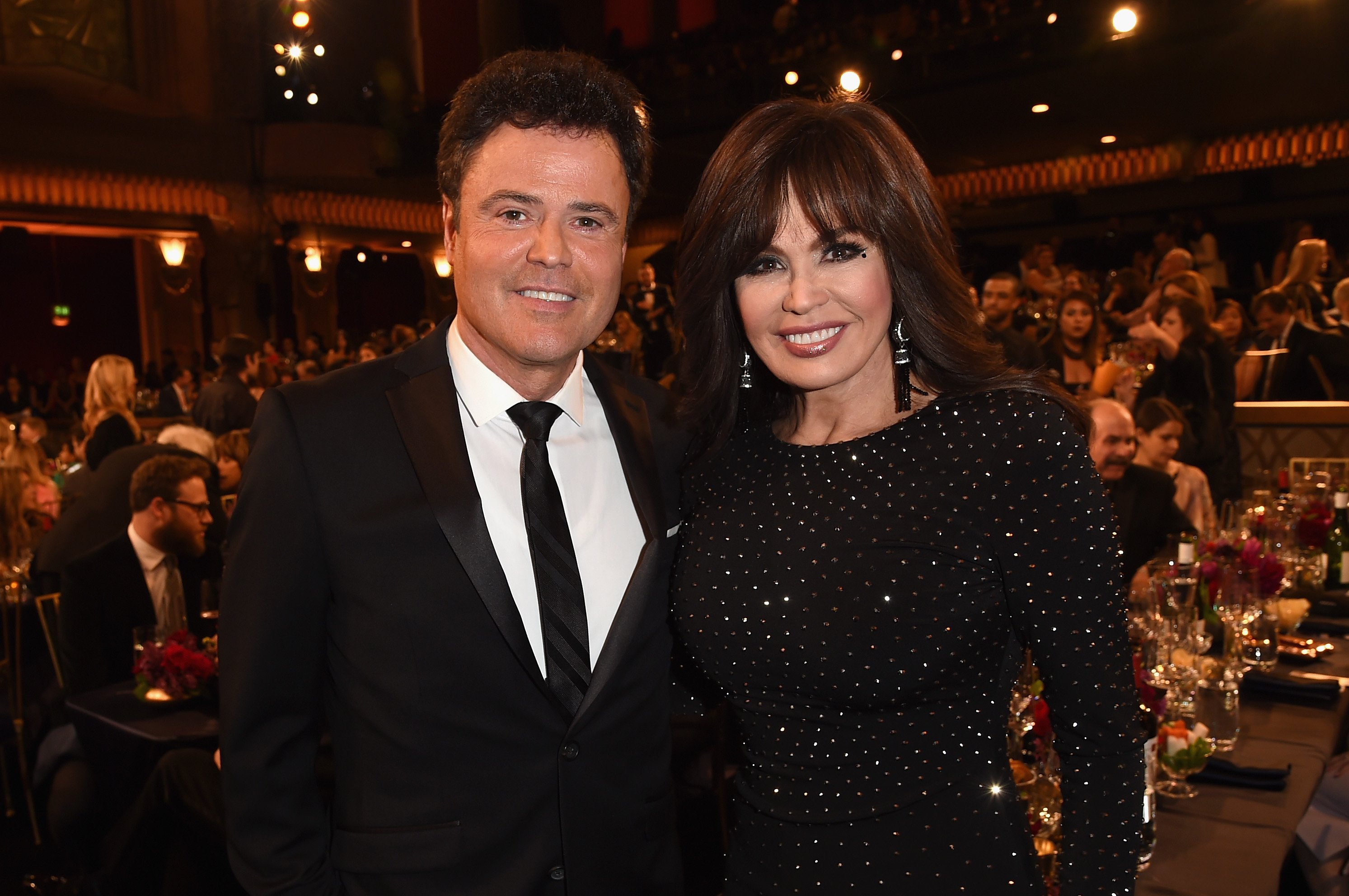 Melisa Osmond, Jeremy's wife and the mother of his three children, couldn't let the day go by without gushing about him on social media, and she shared the sweetest tribute to Jeremy on Monday as she wrote: 
"Jeremy is one of a kind!! He's the best dad and I'm so grateful he's mine!! He's been my best friend for 20 years! Love you! Happy Birthday!!"
As Jeremy's day of celebrations unfolded, Melisa also documented the fun they had as a family and shared it with their fans. Posting to her Instagram Stories, Melisa shared how much it meant to her to have Marie spend the day with them.
Over a picture where Marie smiled as she had her arms around Jeremy and Melisa's three children, she wrote in big, hard-to-miss letters: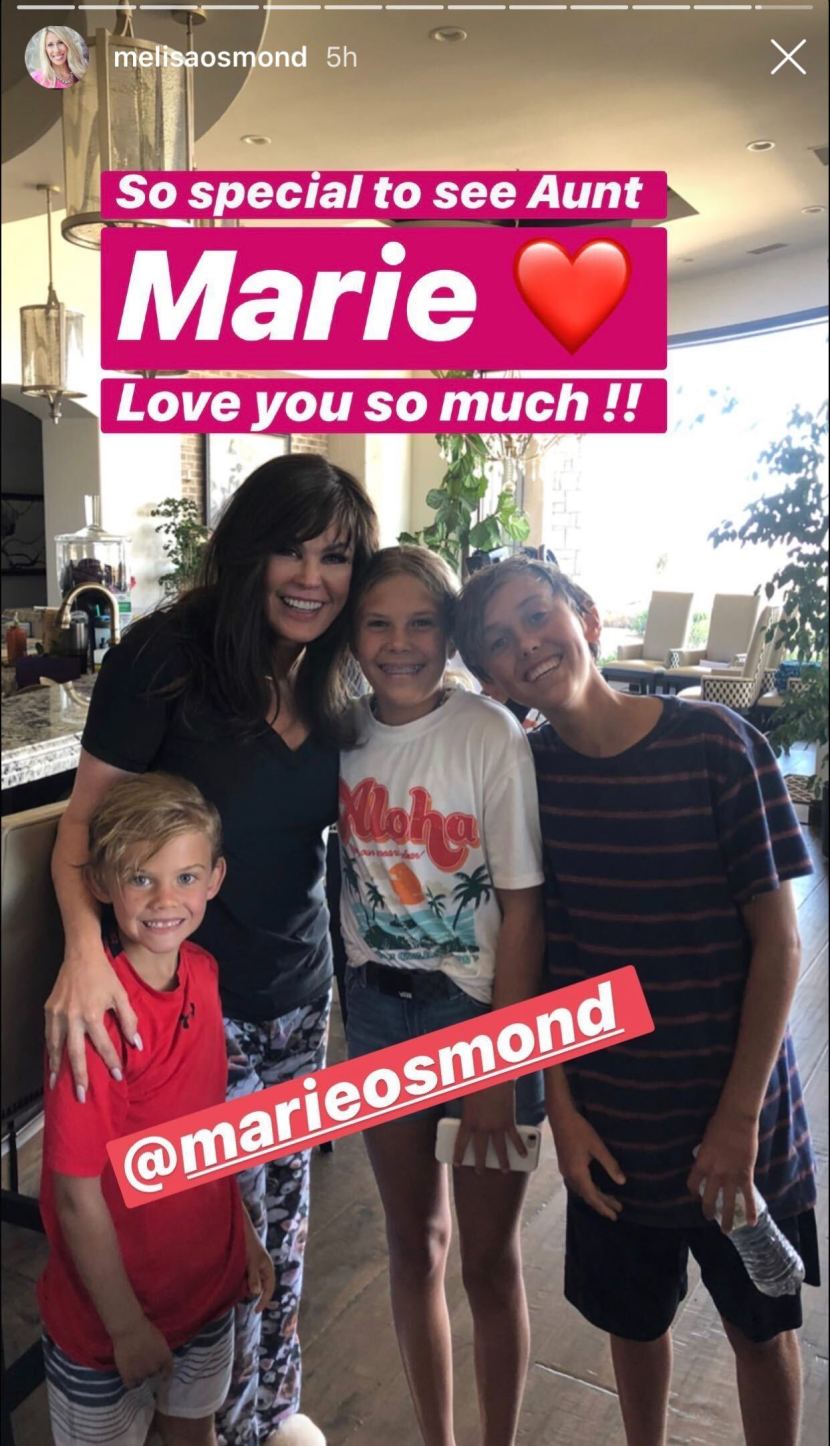 Of course, dad Donny Osmond wouldn't let the day go by without a tribute to Jeremy, his third of five children with his wife, Debbie Osmond. 
Taking to social media, the 62-year-old posted a slideshow of pictures featuring a throwback picture taken during Jeremy's early childhood and others with the rest of the family.
In the caption, Donny shared that he and Debbie are proud of the man he became, and alluded to a surprise of sorts, as he wrote:
"You'll always be our little boy. We wish you a wonderful #birthday and fantastic year ahead with a special award coming soon."
Jeremy works as a physical therapist, and he is technically the middle of five sons. Donald and Christopher are older. Brandon is four years younger than him, while Joshua is the baby in the family at 22-years-old.
Since he has five adult sons, Donny Osmond already got acquainted with the joys of grandfatherhood. However, Donny is set to become a grandfather for the eleventh time.
His son Christopher and his wife Alta are expecting a baby girl, and the family can't wait to "welcome her to the tribe."