Chris Brown and Ammika Harris' Son Aeko Looks Super Cute in a New Photo
Baby Aeko was all shades of cuteness in a new post on social media as he stole the hearts of fans with his sparkling eyes.
Ammika Harris knows how to get her followers mushy! A new post up on Instagram confirmed this, as fans couldn't get enough of Aeko's cuteness. The little one rocked a chic outfit as he sat perched on a sofa and posed for the camera.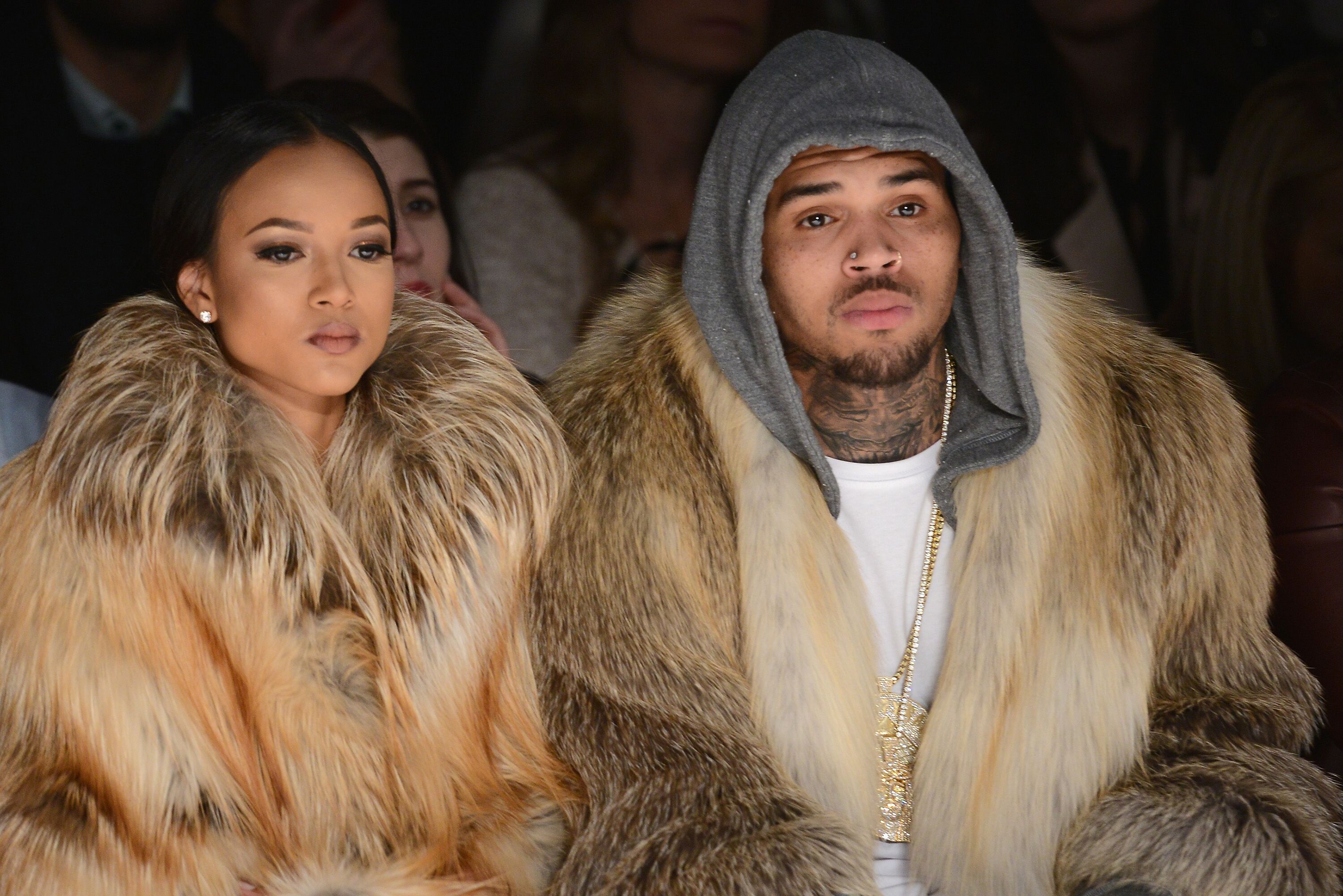 AEKO IS A CUTIE
Chris Brown's little son was decked out in a designer jacket and a pair of little black pants. His feet were clad in swanky Nike footies while his big sparkly eyes stole the spotlights. His mom gushed:
"Prince charming. Blonde babyyyy."
Just like his mom, many fans were enthralled by his blonde curls. A follower admired: "The handsomest!!" Someone praised Harris: "You always dress him up so fine." Many Instagrammers put up emojis to show their affection.
A REKINDLED LOVE LIFE?
Months after fans were left to speculate, Brown finally let the cat out of the bag! The singer took his supporters by surprise on Ammika Harris' birthday.
In a lengthy write up on Instagram, Chris Brown chronicled how he and Harris first met while sweetly describing her. He shared a sweet photo of his baby mama looking sultry in an oversized sweater and a pair of orange kicks.
Brown wrote: "WE FIRST MET I GOT ON YA NERVES...you told me I talk too much... SO THEN I... STARTED LISTENING..." in his conclusion, the dad-of-two declared his love for Harris.
BABY AEKO HITS A MILESTONE 
Last month, Aeko Catori Brown turned 6-months old! And fans thought he was growing fast. On Instagram, Harris shared a charming post of the handsome toddler.
Many followers fawned over the lad's sweetness, while some mentioned that he was his daddy's twinnie. Other admirers shaped their love with admirable words as they cheered the baby boy.
MORE CUTENESS
While Ammika Harris stands in awe of her bundle of joy, she makes sure that fans get sneak peeks at him. One of her posts showed Aeko in a yellow overall spiced up with a bucket hat. He looked picture-perfect as he posed for the camera.
His mom gleefully captioned: "When I talk about love, I'm talking about him. Whole heart in a human form…" And fans totally agreed with her!