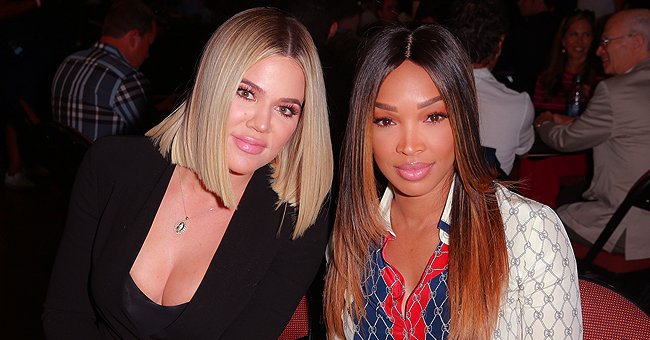 Getty Images
Khloé Kardashian's BFF Malika Haqq and Her Twin Sister Khadijah Answer Questions about Each Other
Khloe Kardashian's best friend Malika Haqq answered personal questions with her twin sister Khadijah Haqq McCray as they got to know each on their show, 'Side By Side.'
Malika Haqq and her twin sister Khadijah Haqq McCray have been in the spotlight since they were young. They started modeling in commercials as children before becoming actresses.
The duo appeared in the hit movie "ATL," before they ventured into reality television on "Keeping Up with the Kardashians" and the short-lived spinoff "Dash Dolls."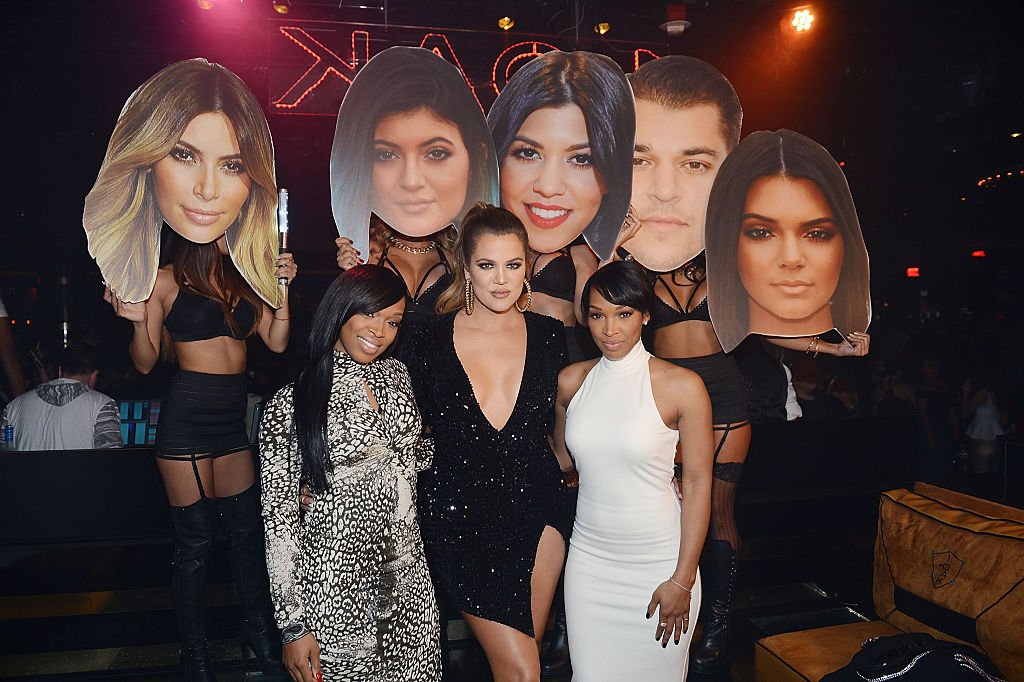 Khadijah Haqq, Khloe Kardashian and Malika Haqq pose with cut out faces at 1 OAK Nightclub on December 30, 2014, in Las Vegas, Nevada |Source: Getty Images (Photo by Denise Truscello/WireImage)
In 2019, they decided to share more about their lives when they started a show on Facebook called "Side by Side."
Recently, they flipped the script and got to know each other when they took part in a challenge for a "How Well Do We Know Each Other" question session.
The sister displayed their competitive side as they each expressed their desire to win and argued for several minutes over who would come out on top.
At the time of filming, Malika was pregnant with her son, Ace Flores, whom she welcomed with her ex-boyfriend, O.T Genasis, on March 14.
In an attempt to pre-empt the possibility of losing, Malika argued that her pregnancy brain would possibly let her down since she typically wins against Khadijah.
The sisters got off to a good start when they both answered correctly to the question about their first word, and they both correctly answered with the word "baby."
Khadijah explained that their mother told them that their first word was "baby" because they couldn't pronounce each other's names as toddlers.
As they asked more questions, they couldn't agree on their first acting job. However, they both remember each other's first kiss, favorite breakfast, and Malika's favorite thing about being pregnant with her first child.
Despite Malika's close bond with her twin sister, her relationship with Khloe Kardashian came under scrutiny recently when fans accused Khloe of trying to look like Malika in a photo she shared on Instagram.
In the photo, Khloe showed off a new hairstyle and slimming figure. She also faced allegations of photoshopping and plastic surgery from people who scrutinized her new look.
Please fill in your e-mail so we can share with you our top stories!