Us Weekly: Blake Shelton and Gwen Stefani Ready to Get Married Once the COVID-19 Pandemic Ends
Blake Shelton and Gwen Stefani have finally vowed to make things official and are ringing the wedding bells. Too bad they'll have to wait for this pandemic to pass to do that. 
On Tuesday, Us Weekly reported that Blake Shelton and Gwen Stefani are ready to get married. The celebrity couple has been together publicly since 2015. 
Stefani, however, was still religiously married to ex-husband Gavin Rossdale. They began an annulment in 2019. Now, the singer is ready to tie the knot with her country superstar.
STEFANI WANTS WEDDING AFTER PANDEMIC
According to a source through the outlet, Stefani is fully aware of what she has in Shelton. At this point, the only thing stopping the pair from saying "I do" is the coronavirus pandemic and resulting lockdowns. 
Safety protocols such as physical distancing of six feet apart, and no more than 10 persons gathered together are still in effect. Weddings, baby showers, and the like have all been postponed. 
The source stated that Stefani "wants to have the wedding as soon as social distancing guidelines are lifted." Of course, fans will undoubtedly be excited as they've been inquiring about a wedding for months. 
SHE WANTS ALL HER LOVED ONES PRESENT
A lot of events that would usually take place in person are being done virtually. However, the source noted, "Gwen wants to have a ceremony and reception with their family and friend." 
She added: "[Gwen] didn't wait this long to get married with family watching on Zoom." As for the annulment, it hasn't been decided on as yet. But the singer won't bother to wait and see. 
Shelton has also been married previously to fellow country singer Miranda Lambert. The pair wed in 2011 and split in the summer of 2015, which is also when Stefani separated from her ex, Rossdale. 
BRIEF HISTORY OF THE COUPLE'S LOVE STORY
Their shared experience was just one of many things that brought the pair together. After being pictured at a Halloween party later that year, Stefani opened up about her new man.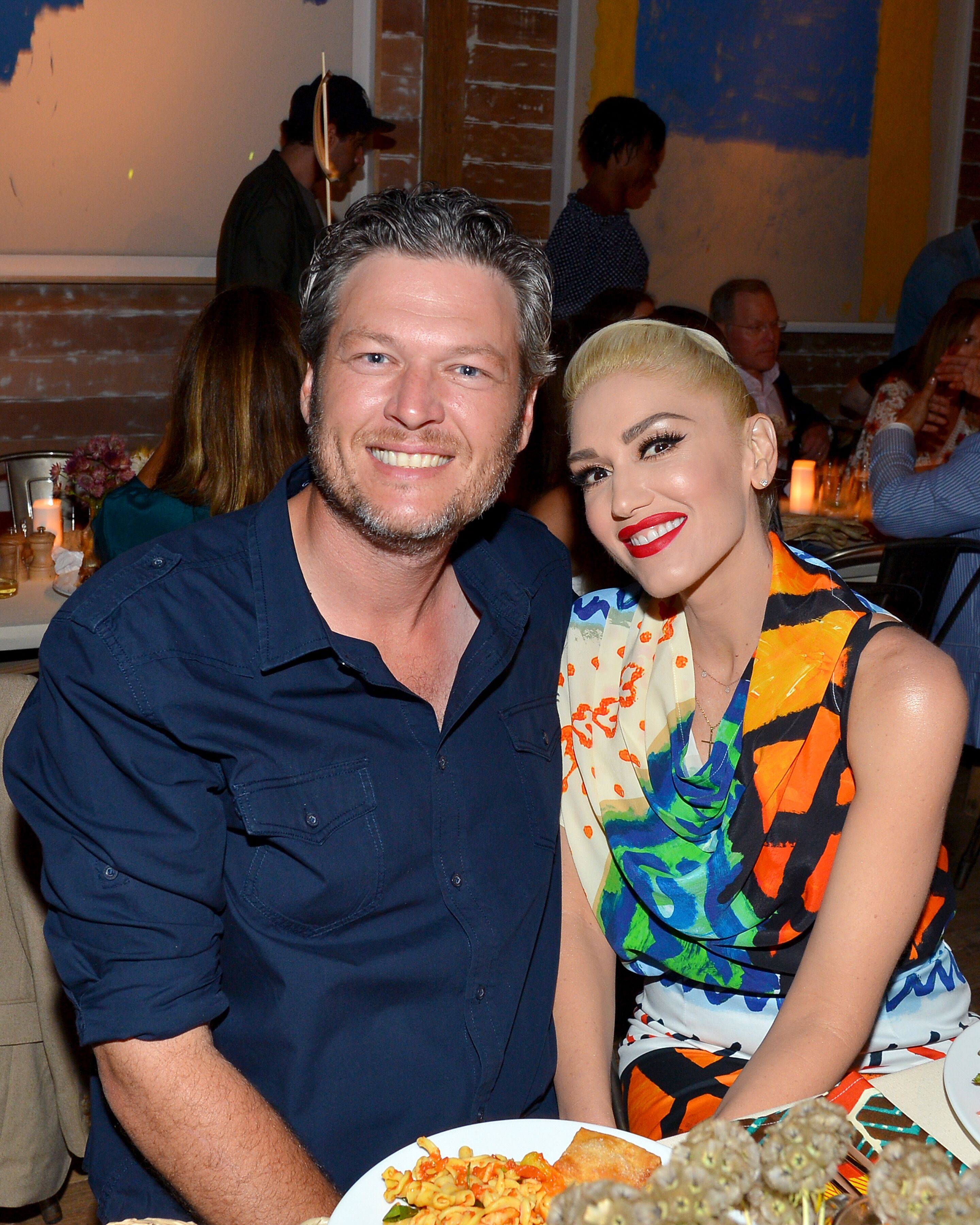 In February 2016, the pair went red carpet official with their budding relationship at the Vanity Fair Oscars after-party. A couple of months later, they debuted new music in a co-written song, "Go Ahead and Break My Heart." 
SHELTON MAKES LIGHT OF RUMORS
Rumors regarding how serious the pair are have since carried on, culminating in engagement talk up until this month. The couple don't seem to mind it, though. 
In an interview with ET, Shelton said he loves rumors and playfully asked, "Who wouldn't want to be married to Gwen Stefani?" He neither confirmed nor denied they were engaged. 
STEFANI GIVES SHELTON A MULLET
Back in April, fans enjoyed seeing the couple interact when Stefani gave Shelton a mullet haircut during Jimmy Fallon's show. The pair were at their home in isolation due to the outbreak. 
Shelton and Fallon were busy talking when Stefani walked up to her boyfriend and announced they had scheduled a haircut. She then proceeded to shave the sides of Shelton's head. 
It's a good sign when a man allows his woman to take a razor to his hair. We hope that this time, the source is correct, and look forward to seeing these two have a grand wedding.