Willa Ford Was Married to Hockey Player Mike Modano — Inside Her Marriages and Personal Life
Singer and television personality Willa Ford has been married twice, first to Hockey Player, Mike Modano, and then, to NFL star Ryan Nece.
Singer-songwriter and former self-proclaimed "Bad Girl of Pop" Willa Ford has had many transitions and significant milestones in her career and her personal life. Ford, who is twice-married, has a son with her current and second husband, Ryan Nece.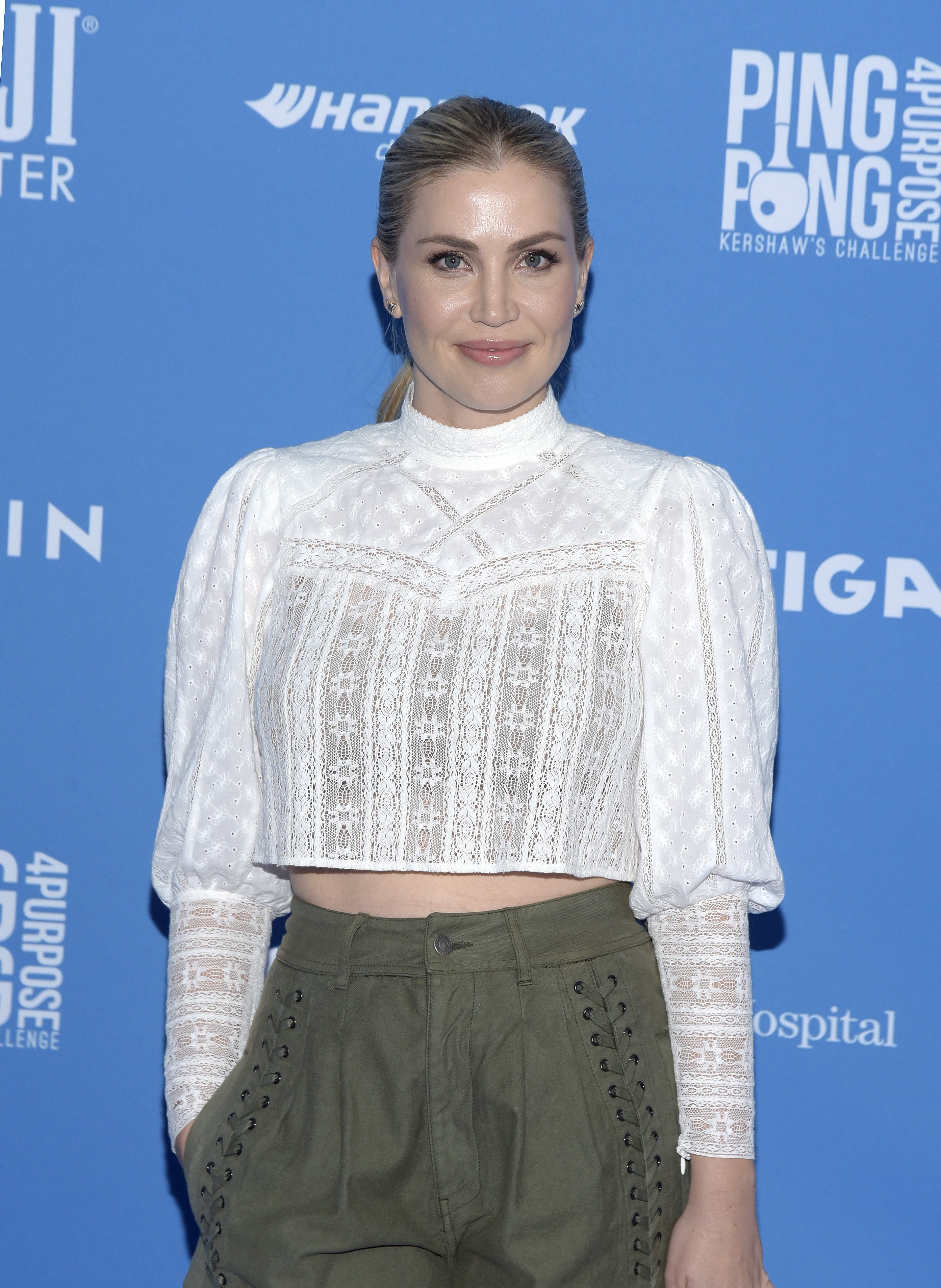 WHO IS WILLA FORD?
Willa was born in the medium-sized city of Ruskin, in Florida. From a young age, she dreamed of standing on a stage one day and wowing an eager crowd with her voice. To achieve this dream, she began her journey in a children's choir before moving to a performing arts girl group.
Ford continued to hop from one settling to the other until her debut album "Willa Was Here," was finally released in 2001, under the management of LavaAtlantic Records. The most popular single on the album was the song "I Wanna Be Bad."
The album received a warm welcome and peaked at 56 on the Billboard 200 album chart and became a multi-platinum hit all across the world, giving her a promising headstart to a career that was bound for success. Many Singles and collaborations followed. Not long after, she started dabbling into reality television. 
By 2007, Ford had featured in over ten TV productions and movies, including "Friday The 13th." She also landed her first movie role in "The Anna Smith Nicole Story." Later in the year, Ford walked down the aisle with her first husband, Mike Modano.
FORD AND MODANO'S MARRIAGE
In November 2006, the Florida-born singer revealed that she had been in a serious relationship with Dallas Stars's center hockey player, Mike Modano, for quite a while and had gotten engaged. Ford said:
"Mike and I have been off and on for four and a half years. We kept (it) out of the press as much as possible."
The singer was ecstatic about the engagement and couldn't wait to finally say "I do" to her husband to be. Modano and Ford exchanged vows in a small intimate wedding ceremony on a private ranch in Athens, Texas, in front of 75 guests, on August 25, 2007. 
The newlyweds also purchased a house in Dallas and were ready to start a family together. In an interview with People, the then-26-year-old said:
"I'm really one of those old-fashioned Southern girls who wants to get married, have a little time as newlyweds and then have babies."
The pair looked like the poster couple for perfection, and Ford even ended up blogging about her husband's hockey team on her personal NHL playoff blog. Being Mike Modano's wife gave her the edge she needed to write about his team players with precision. 
Sadly, the union did not last. In 2012, after five years of being married, Ford and Modano called it quits without any kids in tow. The pair reportedly split on amicable terms and sincerely wished each other success and happiness. 
FORD'S SECOND MARRIAGE TO RYAN NECE
Almost three years after her first marriage met its end, the former pop star decided to try her hand at love again. In April 2015, she married Ryan Nece, a former NFL linebacker and the son of former professional Hall of Famer, Ronnie Lott.
Apparently, it did not take long for the husband and wife to start expanding their brood as E! News reported that they were expecting their first child together in March 2016. 
The little one finally arrived on September 7, 2016. He was a precious baby boy who they named Elijah, and there was little that could stop the beaming parents from gushing endlessly about him. The "I Wanna Be Bad" songstress admitted that nothing trumped the love she felt in her heart when she watched her husband with her baby boy. 
FORD'S CAREER
Back in the day in 2001, Ford started ruling the radio world, but rather disappointingly, her flame started to dim. Her rise to musical success skidded to an anti-climatic stop and slowly faded into the background. Suddenly, the "Bad Girl" was nowhere to be found.
Seventeen years after her debut into the industry, the mom of one opened up about her stint in music and why it didn't work out for her. Willa Ford revealed that the tragic 9/11 attack in 2001 had played a vital role in the downward spiral of what would have been a blossoming career.
The songstress had been unlucky enough to have released her second single on September 11, 2001. On that tragic day, everything that launched was eventually canned, including Ford's release. 
From then on, a lot of uncertainties followed. The star's record label folded and was eventually sold. The president of the company exited the scene along with any hopes of a revival of her career. 
The "Friday The 13th" star knew she had to take a step back and reevaluate her choices. The singer pivoted quite a lot from that point, dabbling into acting, television presenting and hosting, and finally, settling in where her heart truly belonged — interior design.
In 2012, she started her own company, WFord Interiors, and became hyper-focused on channeling her resources into the new creative outlet. The company began to thrive, and today, WFord Interiors is a women-run company that aims at delivering excellent aesthetic redesigning to homes. She even decided to design her son, Elijah's nursery, all by herself.
In a 2019 interview with Entertainment Tonight, the singer-turned-home designer opened up that the monumental moments in her career directed her change of lanes. Ford said:
"I wanted to be in control...and with acting and music, there was always a gatekeeper. It was a no-brainer for me to completely pivot because I knew something was missing in my soul."
The interior designer's work got quite popular and soon caught the attention of "Keeping Up With The Kardashians" star, Scott Disick. Disick's reality series "Flip It Like Disick" premiered on August 4, 2019. 
The series featured Disick and his team as they renovated the luxurious homes of Los Angeles residents. Ford was welcomed to the team as an interior designer. She said to ET:
"A friend had recommended me to do a couple of things at his house, I helped him with that. And then when this came up, he knew that he needed somebody." 
While his wife dominates her interior decoration field, Willa Ford's husband, Ryan Nece, is also doing pretty great for himself in his own venture capital company, working alongside his father, Lott. The two are happy together raising a happy tight-knit family.