LeBron James' Only Daughter Zhuri Celebrates Graduation
NBA superstar LeBron James' only daughter Zhuri, 5, recently celebrated her graduation, and her proud mom, Savannah Brinson, took to her Instagram page to share a cute picture of her daughter as she reached a milestone. 
While parenting isn't a walk in the park, and most times can be very tricky, nothing beats the joy a parent feels as they watch their children grow older and make progress.
The feeling is even more emphatic when the children are younger and are solely dependent on their parents. So every parent can imagine the joy LeBron James and his wife Savannah Brinson felt as their little angel reached a milestone.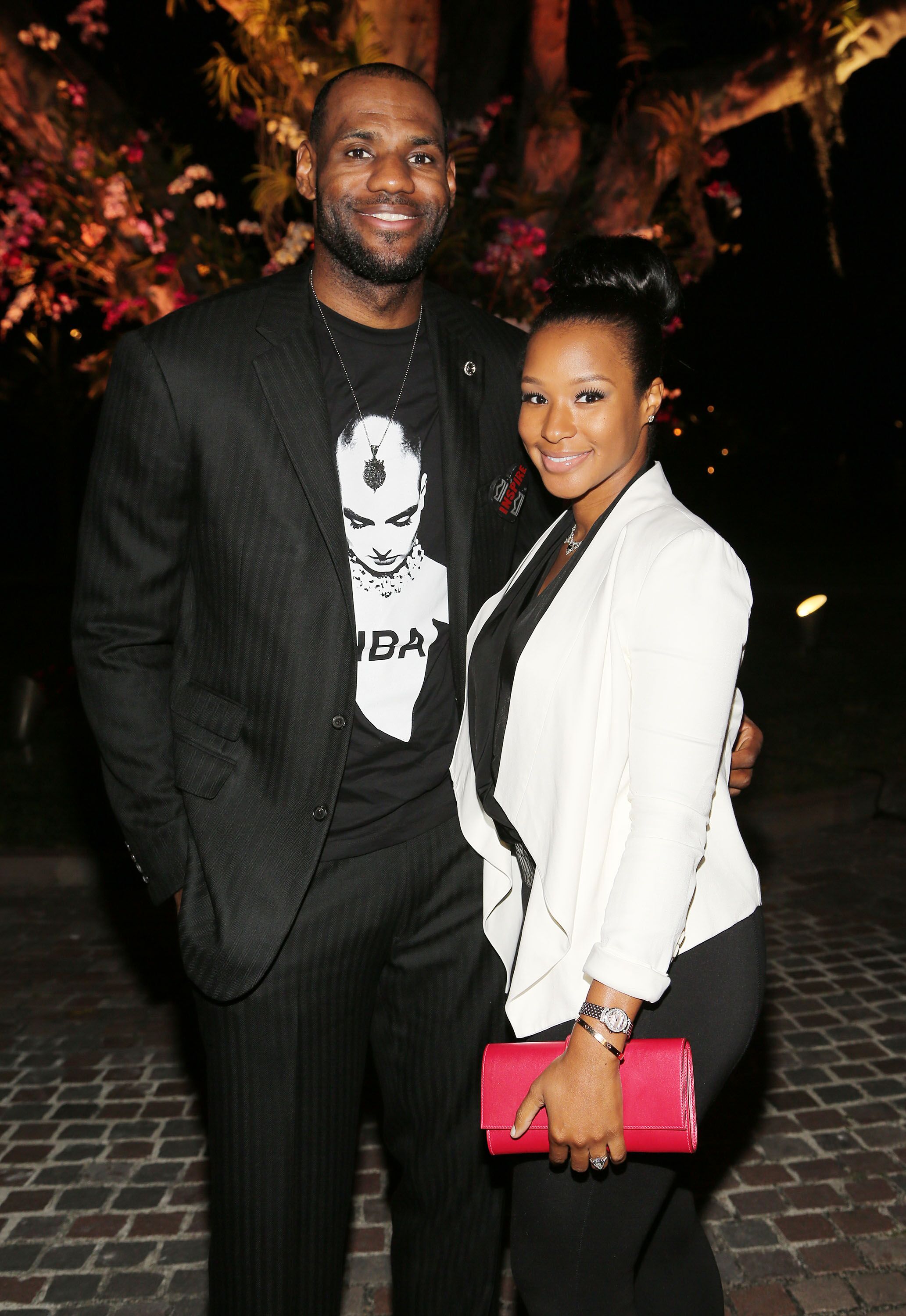 Zhuri recently graduated from preschool, and the proud parents put an effort to make it a memorable day for their daughter as they planned an outdoor party for her.
The proud mother took to her Instagram page to share a picture of her daughter wearing a beautiful polka dot dress and posing in front of beautifully mounted balloons and crowns.
In the picture, Zhuri, who has a bright smile on her face, can be seen holding up a cardboard with the words "Next Stop Kindergarten," boldly written on it.
Zhuri is the youngest child of LeBron James and his wife, Savannah Brinson. The couple has two other children, sons Lebron Jr., 15, and Bryce Maximus, 12.
Apart from their rising profile on the court James' sons, LeBron Jr. and Bryce, have become internet sensations.
James and Brinson began dating while they were in high school, and the LA Lakers basketball player later proposed to his longtime girlfriend in 2011 on New year's eve.
In September 2013, the lovebirds tied the knot in San Diego in an intimate ceremony that had in attendance about 200 guests. During an old interview, James emphasized how important Brinson has been to his life and career. According to James, without his wife, he won't be where he is today.
The iconic player also explained that because he is always on the road when it comes to their kids and the home, Brinson always lays down the marker.
Fatherhood has taught James quite a few lessons, and in 2019, the NBA star apologized to his mom for always shutting her down during his AAU days. James, who now watches his sons play, claimed he now understands how it feels as a parent watching your child play.
Apart from their rising profile on the court, James's sons, LeBron Jr. and Bryce, have become internet sensations with several of their TikTok videos gaining thousands of shares. Their little sister is also drawing some attention online through her YouTube channel, "All Things Zhuri."
LeBron James is one of the best basketball players in the history of the game, and off the court, he has the perfect wife who has kept things in check while he continues to plunder records.