Watch Nikki Bella and Artem Chigvintsev Revealing Gender of Their Baby
Nikki Bella has revealed she is expecting a baby boy. The former WWE star broke the news alongside her fiance, Artem Chigvintsev, in a lavish Mexican themed party.
Nikki Bella and her beau, Artem Chigvintsev, are expecting their first child together, and the couple reveals the gender of their baby.
In a Thursday episode of "Total Bellas," the expectant parents held a lavish Mexican-themed gender reveal party where they announced the great news.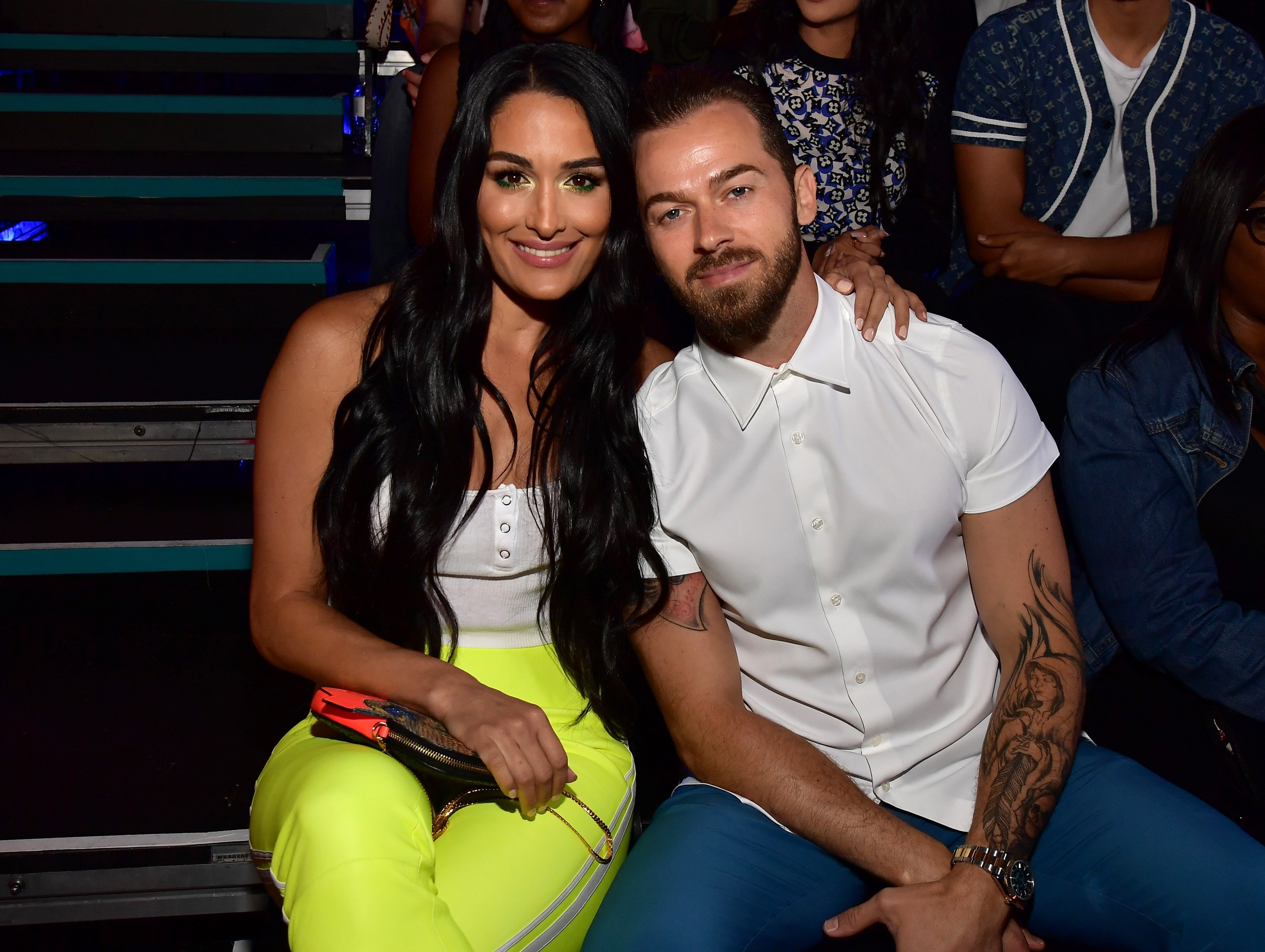 Nikki, wearing a beautiful red dress and standing alongside Chigvintsev, broke open a pinata, revealing blue confetti, which indicates that the couple is expecting a boy.
The revelation was followed by cheers from excited family members and loved ones who were present at the party. While speaking about the news, Nikki's twin, Brie Bella said:
"I'm so excited that Nicole and Artem are having a boy. I knew [it]. I really, in my heart, I just felt it for her."
Going further, Brie also added that she was certain Nikki would share a strong bond with her little boy. Earlier in January, Nikki broke the news of her pregnancy in a heartwarming Instagram post where she could hardly contain her excitement.
Nikki and Chigvintsev first met in 2017 when they were paired as dance partners on DWTS.
Sharing pictures of herself and Brie posing with baby clothing, Nikki wrote, "I can't even begin to describe to all of you how happy I am. I'M GOING TO BE A MOM!!"
Nikki also explained that although she had always wanted to be a mom, the pregnancy came as a shock to her. She however concluded:
"I thank God every day and night for bringing this amazing blessing and miracle into my life! I am already SO IN LOVE!!"
Nikki and her beau, who started dating last year, are currently engaged. In a new year post by Nikki, she shared the news of her engagement with her fans.
Taking to Instagram, Nikki shared an adorable photo from the proposal, which she sweetly captioned, "Excited for 2020 and the next decade with you @theartemc. I said yes in France in November!"
Nikki and Chigvintsev first met in 2017 when they were paired as dance partners on season 25 of "Dancing With the Stars."
After the show's end, the duo remained friends and started hanging out following Nikki's split from her former partner, John Cena.