Ciara's Husband Russell Wilson Is a Proud Dad and Stepdad – Glimpse inside His Fatherhood
NFL player, Russell Wilson, is a great dad to Future Zahir and Sienna, just like his father; Hank Wilson was to him.
This is a glimpse into NFL player, Russell Wilson's life-altering journey as a father to Future Zahir and Sienna, who he shares with his wife, Ciara.
Russell Wilson was playing in the NFL years before he became a father for the first time, but his fatherhood journey has managed to alter his perspective as a player.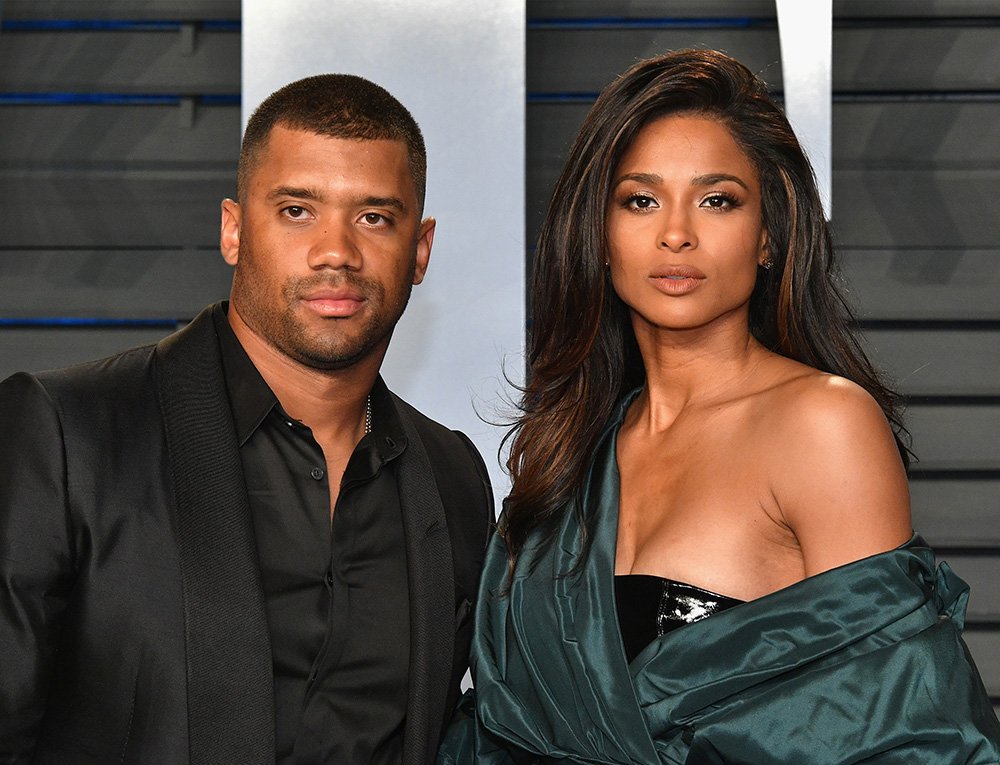 Whenever Wilson gets on the field, he knows that he is playing for his family, including his wife, Ciara, and their kids, who he gets to go home to after the day is done.
Wilson's journey through fatherhood started when he got married to Ciara. He became a stepdad to her son, Future Zahir Wilburn. She had Zahir when she was still in a relationship with the famous rapper, Future.
Wilson welcomed Zahir with open arms and has been raising him with Ciara ever since then. The couple has been able to blend their family seamlessly, and Wilson has learned a thing or two about love along the way. He spoke about what loving Zahir had made him realize. He said:
"It's easy to love somebody that's blood, but when you can love somebody just like it's your child, that's what real love is like."
His life as a father became even more special when he welcomed his very first daughter, Sienna Wilson, in April 2017.
Sienna's birth came as an extraordinary blessing for Wilson and Ciara, and they are very grateful to have her. Zahir is also an amazing brother to the little one. Watching Sienna grow has been incredible for Wilson, who loves coming home to discover something new about his baby girl.
Ciara would love to see her daughter grow up feeling empowered, just like herself. The couple is already getting Sienna to engage in sports, so maybe she will follow in her dad's footsteps by having a career in the field.
Wilson is an amazing father to his kids, just like his father; Hank Wilson III was to him before he passed away about ten years ago. Wilson acknowledges his father as the person who helped him become who he is. He paid a heartwarming tribute to him via Instagram a few days ago.
The post also included an adorable photo of the duo. It was taken during a football match, so Wilson was all geared up in football wear. The father-son pair looked happy in the snapshot.
Even though Hank has been gone for a long time, the fantastic values, including Vision and Belief, which he instilled in Wilson, remain a big part of him.
Wilson misses his dad, and if he could have a single wish in his life, it would be to go on a ride with him again while jamming to a song titled "Earth, Wind, & Fire," but for now he will keep waiting as he hopes that they meet again someday.